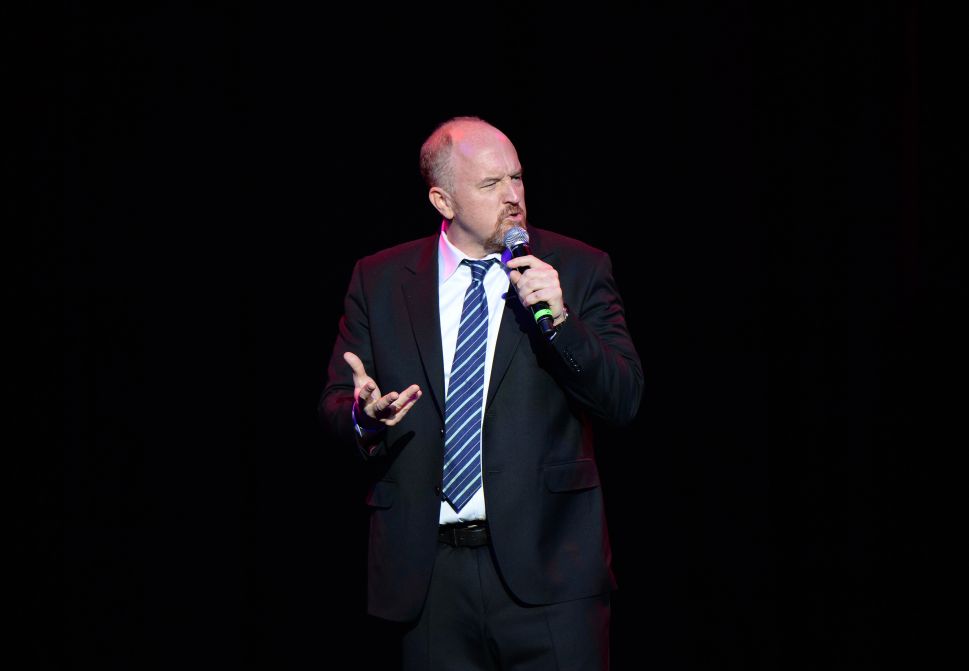 Late last year, comedian Louis C.K. admitted to sexual misconduct after multiple women came forward with similar allegations against him. Last month, C.K. made his first attempt at a comeback with a surprise performance at New York's Comedy Cellar.
Subscribe to Observer's Daily Newsletter
The reportedly tone-deaf set, in which C.K. is said to have made rape jokes while not addressing his scandal, was mostly met with criticism. Notably, a lot of the backlash came from fellow comedians, including Ted Alexandro, who performed at the same venue that week. On Wednesday he uploaded the video of his set from September 1, which begins with an attack on C.K.
"What does a guy have to get, convicted of sexual assault, to get an extended ovation?," Alexandro quipped, taking aim at the standing ovation C.K. reportedly received when he took the stage.
Alexandro contined, "What's with this P.C. culture? Do you want to live in a world where a man can't politely ask a colleague if he can take off all his clothes and masturbate to completion? Is that where we are as a culture?"
During the set the comedian also called out Bill Cosby, who earlier this week was sentenced to three to 10 years in prison for sexual assault.
Alexandro isn't the only comedian to take aim at C.K. recently. Following his surprise appearance last month, several others in the industry expressed their displeasure on Twitter.
Before the allegations and his admission of guilt, C.K. was set to release the controversial film I Love You, Daddy, which centered around the relationship between a Woody Allen–esque director (played by John Malkovich) and his teenage daughter (Chloë Grace Moretz). However, the studio sold the picture back to C.K. He was also developing a new stand-up special for Netflix, which the streaming platform shelved.