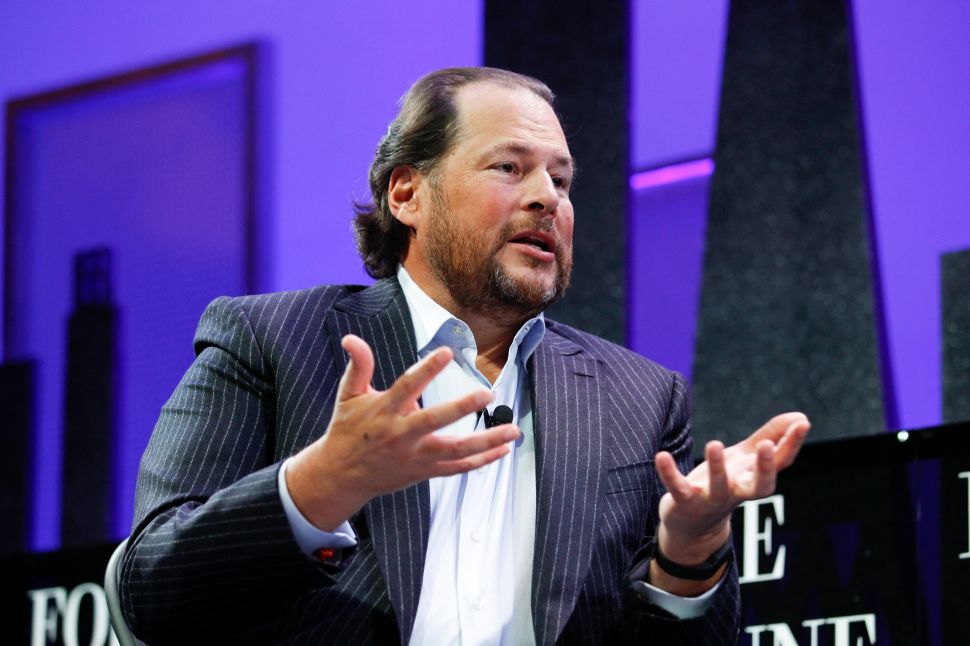 The media world is abuzz about Salesforce founder Marc Benioff and his wife Lynne buying Time magazine. Meredith Corporation sold the storied publication to the billionaire couple for $190 million last weekend. Benioff said he made the purchase because his values are aligned with the magazine's.
There have been plenty of questions since the deal was announced, from "Will Time be moving to Silicon Valley?" (no, it's staying in New York) to "Will Benioff open himself up to more criticism from President Donald Trump?" (yes, quite possibly).
But one less discussed aspect of the story is that Benioff seems to have applied lessons from Salesforce's failed acquisitions—most notably the company's unsuccessful bid for Twitter in 2016— to this successful one. Even though the Time purchase was individual rather than corporate, it still showed Benioff's calculated approach—and knowledge of what failed him two years ago.
First and foremost, Benioff was beholden to corporate stakeholders on the Twitter deal. Salesforce's largest shareholder Fidelity Investments (which owns 14 percent of the company) was against the bid.
That made it harder to pull the trigger, especially because Benioff himself described the site in conflicting ways. One minute, it was a powerful customer service tool that would augment Salesforce's software-as-a-service work; the next, it was "an unpolished jewel" that would help him test the waters in the current tech market.
"My investors (who called the bid 'pricey' and 'distracting') turned against me," Benioff told The New York Times. The same was true at Google, Disney and Apple, all of which passed on buying Twitter in 2016.
But while Benioff did consult his board on the Time purchase, he was largely able to act on his own. And while buying a print magazine isn't necessarily a strategic move, it could actually work out better for him in the long run.
"He's thinking about his legacy," Ray Wang, founder and chairman of advisory firm Constellation Research, told Observer. "He wants to tell the American story."
Benioff's other personal philanthropy, including a $100 million gift to create California's Benioff Children's Hospital, dovetails with this mission. And Time was in the market for a new storyteller—Meredith had been trying to sell the magazine since March. It will continue to provide Time with consumer marketing, subscription fulfillment and printing services.
Even so, "Meredith wasn't going to reinvest as much as Marc was," Wang said.
"Meredith wanted to sell—in fact, was desperate to sell—and Marc Benioff wanted to buy it," added Adam Penenberg, associate professor and director of undergraduate studies at New York University's journalism school. "So it was likely relatively easy to strike a deal."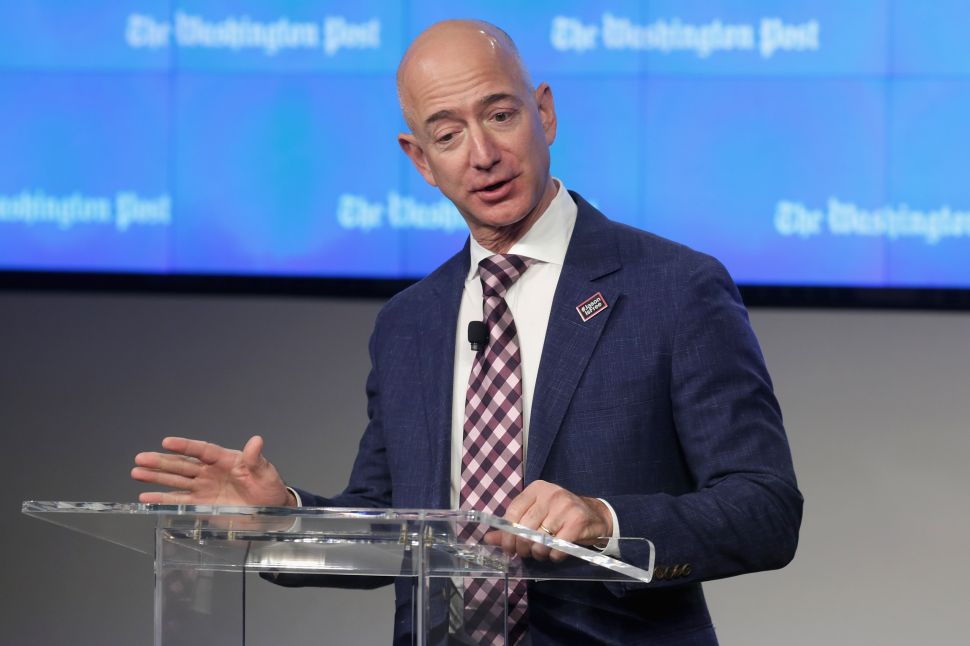 By contrast, Twitter was a risky bet in 2016, coupling low ad revenue and stagnant user growth with a $20 billion price tag (not to mention later revelations about fake news and bots influencing elections). Even with the changing headwinds of print media, Time still had much less baggage.
"Salesforce has to scrutinize deals and worry about shareholder value, but Time is just what Benioff values," Brent Leary, owner and co-founder of consulting firm CRM Essentials told Observer. "It's a trusted brand that's been around forever."
"[Benioff's purchase of Time] allows the media to be the media without undue influence," Wang added.
To that end, Benioff said he would have no impact on Time's editorial operations and won't inject his own views into the magazine's coverage.
He's not the first tech titan to make that promise. Amazon founder and CEO Jeff Bezos bought The Washington Post in 2013, while Laurene Powell Jobs purchased a majority stake in The Atlantic last year. Most recently, billionaire Patrick Soon-Shiong bought the Los Angeles Times in April.
But all of the aforementioned moguls actually purchased their media outlets through holding companies, while Benioff and his wife are buying Time by themselves. That's a risky proposition, which Leary said makes the Salesforce founder "much more visible and linkable to the brand."
Wang added that "a holding company would shield better from liability," especially in an age where the president frequently criticizes the media (ironically using the tool Salesforce almost bought in 2016).
Even so, Time readers likely won't notice much of a difference at first. Wang said one small change could be increased reporting on healthcare and philanthropy given Benioff's charity work
"It'll improve the breadth of coverage," he said.
"He'll enhance what Time has been doing for 95 years, allowing them to keep focusing on quality and not terrible clickbait," Leary added.
Indeed, Benioff and Time don't seem too worried. This morning, the magazine revealed its first cover since the acquisition, pairing Supreme Court nominee Brett Kavanaugh with a story about the first anniversary of #MeToo.
Time is still doing high quality work without pulling any punches—and it lacks Twitter's added baggage. So while Benioff may regret the failed deal from two years ago, this one will likely work out better in the long run.