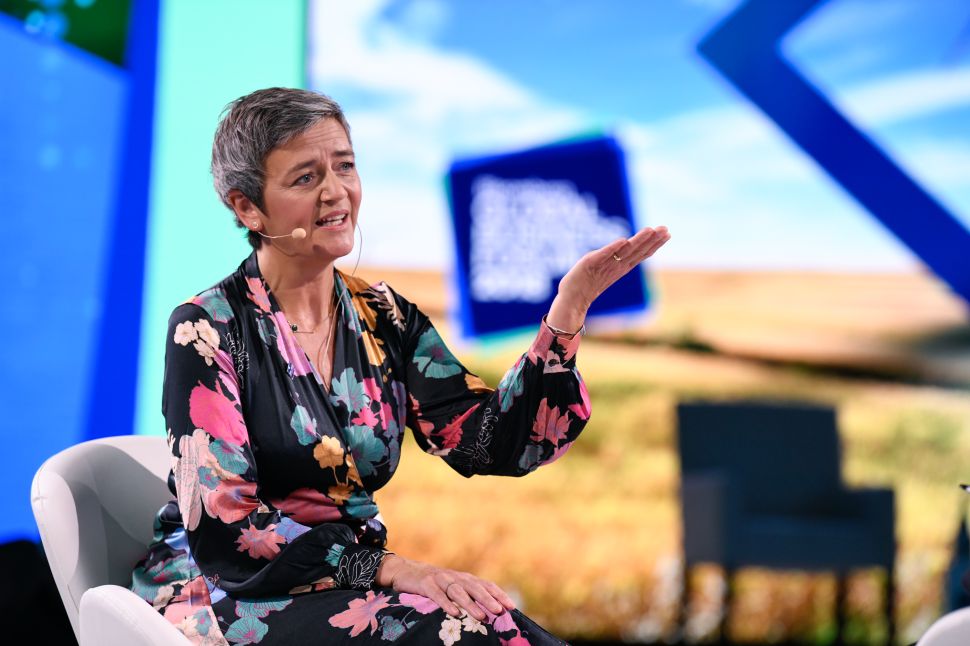 For American tech giants looking to do business in Europe, Margrethe Vestager is their worst nightmare.
Over the past five years, Vestager, the commissioner for competition at the European Commission (the EU's law enforcement arm), has led antitrust probes into Facebook, Google and Apple. Earlier this month, her agency opened a new investigation into Amazon, specifically looking into suspicions that the e-commerce giant might have used third-party sellers' data to help itself predict "the next big thing."
Subscribe to Observer's Business Newsletter
"Amazon is a two-sided marketplace with dual functions," Vestager said about the case at the Bloomberg Global Business Forum on Wednesday in New York. "They provide a lot of services to small businesses, which allow them to be active in e-commerce. And that's great. [But] they also grow themselves—[into] books, movies, groceries… Of course, they get all the data from the little guys, and we want to understand how that data is being used."
As Observer has previously reported, the enforcement of antitrust laws in the EU and the U.S. differs greatly when it comes to defining what makes a monopoly. While the U.S. system mainly focuses on whether a company achieves its market-dominating position legally, the EU system cares more about the impact of a company's market dominance on competitors.
"It's not about your flag, or whether you are a public or a private company," Vestager said. "It's about your competitive spirit. You are supposed to compete."
She also stressed that the EU's competition laws were not set up to hamper innovation and growth.
"I think our principles are fine, because they are about human nature. And [humans] don't change, unfortunately," she explained. "But as regulators, we need to stay alert. Any company is allowed to be big and successful, but you shouldn't misuse your power."
Those principles are what led Vestager to fine Google $5 billion in July for abusing the dominance of Android (85 percent of the world's smartphones run on Google's Android operating system) in European markets to further bolster its search engine and web browser monopolies.
"[Google] was very successful and welcome in Europe, but we found that they'd misused their power," she said.