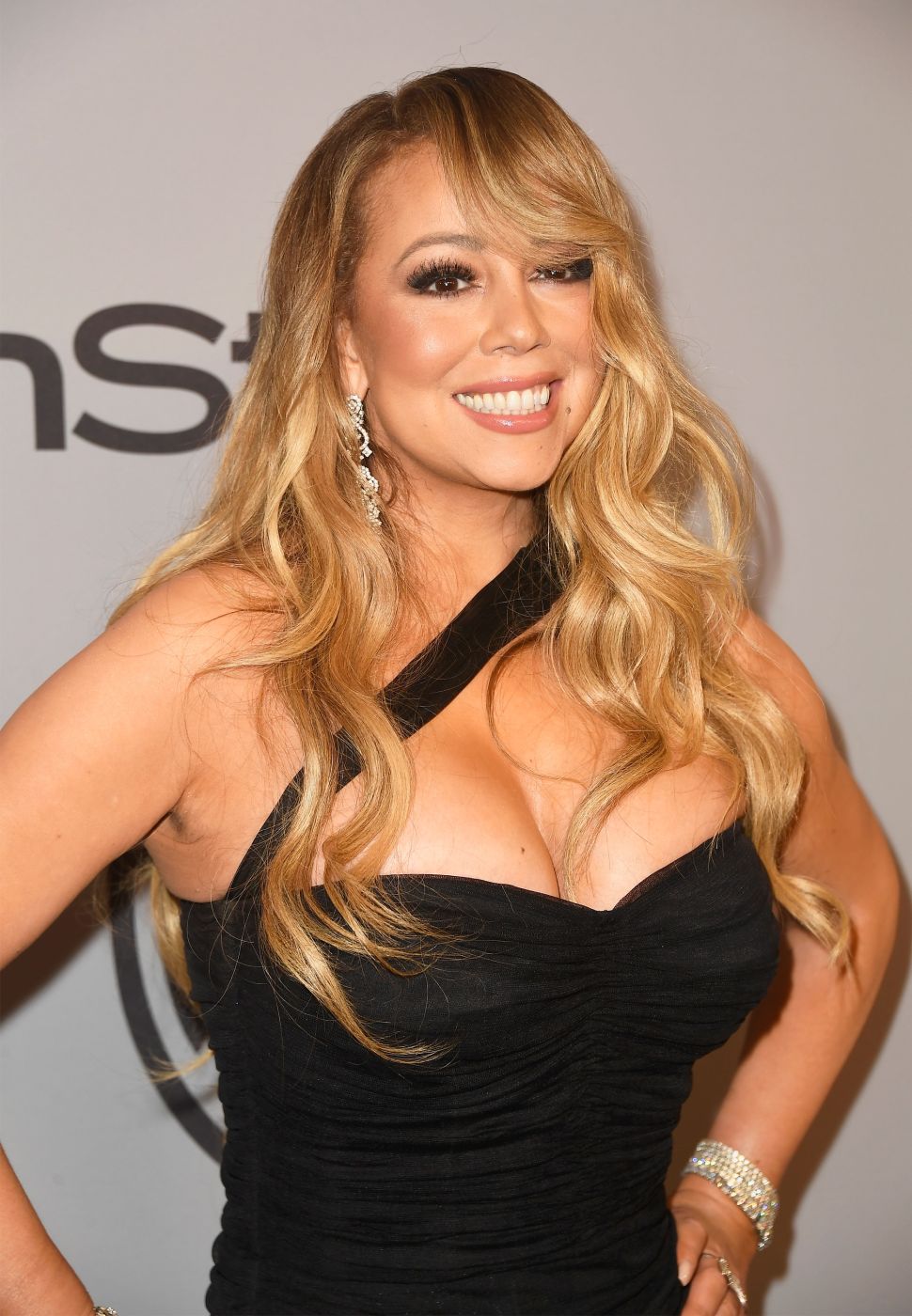 She may not have had a horse in the race for the coveted title of "Song of the Summer," but could fall belong to Mariah Carey? The pop alchemist and advocate for excessive glamour will release a new album, her first since 2014's Me. I Am Mariah…the Elusive Chanteuse, in the next couple of months.
But first: the bubbly, gluggy, kinda discomforting new video for "GTFO," the first song from the record.
Think about her last album title for a second. Mariah Carey is weird, a fact that can sometimes get lost behind the aura of her larger-than-life diva persona. Not every vocalist would dress up as her arch nemesis to get back at him for harassing her with his constant, overbearing attention.
"GTFO" is weird, too. It lulls you into a false sense of security with its pulsing R&B beat, then smacks you on the nose with a ruler. Mariah's trilling high notes are shot through with such acerbic bitterness that you can't help but feel stung. Also, she is telling you to Get. The. Fuck. Out.
"How 'bout you get the fuck out?" is actually what she sings. The line is almost a suggestion, because her voice is all sweet and delightful, but it's not really. She, as always, is in command. In the video, she drifts elegantly around a dimly lit mansion clad in lingerie, all alone but relishing the solitude. She's smug and cozy. She doesn't need you.
Staring down the camera, dripping in diamonds, tulle and false eyelashes, Mariah runs a bubble bath that overflows and spills onto the floor. Mariah, you're going to ruin the tile grout!
Neglecting her tub, she instead perches on the kitchen counter with a glass of red wine, gazing into the middle distance with tears in her eyes. Maybe someone just told her how much the plumbing repair job would cost? Next, a jump cut to the Elusive Chanteuse lounging in bed with a dog, and in the next shot she's suddenly reclining on the living room couch.
Spoiler alert: Mariah prefers showers. Let's have a moment of silence for the water that was wasted in the making of this video.