The next chapter in FX's awarding-winning Sons of Anarchy motorcycle club saga, Mayans M.C. follows Ezekiel "EZ" Reyes, who is fresh out of prison and a prospect in the charter group located on the California-Mexico border.
EZ, the son of a proud Latino family, sees his quest for the American dream snuffed out by border violence. Faced with carving out a new identity for himself in his small town, EZ's need for vengeance drives him toward a life he never intended, and one he can never escape.
Emilio Rivera portrays Marcus Alvarez, the leader of the Mayans, and Golden Globe and Emmy-winner Edward James Olmos plays Felipe Reyes, the patriarch of the Reyes family.
Both men sat down with Observer to talk about how the series looks at life goals, its violence quotient and the importance of seeing Latino characters on TV.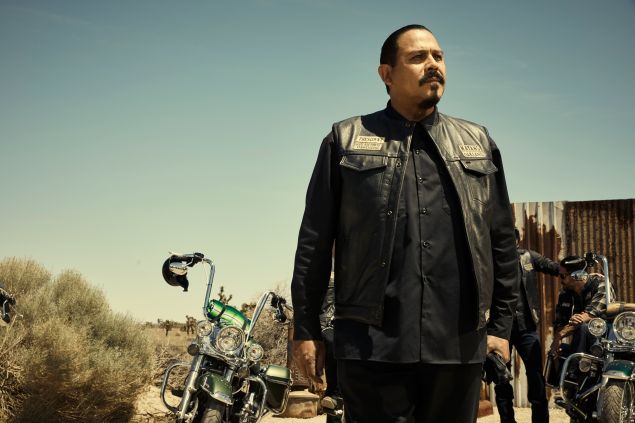 Writer and director of the series, Elgin James, has said this show is a narrative about the rise and fall of the American Dream. What do you think he means by that?
Emilio Rivera: Well, everyone has their own definition of the American Dream, that's for sure, but what I think he means is that you have to live your life, whether things are going your way or not. But I also think he means that a lot of this show is about how you achieve what you want. Not everyone gets there the legit way, which means there are moral decisions to make and the right, ethical choice is often the most difficult one to choose. A lot of the time it's much easier to do the wrong thing and sometimes you just have to trust and go ahead and make unusual choices.
Edward James Olmos:  I think he's talking about what it means to know that you can plot a course for yourself, but change is still always going to come and you have to deal with it. You have to think about not just yourself but how your choices are going to affect your children and your children's children. There's a lot of that in this show.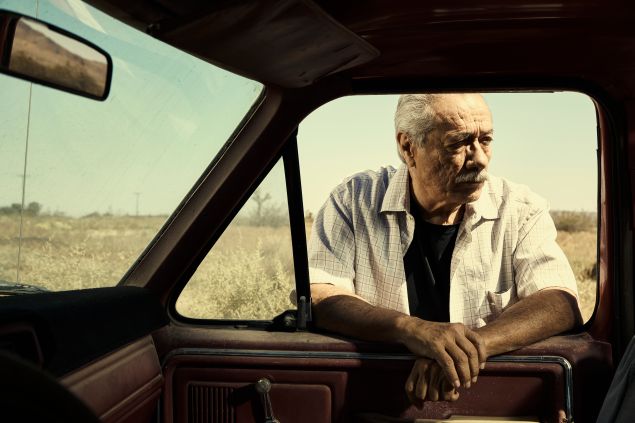 What would say to someone who says, "I don't know if I can watch 'Mayans' because it seems like there's a lot of violence?"
ER: I would tell people to watch it for the story, for the art. Turn your head if you need to, but the story is incredible. The violence is really just a small part of it—there's maybe 30 seconds or a minute of that shit, but the important part is that we show the consequences of those actions. And you'll learn things about the cartel and about M.C. life that, as a civilian, you can't even imagine.
EJO: It seems to me that people actually like dark things. I think human beings destroy everything on all levels. People are into dark, terminal situations. We'd rather watch that than good news shows. If you put out a newspaper with only good news no one would pick it up. Put out a paper with all the crap that's happening, and people want to read it to prepare themselves. So, with that in mind I say, "Watch Mayans and you'll be able to help your family, because you'll be in the know."
This has a large Latino cast, something that is unusual on TV. What are your feelings about that?
EJO: I think this show is going to move the needle. We're [about a fifth] of the population, and we're less than 4 percent of the images on the screen. African-Americans are 17 percent of the images we see on the screen and 12 percent of the population. Indigenous and First Nation people and Asian people are not even in the scope.
We are in a very difficult time. We think of this as representation, but some stereotyping is running a bit amok here as well. But what is a stereotype really? It's a truth—not the truth—about situations in a given culture. So it's not inaccurate to say that this is showing a type of "stereotypical" Latino family.
In light of this, I think that everyone is going to see this show and have an opinion about it. Just like we all have A-holes, we all have opinions.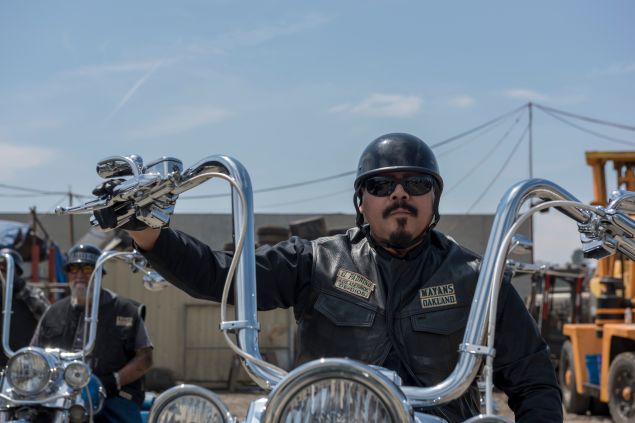 What's something about you that people may not know?
ER: I guess it would be that I love animals to the max. Dogs changed me. I was a black-hearted man and then I got a dog and I fell in love. I didn't have a dog until I was 32 and I wished I'd have gotten him a lot sooner. My heart is jelly now because of a fucking dog.
EJO: I've been around a long time—took my first acting class in 1964 and my first time on camera was in 1968, so 50 years, yeah, 50 years. I don't think I want to talk about me so much, but what I do want to say is that I would really like people to think about another show I did—Battlestar Galactica. That was a show that dealt with the end of humanity because of technology. The world was nearly wiped out and of the people who were left, the man who was leading them was a Latino. His heritage didn't matter in the narrative of the series. He was just their leader. This is how we need to think about individuals today, and every day—that everyone is a person, regardless of the culture they come from. That's what I want people to know and to think about, always.
Mayans M.C. airs on Tuesdays at 10 p.m. E.T. on FX.