Freelance writers are putting The Outline on notice: we won't replace the staff you let go.
Days after the site fired six staffers (including all of its staff writers), 120 freelancers have signed an open letter vowing not to produce content for the site.
The writers, who are part of a collective called Study Hall that puts out a weekly media newsletter, said the firings pointed to a grim future when media honchos rely solely on freelancers to pump out content.
"There would be no Outline (or any publication) without the labor of the editorial staff who shape it, and it's disheartening to see management dismiss/toss aside their employees so blatantly," the letter reads.
Study Hall co-founder P.E. Moskowitz told Observer that over 60 percent of the group's 1,100 members are freelancers—so when the Outline news broke, Study Hall knew it had to act.
"It was the straw that broke the camel's back about the shitty state of media," Moskowitz said.
"We don't want management to think that it's OK to fire their employees and rely on us to pick up the slack," Study Hall member and freelancer Bradley Babendir (who wrote his first story for The Outline just last week) added.
Many people who signed the letter have contributed to The Outline and respect its editors—indeed, Moskowitz explained that the site was responsible for a quarter of the writer's income.
In the end, however, that wasn't a good enough reason for freelancers to keep working with them.
"You can agonize over what's fair to management or not, but the people who exploit your labor certainly don't give your livelihood a second thought," writer Daisy Alioto told Observer.
Founder Joshua Topolsky's fiscal mismanagement was another common bone of contention.
Freelancer Zoë Beery said she didn't want "to generate additional wealth for people who already have too much money."
The Outline announced the completion of a $5 million funding round in May (though the round actually ended a year ago).
"It's being valued and managed like a tech startup," freelancer Zachary Siegel said. "There are strings attached and a demand for profit and quick growth."
"They promised to speak truth to power, but they couldn't even speak to their own power," Alioto added. "Instead, they reinforced the startup culture of certain white men failing up at the expense of creative talent."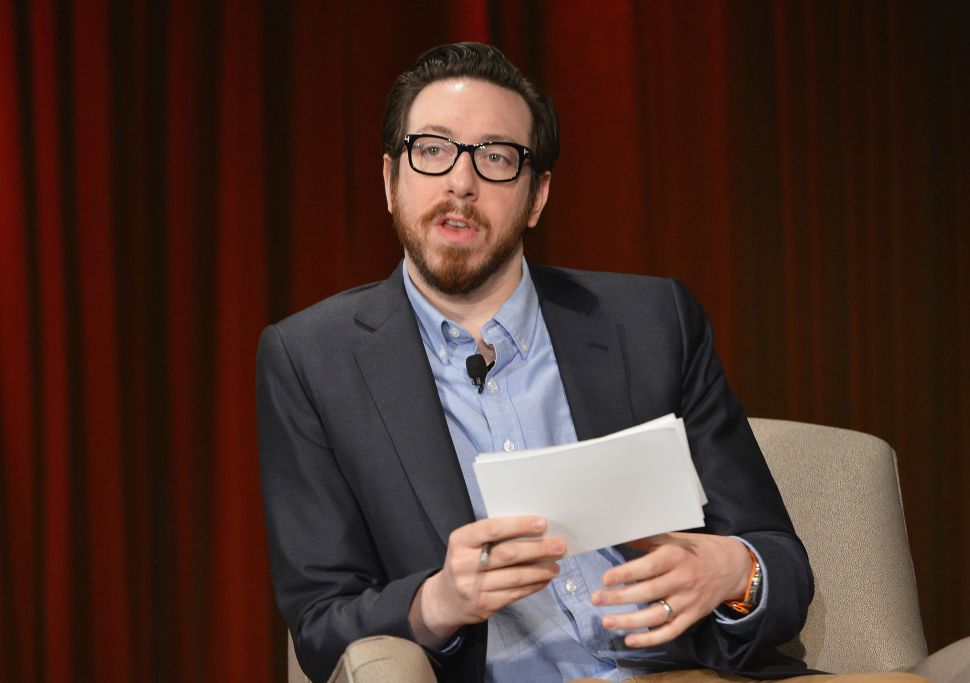 Topolsky told Observer that he let the Outline staffers go to "move the business into a break-even financial position."
"There is no malice here," he said. "We are not a monolithic corporation. We are not executives in corner offices hoarding money. We're journalists trying to make something good, and making hard choices to keep a business alive so we can fight another day."
Some outside writers have also criticized Study Hall's efforts. Vice's William Turton tweeted that it was "insanely stupid and basically incoherent" for freelancers who didn't lose their jobs to criticize The Outline's business decisions and deprive themselves of work.
But a growing number of journalists have aligned with the freelance effort—even writers who aren't involved with Study Hall are supporting the crusade.
At least 60 members of the Facebook group Binders Full of Women Writers are also following Study Hall's lead and snubbing The Outline.
Such freelance strikes are basically unprecedented. The only effort that came close was when contractors at Viacom briefly walked off the job in 2007 to protest benefit changes at MTV.
But Study Hall's united front reflects the fact that freelance issues aren't just an Outline problem. In recent years, outlets like Gawker, DNAinfo and the New York Daily News have either laid off workers or shut down entirely because of corporate interference.
"We can't rely on the whims of millionaires and billionaires to create sustainable media," Moskowitz said.
Babendir added that the the trend was "harsh" and "cartoonish."
But other writers noted that these inequities were sadly baked into modern media.
"The greed of these vultures with no real skin in the game is what plunged media into this hellscape," Beery said. "Why would it be able to pull us out?"
"It's a Catch-22: If we only wrote for media companies that were ethical and took care of us, we wouldn't have anyone to write for," Siegel added.