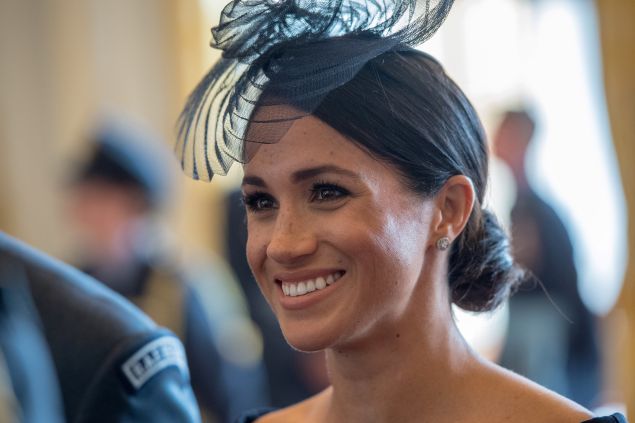 It's time for avocado enthusiast Meghan Markle to complete yet another royal first. It was only yesterday that Kensington Palace announced Markle's first official independent charitable endeavor as a member of the royal family (supporting a charity cookbook), and now the Palace disclosed that the former Suits actress will make her first solo appearance as the Duchess of Sussex next week.
KP informed the world via Twitter that Markle will be attending the opening of "Oceania" at the Royal Academy of Arts on Tuesday, September 25, where she'll see contemporary and historic works of art from areas including Australia, New Zealand, Fiji and Tonga. It's perfectly timed, considering Markle and Prince Harry will be embarking on their (also first) overseas tour together to those exact places on October 16.
The exhibition opens to the public on September 29, and is composed over more than 200 pieces from both public and private collections, some of which date back over 500 years. The pieces include shell and ceramic ornaments, canoes and other historical objects, as well as contemporary works like Lisa Reihana's multimedia video In Pursuit of Venus, which was on view at last year's Venice Biennale.
Markle's trip to the exhibition marks the first time she'll be representing the royal family sans Prince Harry, but it's not like she hasn't completed official engagements without her husband—never forget her Royal Train sleepover with Queen Elizabeth. She also went on a girls-only outing with Kate Middleton, when the two attended Wimbledon together to watch her pal Serena Williams.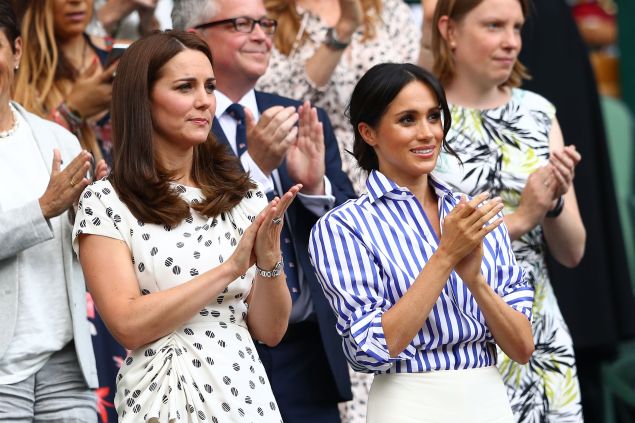 Speaking of the Duchess of Cambridge, how does Markle's impending solo outing compare to Kate Middleton's first event alone? Well, Middleton's was in October 2011, when she stepped in for Prince Charles and attended a private dinner In Kind Direct in his place. Sure, she had more time in between her April 2011 wedding and this event, but the Duchess of Cambridge was apparently given only 24 hours notice that she would need to represent her father-in-law, who was unable to attend after he was called to pay his respects to the royal family in Saudi Arabia after the Crown Prince died.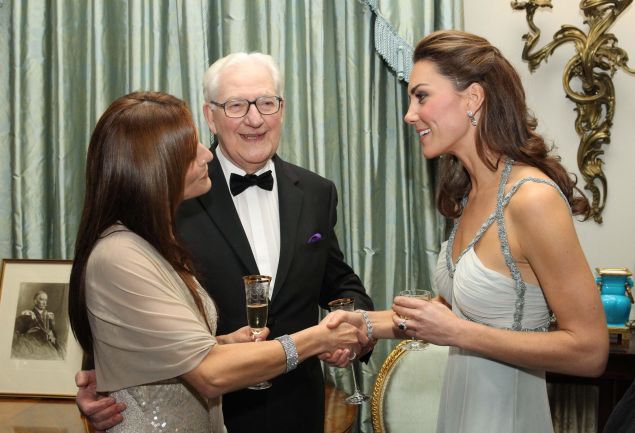 Markle will have another special event prior to her departure for Australia, as she'll be attending her Royal Family wedding as a Duchess, when Princess Eugenie marries Jack Brooksbank on October 12.