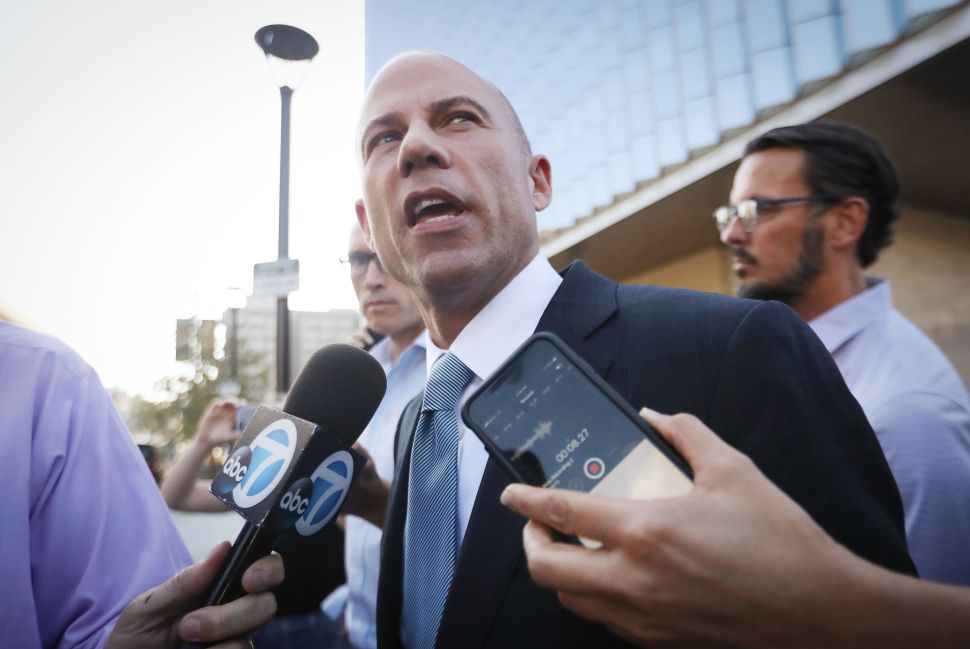 Stormy Daniels' attorney Michael Avenatti thinks it's "ridiculous" that he's been accused of doxxing his client Julie Swetnick after posting her headshot on Twitter.
Subscribe to Observer's Politics Newsletter
We "wanted America to know what my client looks like," Avenatti told Observer via text message.
Immediately after publishing Swetnick's sworn statement on Wednesday alleging Supreme Court Justice nominee Brett Kavanaugh drugged girls as a teenager, Avenatti tweeted a picture of his client, calling her "courageous, brave and honest."
"We ask that her privacy and that of her family be respected," added the attorney.
While Avenatti's legal documents engulfed the news-cycle, reporters and right-wing commentators criticized his decision to post the picture.
"Tweeting her name and photo to ensure privacy from the online hate mobs," sarcastically wrote a Daily Beast reporter.
"Ridiculous," responded Avenatti when asked whether posting the photo constituted a form of doxxing. "Like people don't have the internet?"
This isn't the first instance where the attorney's trigger-happy Twitter persona raised eyebrows. This past spring, Avenatti tweeted out the phone number for a Fox News booker he was communicating with regarding an appearance on Tucker Carlson Tonight. Immigration activists have also criticized his decision to tweet out the Alien Registration Numbers of his undocumented clients separated from their families.
"If she is running from violence, people could track her case… Or they could find out where she is detained via the ICE detainee locator," immigration attorney Matt Archambeault told Observer in June. "People should take the time to learn first what the issues actually are and what are the downsides to easy hashtag policy."