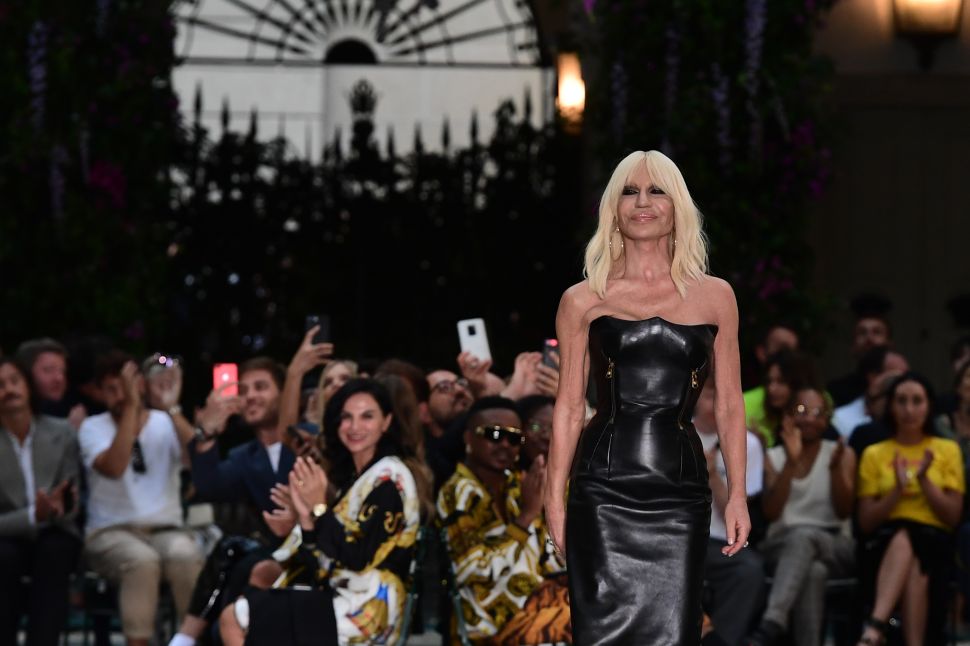 Italian fashion house Versace will soon have an American owner. U.S. handbag maker Michael Kors is nearing a deal to acquire the 40-year-old family-owned luxury brand for about $2 billion, Reuters first reported on Monday morning.
Versace chairman Santo Versace and his sister Donatella Versace, the company's chief designer, are set to announce the buyout to employees at a meeting on Tuesday, two people familiar with the situation told Bloomberg.
Michael Kors will be buying shares from the Versace family, who own 80 percent of the company, and private equity giant Blackstone Group, which owns the remaining 20 percent.
Subscribe to Observer's Business Newsletter
Under the agreement, Blackstone will fully exit Versace, while Santo and Donatella will remain in their roles within the company. The duo have been running the 40-year-old brand since their sibling Gianni Versace, who founded Versace and served as its first creative director, was murdered by a spree killer in Miami, Florida in 1997.
If closed, the deal will mark a milestone in Michael Kors' effort to become an American fashion conglomerate and join the ranks of European rivals like French luxury giant LVMH, which owns 70 top-tier luxury and beauty brands including Louis Vuitton, Dior, Fendi and Sephora, as well as domestic competitor Tapestry, which owns Coach and Kate Spade.
Last year, Michael Kors bought London-based luxury shoemaker Jimmy Choo for $1.2 billion.
Acquisitions like Versace and Jimmy Choo are crucial in maintaining Michael Kors' relevancy in the global luxury market, with its namesake handbag and accessory brands gradually losing foothold in the space. Michael Kors is currently in the process of closing 100 to 125 stores.
To Versace, the sale came at a prime time, as the company just recently returned to profitability in 2017 after years of struggling sales. Women's Wear Daily reported over the weekend that both Tapestry and LVMH, as well as French luxury group Kering SA, had considered the deal, but deemed the price too high.
"They didn't feel the need to invest so much money into another Italian fashion brand. It was overpriced," a person familiar with the deal told Reuters.