Welcome to Observer's 2018 Fall Arts & Entertainment Preview, your comprehensive guide to the best of the season. We've combed through cultural offerings from across the country to bring you our picks for the events worth leaving home for, and the releases you should be staying in for. Bookworms should also nestle into our lists of must-hear music and must-watch television.
To everything there is a season. As summer fades, readers shake the sand out of their shoes and leave their light novels and celebrity memoirs in the AirBnB or at the gate of their flight home. While summer reading often provides a crucial break from reality, the cooler air ushers in a return to sharper concerns, and we find ourselves ready to tackle darker, more probing subjects—in fiction and nonfiction. This fall is no exception. With the midterms looming, readers look for books that offer a critical eye. You may find it hard to escape, but impossible to turn away from, these new releases: a mix of juicy thrillers, passionate memoirs, political intrigue and gripping drama.
While incredibly beloved, the New York Times "On the Street" and social photographer Bill Cunningham was something of an enigma. An unassuming champion of fashion, he dodged the spotlight and remained a deeply private individual. Yet after his death in 2016, a memoir was discovered among his possessions. It's a glittering and achingly personal tale of a life devoted to style—a story he never fully shared during his lifetime.
In Mckesson's first book, the Black Lives Matter activist-organizer and co-founder of Campaign Zero outlines his framework to combat oppression and injustice through a new and dynamic liberation movement. A contemporary civil rights leader, Mckesson deliberately picks apart the nature of oppression to shatter the very structures that suppress freedom.
Small Fry by Lisa Brennan-Jobs (Grove, September 4)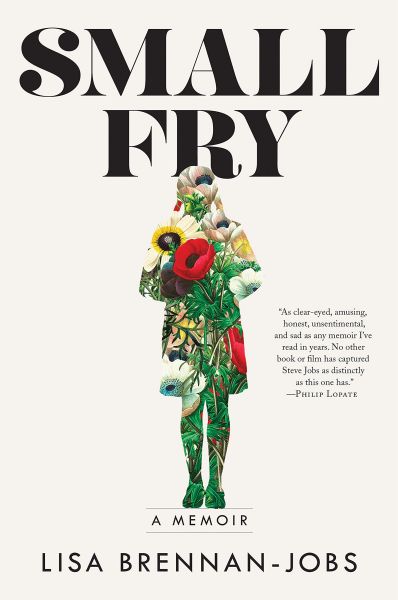 This sensational literary memoir by Steve Jobs' daughter Lisa offers a fascinating counterpoint to Walter Isaacson's authorized biography of the Apple founder. With complete candor, Brennan-Jobs reveals her complicated family history with her legendary father—who remained largely absent throughout her life—and her single mother, Chrisann Brennan, an artist and writer, who raised her.
Much like with Michael Wolff's Fire and Fury, you won't be able to turn on the television or log onto social media without hearing about Bob Woodward's latest this fall. Pulling from hundreds of hours of interviews and primary sources as well as decades spent in close study of the presidency, the master investigative journalist offers his unfiltered portrait of President Donald Trump.
Letters from Max by Sarah Ruhl (Milkweed Editions, September 18)
After Max Ritvo, a brilliant young poet, takes academic leave from college to treat cancer, he begins a correspondence with his professor, the playwright and essayist Sarah Ruhl. While immediate comparisons will be made to Rainer Maria Rilke's Letters to a Young Artist, this book is a nuanced look at the evolution of an incredible talent facing mortality and the mentor, never condescending, who recognizes his gift. Their infectious letters shine with a love of words and beauty.
This graphic novel builds upon Finck's frenetic, expressionist, incisive line drawings from the pages of The New Yorker. Exploring her ever-present desire to define and understand the otherness that haunts her, the title jumps off from her sneaking feeling she's something other than human. This heartfelt quest for selfhood embraces the author's quirky and surreal ontological struggle.
As we head to the polls this fall, our thoughts may very well turn to how this nation came to be. With These Truths: A History of the United States, Harvard professor and New Yorker staff writer Lepore casts her magisterial eye upon our national origins. Placing a devotion to evidence and facts above mythology, she examines America, beginning in 1492, through the lens of its ideas, its ideals and its contradictory understandings of historical truth.
While it's widely said that literature in translation occupies only 3 percent of the books published in America each year, the arrival of a new Murakami novel remains a highly anticipated event. Killing Commendatore, translated by Philip Gabriel and Ted Goossen, is part tribute to The Great Gatsby, but also a fantastical exploration of violence, love, art and loneliness.
What's it like to be a novelist whose greatest acclaim comes after death? This deep dive sheds light onto the mercurial author of Stoner, a novel that disappeared shortly after its 1963 publication only to be lauded as a midcentury American literary achievement in recent years. Prolific biographer Charles J. Shields, known for his chronicles of the lives of Harper Lee and Kurt Vonnegut, brings Williams and his opus on college life back to the fore.
Friday Black by Nana Kwame Adjei-Brenyah (Mariner, October 23)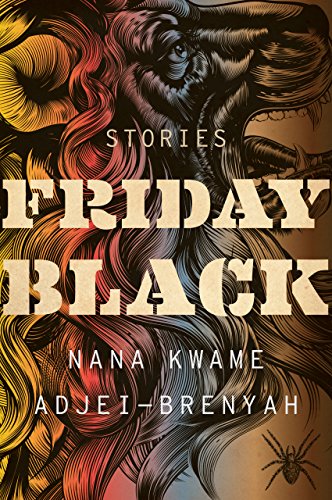 Nana Kwame Adjei-Brenyah's compelling debut is a collection of stories that has been praised by the likes of George Saunders and Roxane Gay. Providing a satirical yet unflinching look at what it's like to be black and young in America, the writer imagines an amusement park where players manipulate augmented reality to hunt terrorists or attack intruders played by minority actors, and a school shooting that lands both the victim and gunman in a singular purgatory.
What may at first seem like another comedic celebrity-driven vehicle is an earnest and biting set of essays. Jacobson, of Broad City fame, gives us a glimpse into her solo trip cross-country, offering delightful, refreshing takes on success, loss, romance and the art of truly knowing yourself. Bonus: The book is accompanied by some of her own illustrations.
Can't wait for Season 2 of Big Little Lies? Satisfy your craving with Moriarty's new novel. At a remote health resort, nine people gather, eager for change. Despite the luxurious new age comforts that surround them, each realizes that the next 10 days will be tougher than they could ever imagine. Things may not be what they seem in this addictive read.
Those Who Knew by Idra Novey (Viking, November 6)
This is the explosive novel everyone should be reading this fall—an eerily familiar tale of a charismatic politician with a dark secret who is poised for success. When a young woman activist turns up dead, another woman struggles to hide her past in order to preserve what she saw as the greater good.
Becoming by Michelle Obama (Crown, November 13)
An accomplished lawyer and mother, Michelle Obama stepped away from her career to become the first lady of the United States. In her revealing memoir she chronicles her upbringing on Chicago's South Side, her college days at Princeton, her studies at Harvard Law School, and her work as an executive and parent—as well as the pressure and privilege of a life in the White House. An inspiring personal record at a critical moment in American history.