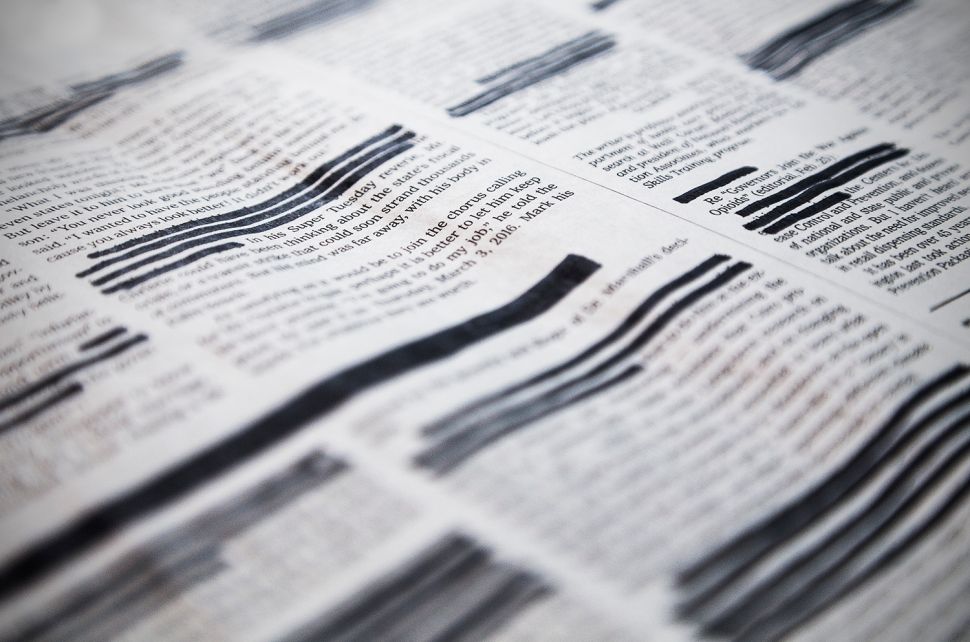 There's a new outlet joining DNAinfo and The Village Voice in the publishing graveyard. But this one comes from a very different part of the country. The Missoula Independent, the only alt-weekly in Montana, abruptly shut down this morning. All 12 staffers at the 27-year-old newspaper were notified via email.
Derek Brouwer, the Independent reporter who broke the story on Twitter, told Observer he had stayed up late revising a cover story for Thursday's issue. When he woke up, he had missed a call from the regional human resources manager and the shutdown notice was in his inbox.
Brouwer and his co-workers will get pay and benefits through October 10, with more severance possibly coming after that.
But for the moment, they won't be able to provide clips when applying for other jobs. The Independent website now redirects to the Missoulian, its daily competitor—making Independent articles inaccessible online.
The Independent's troubles began last year, when it was acquired by Lee Enterprises (which also owns the Missoulian). The publishing conglomerate runs 46 newspapers in 21 states, and one of its first proposals was cutting three-quarters of the paper's staff while outsourcing non-newsroom functions such as marketing.
"There was a lot of concern and skepticism among staff, readers and advertisers about commitment," Brouwer said. "Lee hadn't thought through the implications or communicated the change to our readers. We didn't want to become an entertainment supplement."
The threats from Lee inspired the Independent staff to unionize with NewsGuild in April—it was the only unionized newsroom in Montana. The paper's bargaining unit advocated for improved benefits and fought against efforts to curtail staff. It said a company which gave $1.8 million in bonuses to its top five executives last year could afford to keep the paper fully staffed.
But in light of today's news, it's clear Lee disagreed. And soon after the shutdown news broke, the company's Wikipedia page became a wailing wall.
"Lee Enterprises is a publicly traded American media company that specializes in buying well known local papers for the purposes of gutting them for everything they were once worth," the page briefly read. "It currently is in the process of destroying 46 daily newspapers in 21 states."
In addition, one of the page's subject headings was changed to "Newspapers They Are Dismantling." All of these edits were eventually replaced with more sedate language. The page's revision history shows it was edited 15 times today from 10 different IP addresses.
Anyone who follows New York media is very familiar with the Independent's troubles. In the past year, well-known outlets like DNAinfo and The Village Voice shut down after their billionaire owners grew impatient with media's low profitability.
DNAinfo in particular mirrors the struggles of its Western counterpart. Its staff was also let go soon after deciding to unionize—DNAinfo owner Joe Ricketts brought down the ax in less than a week.
Former DNAinfo staffer Danielle Tcholakian told Observer that Lee, like Ricketts, hadn't given the Independent enough time to succeed financially.
"Giving it barely a year isn't much of an investment, so the 'it wasn't profitable' argument is spurious," she said.