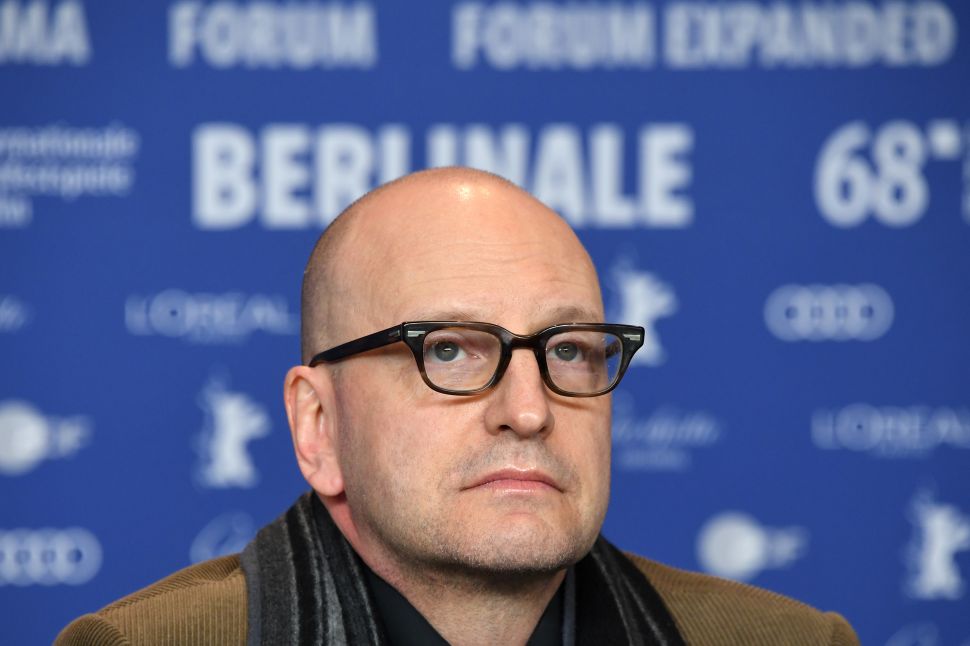 Once upon a time, Netflix (NFLX)'s film division was more of a punchline than a serious studio, but these days it's hardly a joke. This has been the summer of the streaming movie, with rom-coms such as Set It Up and To All the Boys I've Loved Before dominating conversations in the Twittersphere, and upcoming blockbusters such as Mowgli attracting big buzz. Netflix also has some heavy-hitting potential award winners on the horizon in the form of Alfonso Cuarón's Roma, Paul Greengrass' 22 July and Martin Scorsese's The Irishman. No wonder the platform is finally considering serious theatrical runs after years of eschewing this tradition.
The streaming platform is no longer messing around, having just added another more eye-catching title to its repertoire: Steven Soderbergh's High Flying Bird.
The Oscar winner's new film was penned by Moonlight scribe Tarell Alvin McCraney and, according to The Hollywood Reporter, it's "set during a pro basketball lockout, and follows a sports agent who pitches a rookie basketball client on an intriguing and controversial business proposition." The cast includes Andre Holland (Castle Rock), who worked with Soderbergh on The Knick (and whom we think would make a compelling Tony Stark after Robert Downey Jr. hangs it up); Zazie Beetz (Deadpool 2, FX's Atlanta), one of Hollywood's most watchable up-and-comers; Zachary Quinto (Star Trek); and Kyle MacLachlan (Twin Peaks). The movie is set for release sometime in 2019.
Netflix has shown it's open to inheriting another studio's discarded, problematic scraps (The Cloverfield Paradox, Extinction), but it has also spent years cultivating industry cachet, and its deep pockets offer an alternative to the increasingly narrow studio system.
Addressing the growing cost of The Irishman and why Netflix was the right fit, producer Gastón Pavlovich told Variety last year: "The market and the dynamics of the market would not give us the possibility…to risk that amount when all our data was telling us that it [the money] was not going to come back. We would have had to do a box office similar to The Wolf of Wall Street, or even better than that, to have something even close to a return. And that movie had Leo DiCaprio and sex, drugs and rock-n-roll…This is different, and Marty knew it."