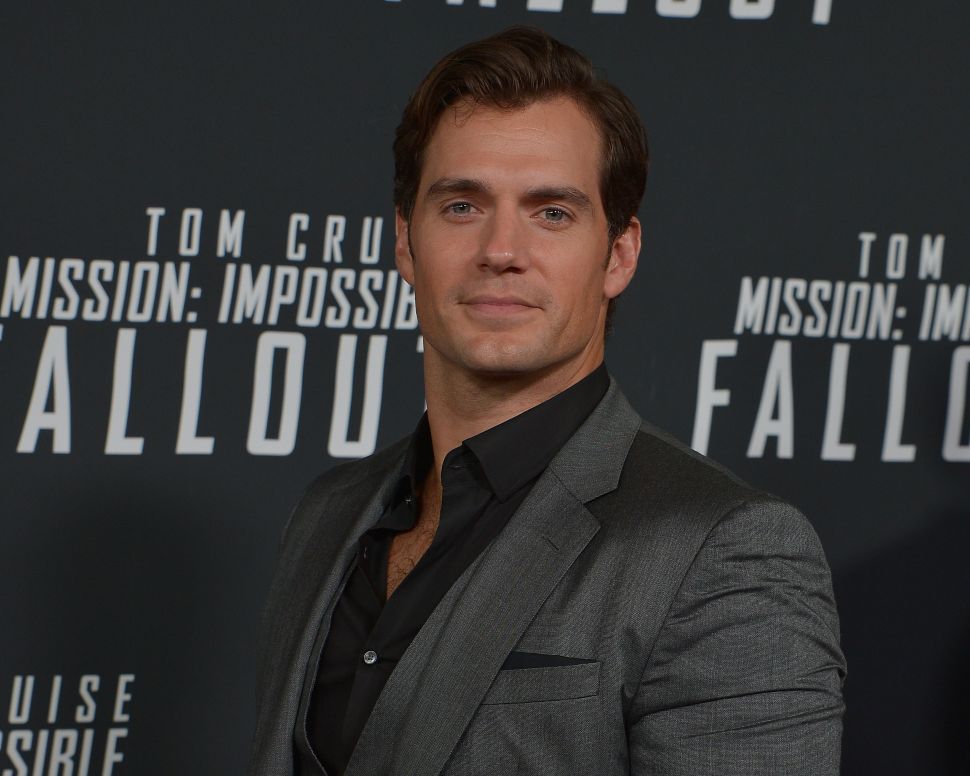 Television is in the midst of a heated arms race, with every network and streaming platform battling for audience attention. Netflix may have emerged as a market leader—a status that will only grow with its new batch of must-see fall series—but success breeds competitive spirit. Amazon is beefing up its budget in order to find the next Game of Thrones, while the current home to Westeros, HBO, is altering its approach to squash Netflix. It's a vicious cycle.
So what is Netflix doing to best its opponents? The platform has a number of upcoming shows—broad blockbuster hits that thrive on genre appeal and awards buzz—and company executives are hoping at least one of them will emerge as the next Stranger Things. Here are five you should have on your radar in the near-ish future.
The Eddy (2018)
You know who likes musicals now? Everyone! You know who's really good at making onscreen musicals? La La Land writer-director Damien Chazelle, who Netflix nabbed as executive producer for its new musical drama The Eddy. Chazelle will also direct the first two episodes.
Set in present-day Paris, The Eddy is about a club, its owner, its house band and the chaotic city that surrounds them. It was written by Jack Thorne (Harry Potter and the Cursed Child) with Glen Ballard providing original music. Alan Poul, executive producer of Six Feet Under and The Newsroom, is also on board.
"I've always dreamed of shooting in Paris, so I'm doubly excited to be teaming up with Jack, Glen and Alan on this story, and thrilled that we have found a home for it at Netflix," Chazelle told The Wrap at the time of the show's announcement.
Thanks to Chazelle's previous features, the upcoming A Star Is Born, the Hamilton phenomenon and even Disney's omnipresent musical movies, the genre is enjoying something of a renaissance. Netflix is looking to leverage this renewed interest and Chazelle's rising star for major viewership.
Ratched (2018)
We don't really need a prequel series to the iconic One Flew Over the Cuckoos Nest, but with Ryan Murphy producing and Sarah Paulson starring as a young Nurse Ratched, we don't exactly mind.
Netflix landed this out-of-nowhere origin story following a serious bidding war that also included Hulu and Apple. The two-season, 18-episode series began production earlier this year, with Murphy directing the first episode. Beginning in 1947, the show will follow Ratched's journey and evolution from nurse to full-fledged monster, tracking her murderous progression through the mental health care system.
Again, this is not the type of character that screams for further exploration. You wouldn't devote an entire prequel to Hans Gruber, would you? (Wait, actually that sounds amazing). But Ratched is also intriguing in a weird spaghetti-at-the-wall kind of way. If it connects to audiences like Murphy's FX properties have (see: American Horror Story, American Crime Story), Netflix could be looking at an awards contender.
10 After Midnight (2019)
Like oversized sneakers with statement socks or carrying three oranges in a mesh bag, anthologies are all the rage these days. Unlike the former two, though, this new TV trend actually adds something of value to society.
10 After Midnight is a new horror anthology series from the mind of 2018 Best Director winner Guillermo del Toro. It's not hyperbole to say that del Toro fans feel the same way about him as your mom feels about The Bachelor—they are passionate. Del Toro will serve as executive producer and is also expected to write and direct multiple episodes while handpicking writers and directors to helm other episodes.
Given the sci-fi horror elements of Stranger Things, which was initially conceived as an anthology, 10 After Midnight could be a worthy heir apparent.
Raising Dion (2019)
Michael B. Jordan has already accomplished a lot at the tender age of 31, but now the massively popular leading man wants to get involved behind the scenes. Not only has he lined up his directorial debut, but he's also executive producing and guest-starring in this new superhero-related series.
Raising Dion is based on a comic book by Dennis Liu (best known as a commercial and music video director) and follows a single mother (played by Alisha Wainwright) raising a super-powered kid (Ja'Siah Young). The concept was adapted from a short film that went viral in 2015.
Jordan will appear as Nicole's late husband, Mark, while Carol Barbee (UnREAL) will serve as showrunner on the 10-episode first season. Superhero projects are ubiquitous at the moment, so a grounded and realistic take on the material could fit right into the growing craze.
The Witcher (2019-2020)
After months of speculation and industry whispers, it is now official: Henry Cavill is out as Superman. But for those paying attention, this isn't much of a surprise. Weeks earlier, Cavill made good on a legion of fancasts by joining Netflix's adaptation of The Witcher.
The show is based on Andrzej Sapkowski's beloved fantasy novels and short stories, which have already inspired a line of incredibly popular video games. The eight-episode series will follow Geralt of Rivia (Cavill), who, per Netflix, is "a solitary monster hunter" caught in a "[struggle] to find his place in a world where people often prove more wicked than beasts. But when destiny hurtles him toward a powerful sorceress, and a young princess with a dangerous secret, the three must learn to navigate the increasingly volatile Continent together."
The project already has a massive built-in global fan base that is particularly attractive as Netflix expands overseas. The streamer is going to pour a river of resources into this bad boy, hoping that it breaks out as its next fantasy hit—and making for a potentially awkward situation if The Witcher drops at the same time as Amazon's Lord of the Rings series.