The New York Film Festival always starts off the same way. "We have a very simple directive: Pick some movies that we like the best. Period." Or so it goes according to Kent Jones, the festival's director. This credo explains a lot about the eclectic nature of 2018's lineup.
The other rule is, there are no rules. Many of the major film festivals, especially in North America, are centered around splashy premieres, celebrity appearances, record-breaking sales and awards. Think Sundance with its hot-ticket parties and snowy photo-ops, Cannes with its opulent red carpet, and Toronto with its buzzy award-season glow. In comparison, NYFF has remained one of the most unique events of the filmgoing season because of its intimate nature and straightforward perspective. No mandates are set by the selection committee, they are adamant that no themes are discussed in terms of the programming, and no awards are given. "There's never any consideration of how it compares or contrasts with other film festivals or with last year's festival," Jones said.
As robust as ever, the festival continues to grow in the margins, adding more challenging fare to the main slate while slowly building up their sidebars, including the a spotlight on documentaries and a section called "Projections," which is practically its own festival dedicated to experimental film. The event opens on September 28 with Yorgos Lanthimos's The Favourite, starring Rachel Weisz and Emma Stone, and closes with At Eternity's Gate, painter Julian Schnabel's Van Gogh biopic starring Willem Dafoe in the main role. In between there is a lot to find, some of it familiar and some of it surprising. People attend as much for the films as they do for the community that has been created.
How does the festival continue over 56 years to set itself apart? We talked to some of the people involved behind the scenes and let them explain.
Keep It Small
Relative to other major festivals, NYFF is intimate. Some perspective: Toronto had 255 features this year, Sundance had 123. In comparison, NYFF has around 84 features, and, depending on where you draw the line on the length of a feature film, even less. "Fortunately for us, we have a very dedicated audience," said Lesli Klainberg, Executive Director of the Film Society of Lincoln Center. "[The festival] takes place primarily on 65th street. We don't move very far."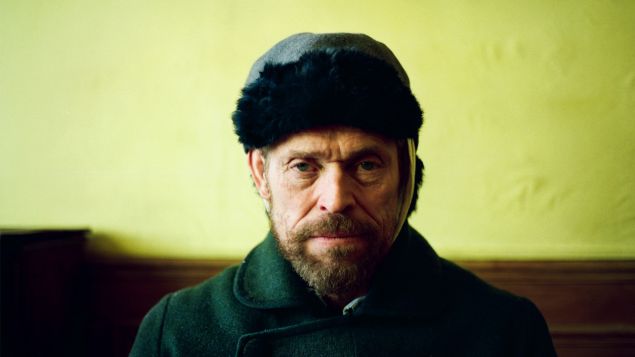 But One of Those Films Is Really Long
La Flor, directed by Argentinian filmmaker Mariano Llinás, clocks in at 807 minutes. That's just under 13.5 hours, longer than some entire seasons of television. "I feel like it's a film that people might need to be nudged to take a leap of faith," said Dennis Lim, Director of Programming at the Film Society, not only for its length, but because it's hard to know what to expect. NYFF describes it variously as a B-movie, a musical, a spy thriller, a category-defying metafiction, a remake of a very well-known French classic and an enigmatic period piece without a beginning.
"It's a commitment, but that is sort of the point of the film," Lim said. La Flor previously screened at Locarno and Toronto, but in festival sections dedicated to challenging films. Here, it is part of the main slate, where it will bump against films by the Coen Brothers, Paul Dano and Barry Jenkins.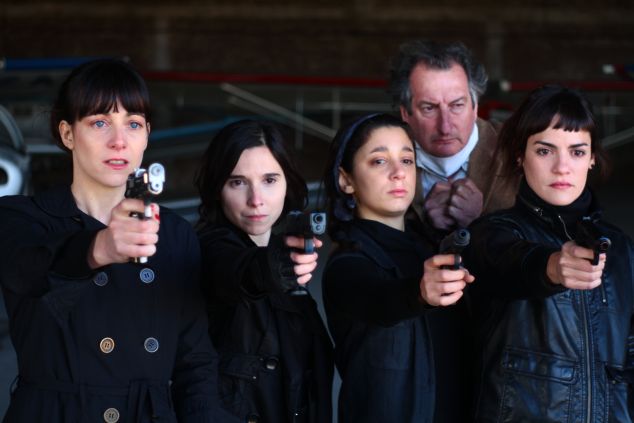 And There Are No World Premieres
Two years ago the festival had three world premieres in the main slate; last year they had two. Following the downward trend, this year there are none. "No one sat down and said we're not going to have a world premiere," Klainberg said. "To be honest, a world premiere brings a lot of different things—sometimes it's status, it helps bring people in, and it can be a prestigious thing for us in some ways. But we would rather choose the film that's the best film for the festival than something that doesn't feel like it's not the right thing."
Local Focus
The setting of some of the larger film festivals is often inconsequential to what appears on screen. But at NYFF, the festival is deeply rooted in the place in which is operates. This year, the festival will honor Dan Talbot, a local art-house exhibitor and, most recently, owner of the recently shuttered Lincoln Plaza Cinema. In addition, there will be a special screening of If Beale Street Could Talk, an adaptation of James Baldwin's Harlem-set novel, at the legendary Apollo Theater. And then there's Carmine Street Guitars, Ron Mann's portrait of the storied West Village music shop. "The film is very much about something that's a crucial issue for New Yorkers right now, which is they're watching their culture disappearing, block by block," Jones said.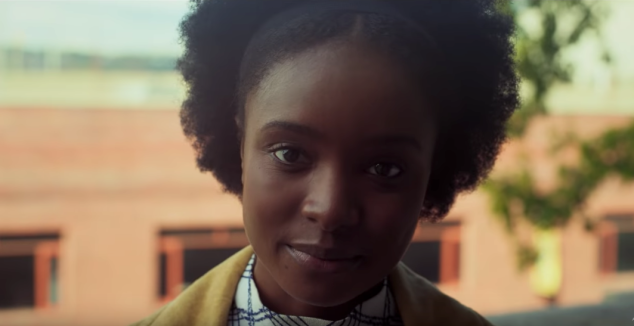 It's Also Not An Industry Festival
Much of the major press surrounding a film festival is about bidding wars and big sales (see the flurry of reporting around Sundance). One of the best things about NYFF is that there is no marketplace. "I just came from Toronto, and you can't really compare the experience," said Klainberg. "It has a different flavor to it. I'm happy with our flavor."