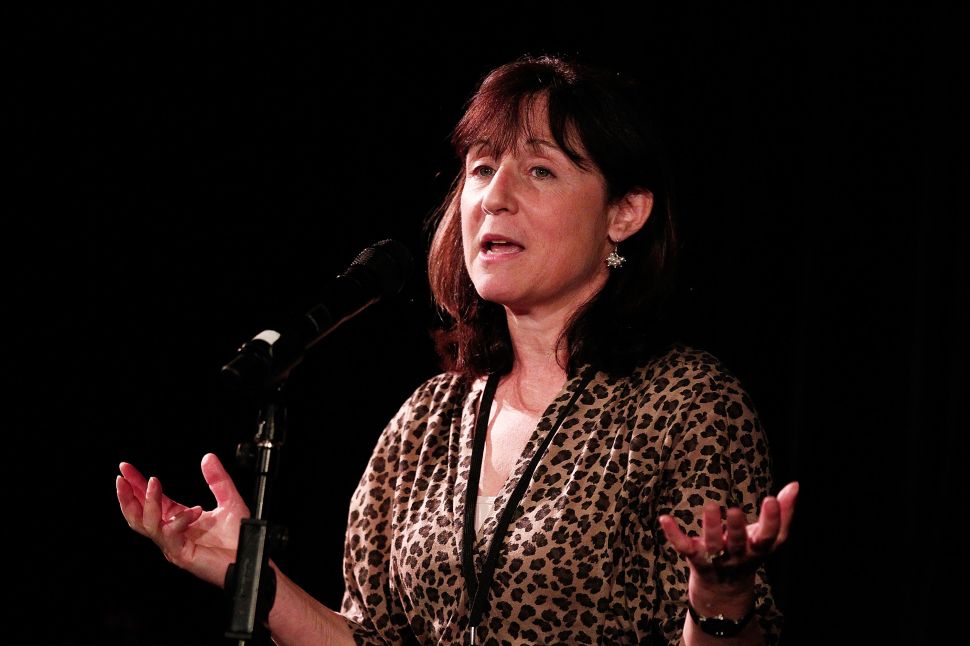 The New Yorker published another sexual assault allegation against Judge Brett Kavanaugh last night. Deborah Ramirez, a Yale classmate of the Supreme Court nominee, said Kavanaugh had exposed himself at a dorm party, thrust his penis in her face and made her touch it.
As usual, Ronan Farrow received a lot of credit for the scoop, his latest exposé about powerful men accused of sexual misconduct. But he's also had a coauthor on many of these stories, whose journalism bona fides are even more impressive.
Jane Mayer has been a staff writer at The New Yorker since 1995, and before that, she was the first female White House correspondent at The Wall Street Journal. The 63-year-old veteran reporter has been in journalism longer than 30-year-old Farrow has been alive.
Subscribe to Observer's Daily Newsletter
In fact, this isn't even the first time Mayer has covered sexual harassment's effect on the Supreme Court. She and former New York Times executive editor Jill Abramson co-wrote the 1994 book Strange Justice about Anita Hill's testimony against Clarence Thomas during his Supreme Court confirmation hearings.
More recently, Mayer has also focused on special interests in politics. Her 2016 book Dark Money examined the Koch Brothers' influence on the "radical right" (she first explored the topic in a 2010 New Yorker piece).
And ironically, soon after her Kavanaugh scoop with Farrow went online, Mayer dropped a bombshell in her other area of focus. Her report on "How Russia Helped Swing the Election for Trump" analyzes online activity to make a decisive case that hackers and trolls helped elect America's current president.
Given Mayer dropped two huge stories within minutes, some on Twitter regretted that she didn't share Farrow's viral name recognition.
There was more of a balance on TV. Mayer appeared on CBS This Morning, Today, Morning Joe and Andrea Mitchell Reports, as well as NPR's Morning Edition.
But other print news outlets did minimize Mayer's role. When asked why The New York Times didn't pursue Ramirez's story as aggressively as The New Yorker did, executive editor Dean Baquet said, "We've been competing against Ronan Farrow for a year and he's terrific." There was no mention of Mayer's work.
Erasing a woman reporter from the narrative is especially ironic in this case. Mayer and other female journalists who report on sexual harassment interview women at their most vulnerable, and their work should be recognized just as much as Farrow's.
Women reporters actually galvanized the #MeToo movement that led to the Kavanaugh revelations. A New York Times team led by Jodi Kantor and Megan Twohey won a Pulitzer Prize (shared with Farrow and his New Yorker exposés) for their work exposing sexual predators like Harvey Weinstein.
Male reporters took part as well—for example, both Emily Steel and Michael Schmidt of The New York Times uncovered Bill O'Reilly's misdeeds. But Schmidt has since moved on to other issues (such as White House intrigue), while his female colleagues have continued exposing harassment.
In fact, Kantor and Twohey have largely been out of the public eye in recent months because they're working on a book that expands upon their Weinstein reporting. So Farrow and Mayer have snapped up a ton of scoops in their absence.
But while the two reporters share a byline, Farrow alone has gotten most of the credit on social media and in the public consciousness. That casual sexism may not be deliberate, but in any case, it's not a good look.