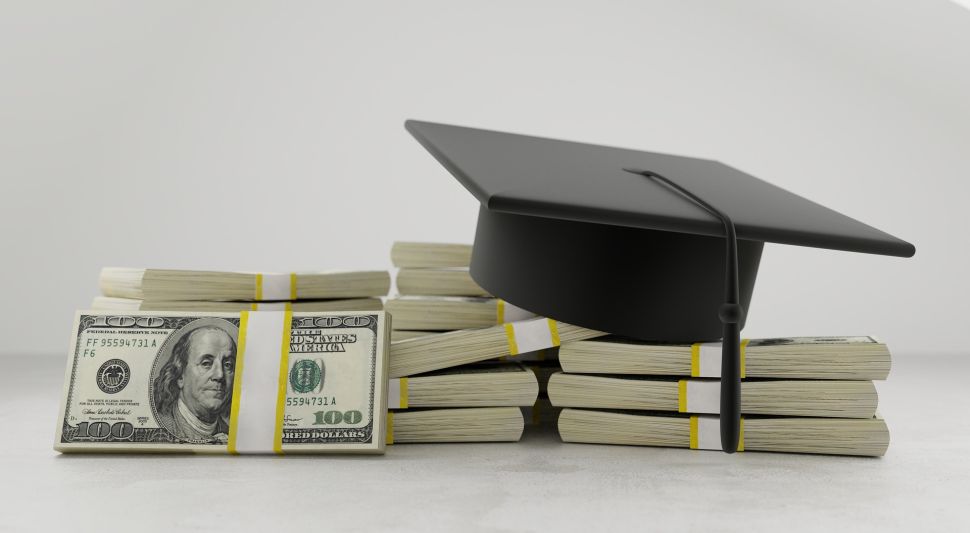 A group that studied why so many millennials are leaving the state have a very New Jersey solution to the problem—spend more money to try to keep them here.
A new study by the advocacy group New Jersey Policy Perspectives found that while residents 18 to 39 are fleeing the state, it's no greater than anytime in the last 14 years, according to a report by NJBiz.com. And it's no different than the number of people their age leaving other high-tax states in the area, such as New York, New Jersey, Pennsylvania, Massachusetts and Connecticut, the study concludes.
"There's no crisis here," is how Cliff Zukin from the Edward J. Bloustein School of Planning and Public Policy at Rutgers University, put it, according to the NJBiz report.
However, a report by New Jersey Future last year found the number of millennials in New Jersey are down two percent in the state in a period when they were up seven percent nationally, according to NJ101.5.
And the study released Monday found that a larger percentage of millennials who stay in New Jersey aren't living on their own—they are continuing to live with parents or relatives, a number that has been climbing for the past decade.
The report did find that millennials are having a tough time finding affordable housing and good-paying jobs, NJBiz reports. Some have attributed those conditions to the state's high-taxes and numerous regulations that they say make living here expensive and stifle economic growth.
Young people are also dealing with growing student debt, as New Jersey's spending on higher education has lagged.
New Jersey Policy Perspectives says the state should try to keep young residents here by providing more state aid to public universities, boosting the minimum wage to $15 an hour and finding ways to make housing more affordable.
While the group says that the number of millennials moving into the state equals that of those moving out, the Bloustein School has also found in the past that the state is leader in the U.S. for net outmigration, with more than a quarter million more people leaving the Garden State between 2010 and 2015 than moved in. That places New Jersey third, behind New York and Illinois.
An annual study conducted by United Van Lines found that in recent years New Jersey has consistently ranked at the top of the list of losses to outmigration. But that study found that 30 percent of those moving were doing so when they retired, with experts saying older residents are fleeing to escape high property taxes and housing costs and to find warmer weather.
Quote of the Day: "It's a very high cost of living state. Cost of housing is very high. That's who we are." — Cliff Zukin, a professor at Rutgers University's Bloustein School of Planning and Public Policy.
Here's the top NJ prosecutor leading the fight against Trump, one lawsuit at a time
As a federal prosecutor, Gurbir Grewal hunted cybercriminals who plundered private data from companies like 7-Eleven, JCPenney, Dow Jones and other "corporate victims."
The Record Read more
Murphy's AG vows to go after crooked cops and politicians with new corruption unit
New Jersey's top prosecutor is creating a semi-autonomous team in his office to target a wide swath of government wrongdoing, from bribe-pocketing public officials to abusive police officers and wrongful convictions.
NJ.com Read more
Sharp Divisions Over Nuclear, Natural Gas in State's New Energy Plan
If New Jersey is going to achieve a 100 percent clean-energy future, it must stop investing in fossil-fuel infrastructure projects, according to environmentalists and other advocates.
NJSpotlight Read more
Moran: Outrageous: NJ's money could subsidize nukes in PA
For Pennsylvania residents, the nuclear power subsidy rushed through our Legislature earlier this year is a true gift.
NJ.com Read more
Sandy damage among possible factors in latest NJ Transit incidents
Amtrak is investigating whether damage caused by Superstorm Sandy may have been a factor in two dramatic incidents inside the Hudson River train tunnels over the weekend, a railroad spokeswoman said, raising new concerns the century-old tubes could be falling apart at a startling pace.
Politico Read more
Where did the metal pole come from that punctured an NJ Transit train?
Where did the metal pole come from that punched through an NJ Transit train traveling through the century plus old Hudson River rail tunnels to New York on Friday night?
NJ.com Read more
Port Authority to feds: Let's get started on tunnel
The Port Authority of New York and New Jersey made its case Monday for a federal commitment to funding its share of the $12.7 billion Hudson Tunnel Project.
NJBiz Read more
Poll suggests crucial House races are extremely competitive
A national poll that included two hotly contested New Jersey congressional districts found that Democratic efforts to wrest control of the House of Representatives from the Republicans have a chance. But the sampling of eight bellwether districts around the country by the Monmouth University Poll suggests a tight overall race nationwide.
ROI-NJ Read more
MacArthur not afraid of backlash over attacks on Kim's record
Rep. Tom MacArthur isn't at all concerned about his attacks on Andy Kim's record backfiring after a fact check by the Washington Post sided with the congressman's claims that Kim overstated his role in President George Bush's administration when he called himself a "national security officer" in a recently-aired TV ad.
New Jersey Globe Read more
MacArthur: Legalized marijuana would be a 'terrible mistake'
While some of New Jersey's congressional delegates support state Democrats' plans to legalize recreational marijuana, Rep. Tom MacArthur thinks it would be a potentially-lethal mistake.
New Jersey Globe Read more
Fires and Active Shooters: There's An App for That at Bergen School
There's an added layer of protection for a worst-case scenario at Bergen County Technical Schools.
New for this year, courtesy of the Sheriff's Office, is an app that helps emergency responders work on the same page in the event of a fire or an active shooter.
NJ101.5 Read more
Two-year schools giving pilot program applications the 'old college try'
Don Borden, Camden County College's president, finds evidence of local financial struggles right outside his school's Blackwood campus.
ROI-NJ Read more
NJ's Missing Apprentices: State Urged to Do More to Increase Their Number
A leading social-justice organization is calling on the state to create more apprenticeship opportunities for New Jersey students and adults, arguing such programs would address wide income disparities faced by women and minorities while also boosting the overall state economy.
NJSpotlight Read more
Booker insists he broke 'sham' Senate rules in releasing Kavanaugh documents
New Jersey Sen. Cory Booker wants people to know he broke Senate rules when he released documents last week on Supreme Court nominee Brett Kavanaugh that were deemed only for members of the Judiciary Committee.
Politico Read more
Booker again rails against Trump's Supreme Court pick, this time in N.J.
Fresh off his headline-grabbing — and controversial — turn in last week's hearings on U.S. Supreme Court nominee Brett Kavanaugh, U.S. Sen. Cory Booker visited New Jersey on Monday to continue railing against President Donald Trump's pick.
NJ.com Read more
Home Flipping Down, But Not in NJ
Home "flipping" — buying and selling a dwelling quickly after renovations for a profit — is slowing in most parts of the country. But flipping activity in New Jersey is still going strong.
NJ101.5 Read more
A stunning Ground Zero artifact sits in Keansburg garage as 9/11 memorial seeks funding
In Paul Kennedy's garage, nestled under a tarp and surrounded by bicycles, luggage and a New York Mets flag, sits a priceless, heartbreaking reminder of the most tragic day in American history.
Asbury Park Press Read more
Montclair High School to close for stair examination following collapse
Montclair High School will be closed Tuesday to examine the building's staircases after one collapsed last week.
The Record Read more
Paterson prepared to do battle over enforcement of 200-day suspension of bar's license
It has become common practice for Paterson bars and liquor stores to work out deals under which they pay fines to avoid being forced to shut down temporarily over violations of city Alcoholic Beverage Control laws.
Paterson Press Read more
Delay sought again for controversial billboard proposal on Camden waterfront
A South Jersey company that wants to erect a billboard at the base of the Ben Franklin Bridge in Camden has again requested a delay on a hearing on the controversial proposal.
Inquirer Read more
Bergmann: Why the severance, gag for resigning manager?
For those who think the dysfunction in Lakewood is confined to the school board, they're sorely mistaken. The latest case in point: The decision by the Township Committee to pay $325,000 to Township Manager Thomas Henshaw, who abruptly resigned last week under mysterious circumstances, to go away and to stay silent about the reasons for his departure.
Asbury Park Press Read more
Editorial: Evolving referendum needs more clarity
The more state officials play around with a November referendum to borrow money for school projects, the worse it looks.
Asbury Park Press Read more