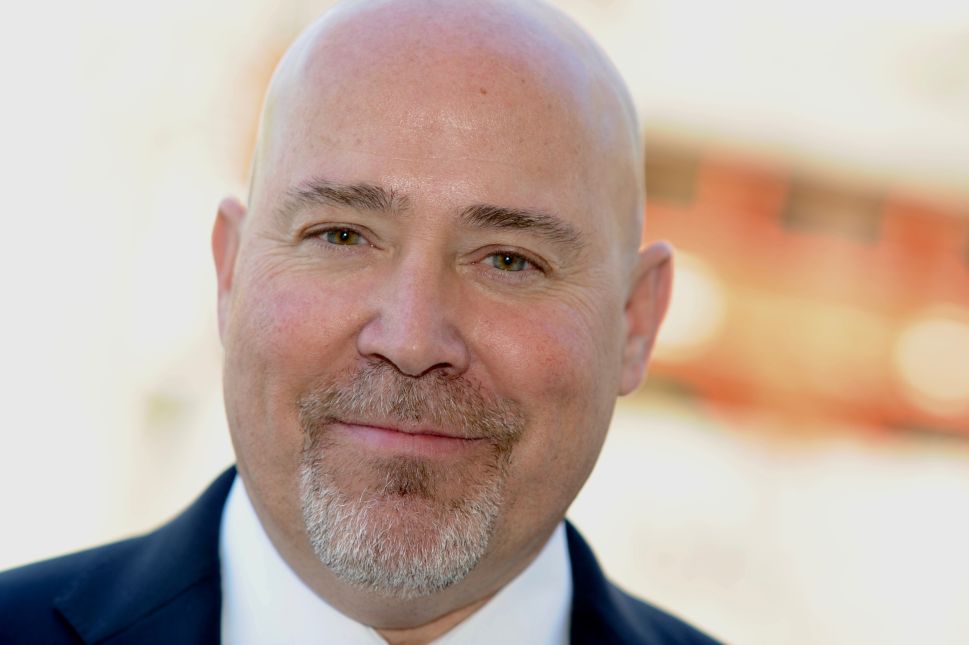 Data from the Internal Revenue Service for the 2016 tax year shows the average taxpayer in just about every county in New Jersey will lose part of their federal deduction for state and local taxes.
That's what NJ.com reported as the Republicans in Congress move to make the tax cuts permanent.
In every county but Cumberland, the average deduction for state and local taxes exceeded the $10,000 cap placed on it by the Republican plan.
That includes Ocean and Burlington counties, which are represented by GOP Rep. Tom MacArthur, the only state lawmaker to support the plan. In Burlington County, the average deduction was $14,153, in Ocean it was $11,631, according to the NJ.com report.
MacArthur has said that other breaks in the tax plan offset the loss of the deduction. The NJ.com report notes that more than 60 percent of Garden State residents will see a tax cut, while more than 1 in 10 will pay more taxes. MacArthur is being challenged this November by Democrat Andy Kim.
Republicans in Congress targeted New Jersey and other high-tax states that tend to support Democrats, the NJ.com piece notes. That's even though those states send more in taxes to Washington than they receive in governmental services, the report notes.
Quote of the Day: "In their own words, Republicans wanted to maliciously bring pain to New Jersey—and they succeeded." – U.S. Rep Bill Pascrell Jr., on the Republican tax plan's placing a cap on deductions for state and local taxes.
Cory Booker will headline Iowa Democratic dinner that often draws presidential candidates
Sen. Cory Booker will headline a Democratic dinner in Iowa next month that often draws presidential candidates, another sign – following his dramatic defiance of GOP-imposed confidentiality rules at Supreme Court nominee Brett Kavanaugh's confirmation hearings this week – that New Jersey's first African American senator is preparing for a 2020 run.
The Record Read more
Analysis: What Cory Booker's 'Spartacus' moment at the Kavanaugh hearing accomplished
Supreme Court nominee Brett Kavanaugh's contribution to a 2002 email chain with the subject line "racial profiling" was no smoking gun.
The Record Read more
Here's more proof, thanks to the IRS, of how Trump tax law slammed N.J.
The average taxpayer in 20 of New Jersey's 21 counties will lose part of the federal deduction for state and local taxes under the Republican tax law.
NJ.com Read more
Murphy Says NJ Health Insurance Rates About to Drop
New Jersey's individual health insurance market will see rates go down by an average of 9.3 percent next year, Gov. Phil Murphy said Friday.
NJ101.5 Read more
NJ marijuana legalization: Why are NJ cops arresting fewer kids, more boomers?
While New Jersey broke a record for marijuana arrests in 2016, one group was an exception to the rule. And it's nothing new.
The Record Read more
Hugin: No president is always right or always wrong
Former drug company CEO Bob Hugin says that campaign literature touting support for President Donald Trump doesn't mean he'll be an automatic Trump vote if he wins his race for the United States Senate.
New Jersey Globe Read more
Mikie Sherrill, Gabrielle Giffords event highlights gun rights in campaigns
Two days after welcoming Joe Biden for a campaign rally in Montclair, Democratic candidate Mikie Sherrill on Friday received the full-throated support of prominent gun-control activists in her bid to represent New Jersey's 11th Congressional District.
The Record Read more
A pole came through the ceiling of an NJ Transit train. 'We were really scared,' witness says
An NJ Transit train was hit by a metal bracket Friday night and another struck unknown metal objects causing train delays Saturday morning.
NJ.com Read more
NJ's Top Court Censures Judge Who Told Cop 'I'm a F'ing Judge'
The state Supreme Court on Friday censured a municipal court judge over his conduct during a 2016 traffic stop where he was accused of drunken driving.
NJ101.5 Read more
Teacher-student texting grows, but so does concern about the trend
More educators are using text messages to communicate with students, recognizing that texts can be the quickest and most effective way to distribute information about class assignments, schedule changes and exams.
The Record Read more
NJIT offers to host displaced Saudi students after diplomatic dispute with Canada
The New Jersey Institute of Technology is hanging out the welcome sign for Saudi Arabian students who are being displaced from Canada after a diplomatic dispute, school officials announced this week.
The Record Read more
How high can they go? Raising roads to outrun rising waters
The new Stockton University Atlantic City campus and South Jersey Gas headquarters, which are expected to revitalize the resort with thousands of new students and workers, sit at the foot of one of the most frequently flooded roads in Atlantic County.
Press of Atlantic City Read more
State Sen. Vin Gopal to Ocean County Democrats: Focus on municipal races, not on freeholder contest
A state senator from Monmouth County does not want any amount of a $10,000 contribution he made to the Ocean County Democratic Party to be used in support of their candidates for countywide office.
Asbury Park Press Read more
Mayor's been in office since 1990, but now his whole council's being challenged
All seven members of the Clifton City Council, including longtime Mayor James Anzaldi, are running for re-election in November.
NJ.com Read more
Coleman:10 things we need to do to fix U.S. prison problem
On Aug. 21, prisoners across the country began a three-week strike to draw attention to the deplorable conditions that exist in many of the over 7,500 prisons and jails in the United States. By the time it ends, it may prove to be the largest prison strike in American history.
NJ.com Read more
Mulshine: The gas-tax hike: Don't like high prices? Pump it yourself
I yield to no one in my criticism of the fiscal policies of Gov. Phil Murphy.
But when it comes to this looming 4.3-cent hike in the gas tax, you can't blame the governor.
NJ.com Read more
Editorial: Move forward on settling school segregation suit
In a positive, hopeful sign, last week The Record and NorthJersey.com reported that the Murphy administration had agreed to begin negotiations toward a possible settlement in a segregation lawsuit that's been brought against the state involving New Jersey's public schools.
The Record Read more