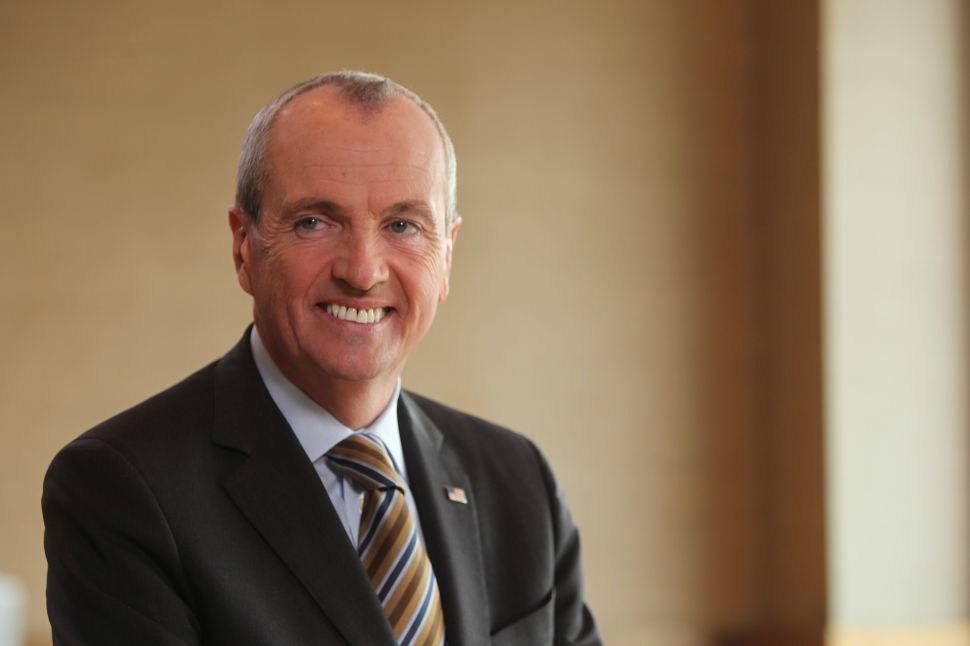 The Murphy administration says a health care deal it has reached with the state's public workers' unions will save about $500 million over two years.
The deal steers union members and retirees to in-network doctors and generic drugs, according to a report by The Record. Those are the same cost-cutting measures that have been employed by private sector employees for years.
The plan represents about 15 percent of the $3.4 billion New Jersey paid this year for 800,000 retirees and active workers, according to reports. The changes were approved by a joint union-management panel in Trenton on Monday morning, the Record reported.
Murphy touted the deal as an example of how his approach to dealing with unions is paying off for taxpayers. Critics have charged that Murphy, who was elected with the support of the state's powerful unions, is too close to them to achieve the kind of savings the financially troubled state needs to get its fiscal house in order.
Quote of the Day: "We're not changing graduation. All we're asking is to reduce the number of assessments, and that's what we hear from the field." — New Jersey Education Commissioner Lamont Repollet, on efforts to scale back PARCC testing.
Murphy: NJ taxpayers will save millions with changes to public workers' health benefits
The Murphy administration is expecting to save nearly $500 million in the next two years by steering employees and retirees to in-network doctors and generic drugs, the result of a pact between the Democratic governor and unions.
The Record Read more
Drop controversial state PARCC tests for public schools? Not so fast, NJ lawmakers say
Gov. Phil Murphy's plan to cut back state testing is getting push-back from members of the state Legislature, who bombarded education officials with questions Monday about what the change would mean for New Jersey schools.
The Record Read more
Currie calls anti-Kim mailer racist
A direct mail piece targeting Democratic congressional candidate Andy Kim is being called blatantly racist by Democratic State Chairman John Currie.
New Jersey Globe Read more
NJ Transit: Murphy could sign bill to fix agency this fall, lawmakers say
State lawmakers met Monday with the leadership of NJ Transit and projected that a bill to bring changes to how the agency is run would be on Gov. Phil Murphy's desk this fall.
The Record Read more
Murphy administration hires former council member who served prison time for bribery
A former Passaic City Council member who served time in prison for taking bribes has been hired by Gov. Phil Murphy's administration as a special assistant in the Department of Education's Office of Civic and Social Engagement, a spokesman for the agency confirmed Monday.
Politico Read more
Can N.J. labor unions survive major blow from Supreme Court?
New Jersey labor leaders say membership in their unions remains strong and they haven't seen a big fallout from a U.S. Supreme Court decision that handed public-sector unions a major loss by declaring they could not collect fees from employees who choose to not join.
NJ.com Read more
Dem, GOP legislators split on Kavanaugh along party lines
New Jersey legislators are somewhat split – largely along party lines – on how serious they believe the sexual assault allegations against U.S. Supreme Court nominee Brett Kavanaugh are.
New Jersey Globe Read more
Oyster Creek shut down: Lacey nuclear power plant, oldest in US, closed after 49 years
After over 49 years, the nuclear reactor at the Oyster Creek Generating Station was powered down on Monday, the final day in the life of the country's oldest commercial nuclear power plant.
Asbury Park Press Read more
Lawmakers to re-post aviation bill for Atlantic City airport
South Jersey lawmakers are preparing to re-post a bill to establish tax incentives around the Atlantic City International Airport.
Press of Atlantic City Read more
N.J. may now ban smoking on boardwalks, too. And a lot of other places.
New Jersey could soon add boardwalks — and other outdoor public places — to the list of places where you can't legally light up.
NJ.com Read more
Mahwah and NJ Attorney General's office settle eruv, parks discrimination lawsuit
Mahwah has agreed to repeal two ordinances called "discriminatory" against Orthodox Jews to settle a civil lawsuit filed by the New Jersey Attorney General's Office last October.
The Record Read more
'Rep. Chris Smith owes an apology,' after anti-gay adoption comments, N.J. teen says
The Colts Neck Township High School senior who asked Rep. Chris Smith about gay adoptions isn't backing down — even as the 19-term Congressman, who is up for re-election, says his answer was twisted in a story by the LGBTQ publication the Washington Blade last week.
NJ.com Read more
Clifton-Kennedy football game postponed due to racist taunt, Paterson superintendent says
Days after a Clifton-Kennedy football game was postponed due to insults flung between the two teams, Paterson's superintendent revealed that the conflict stemmed from a racist post against the Paterson school.
The Record Read more
He was stopped by cops for not having a bell on his bike. Then he was arrested.
A video posted on social media of a man on a bicycle stopped by police in a Jersey Shore town for not having a bell on his bike is drawing criticism from bystanders and online commenters.
NJ.com Read more