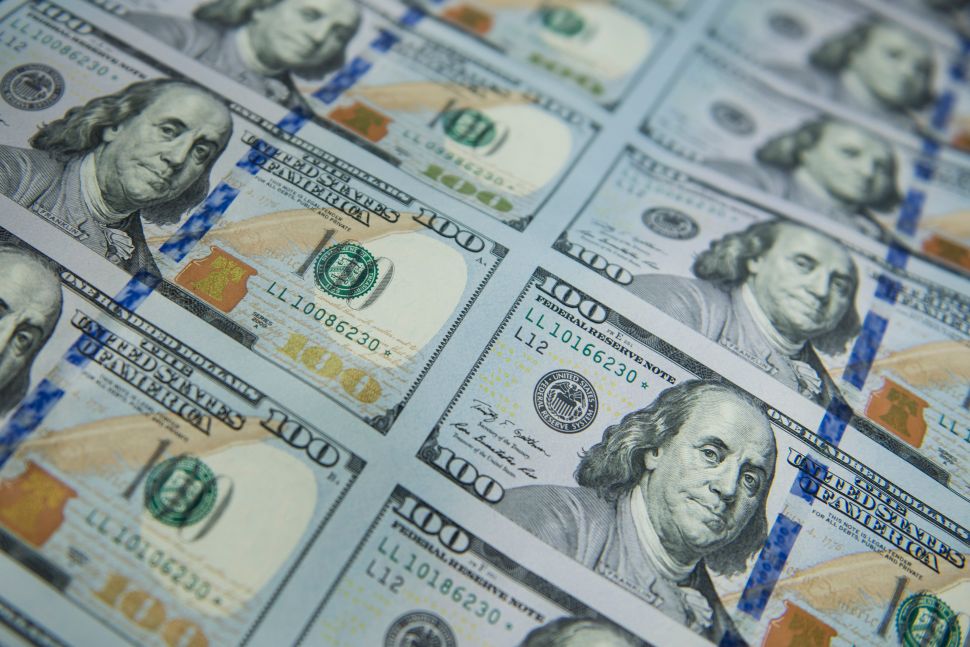 The case of a couple who raised about $400,000 for a homeless veteran in a viral campaign on GoFundMe and now say the money is all gone is prompting state authorities to look at the websites and such charitable efforts.
The Record reports that the Attorney General's Office has said it will "review its practices" for such websites.The office has never prosecuted a case based on violations of charitable law arising out of such online campaigns, according to the story.
Any charitable campaign in New Jersey must follow state laws, the story said. However, crowdfunding is new "and raises novel questions," the spokeswoman told the news site.
Burlington County authorities are apparently investigating Mark D'Amico and Katelyn McClure, who started a GoFundMe campaign to raise funds for Johnny Bobbitt, a homeless veteran who used his last $20 to help McClure when her vehicle ran out of gas. Bobbitt, however, said he only got about $75,000 of the cash and sued to get the rest. While the couple initially said Bobbitt had received about $200,000 of the cash, when a judge ordered that they turn over what was left, their attorney said all the money was gone.
GoFundMe has said it will make sure Bobbitt gets the amount raised for him, no matter what happened to the funds.
Quote of the Day: "It's a single-digit race. I think, nationally, the Democrats are trying to bail him out." — Doug Steinhardt, chairman of the New Jersey Republican State Committee, on national Democrats helping Sen. Robert Menendez in a race that has turned out to be more competitive than expected.
Johnny Bobbitt's homeless GoFundMe story has New Jersey AG questioning online fundraising
New Jersey authorities are taking a closer look at websites that allow strangers to dig into their pockets for causes such as replacing a stolen wheelchair for a quadriplegic Idaho man and expanding an animal-rescue operation in Salem County after an apparent scam involving a New Jersey couple and a homeless Philadelphia man.
The Record Read more
Push to extend Trump law cutting your property tax break could slam N.J. Republicans
House Republicans want to permanently shrink your property tax break, and that could make it it even harder for GOP congressional candidates running uphill in New Jersey's midterm elections.
NJ.com Read more
Moran: This ex-GOP gov. wants Dems to win Congress, rescue moderates from Trump
If you want fresh evidence that Donald Trump has turned American politics upside down, here it is: Former Gov. Christie Whitman, a lifelong Republican, is so appalled by him that she wants Democrats to take over the House.
NJ.com Read more
Robert Menendez's political fight for survival
It wasn't supposed to be like this for Sen. Robert Menendez.
Though the New Jersey Democrat is still favored to defeat Republican Bob Hugin in November, Menendez is being forced to fight to keep his seat. Hugin's relentless negative ad campaign and deep pockets, combined with Menendez's unpopularity among New Jersey voters, are making the race closer than most anticipated.
Politico Read more
Dollar Signs and Smiles All Around After First Three Months of Sports Betting in NJ
Legalized sports betting is only a few months old in New Jersey, but it appears to be off to a very strong start.
NJSpotlight Read more
Officials Defend Pace of Coastal Back Bays Study as Residents Fend Off Floods
Andrea Petinga never had flooding on her property in Atlantic City until Hurricane Sandy, but now it happens twice a month when there's a full moon or a new moon, and she's sick of it.
NJSpotlight Read more
In Camden, CEO's comments bring workforce issues to forefront
Local leaders in Camden were infuriated by comments from Holtec CEO Krishna "Kris" Singh, who — in an article published on ROI-NJ.com on Wednesday — implied some area workers don't last long at the manufacturer because they do not have a strong work ethic.
ROI-NJ Read more
Lawmakers seek to boost state's failing malls, office parks
State legislators want to tweak one of New Jersey's oldest redevelopment laws to give a shot in the arm to vacant and underused malls and corporate office parks.
NJBiz Read more
Court: Morris County man can't sue over police kick without officer ID
A man kicked in the face by police during a 2010 traffic stop can't sue for excessive force without identifying which officer kicked him, but he can seek to prove his rights were violated by a cover-up after the fact, a federal appeals court has ruled.
The Record Read more
NJ Transit Cop in Atlantic City Says the System Wasn't Working, So He Changed It
Once a month at the NJ Transit bus terminal, locals who've been running from the law have a chance to get their warrants recalled temporarily and, in the process, access the services they may need to get themselves back on their feet and out of a miserable cycle of offenses, fines and excuses.
NJ01.5 Read more
'We don't need your mind altered to have fun.' 4th N.J. county opposes legal weed.
A divided Sussex County freeholder board approved a non-binding resolution opposing the legalization of recreational marijuana in New Jersey.
NJ.com Read more
Ventnor officials deny rumor of needle exchange program
City officials have dismissed claims made online that the now vacant Wawa on Dorset Avenue would house a needle-exchange program.
The Current Read more
Phil Murphy says the darndest (and corniest) things. Here are our favorite Murphyisms.
Gov. Phil Murphy often comes across less like a cold, calculating politician than a dad making jokes to impress your friends on prom night.
NJ.com Read more
Cory Booker's take from his book deal hits a really big number
U.S. Sen. Cory Booker's book royalties have hit a pretty lofty milestone.
NJ.com Read more
Rockaway Twp. leaders fail to tamp things down at late Friday meeting
Emotions have been running high at Township Council meetings for months and holding its latest meeting at 10:30 on a Friday night did nothing to tamp things down.
The Record Read more
Clifford Goldman dies, Brendan Byrne's state treasurer was 75
Former New Jersey State Treasurer Clifford A. Goldman, a respected public finance expert whose ability to identify weaknesses in the 1977 tax plan proposed by the Republican candidate for governor played a critical role in the re-election of Gov. Brendan Byrne, died this morning at his home in Ewing. He was 75.
New Jersey Globe Read more
Time to drain N.J. swamp again: Editorial
Remember the days when corrupt public officials fell like dominoes under the gimlet eye of then-U.S. Attorney Chris Christie? In the early half of the 2000s, dozens of public officials and politically connected individuals were snared in Christie's net. Later that decade, sting operations produced 29 more arrests of public figures as well as five Orthodox rabbis.
Asbury Park Press Read more
O'Scanlon: Dems and GOP legislators must unite on pension, benefits reform
The battle lines over New Jersey's fiscal future are drawn. And they could tear apart the Democratic Party. Here's why Republicans need to help Democrat leaders keep it together.
NJ.com Read more
Editorial: We're running out of warnings. Build Gateway
Most rail experts believe that when a giant metal beam smashes through the roof of a commuter train traveling through a decrepit 108-year-old tunnel that needs daily repair, it reflects an exigent need to build a new tunnel.
NJ.com Read more