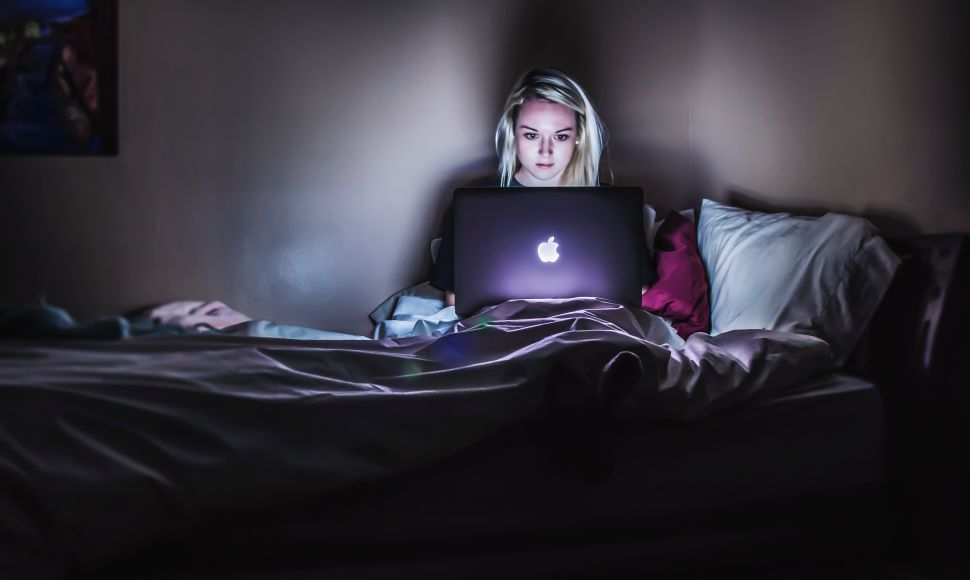 In July, Nintendo of America filed a copyright infringement lawsuit against Jacob Mathias and Mathias Designs seeking damages in the tens of millions for the publishing of thousands of classic Nintendo video game programs on a website called LoveROMS.com. The suit calls for $2,000,000 in damages for copyright infringement and another $150,000 for each "Nintendo copyrighted work." All in, it is estimated that the claimed damages surpass $100 million.
Subscribe to Observer's Business Newsletter
Several sites that host video game ROMs immediately took their libraries offline, and gaming enthusiasts panicked. Was this the end of classic gaming emulation? Was the video game industry about to go after software pirates once and for all? Were new precedents about to be established?
Hardly. It will continue. Here's why.
ROMs, the digital programs that make up classic video games, are popular among gamers and software pirates. They allow gamers to play actual clones of some of their favorite games, either from old arcade cabinets or home consoles, like the Nintendo Entertainment System (NES). Because they cannot be played on their own—they require another program to make them work, so individual ROMs are not technically illegal to possess—they've been somewhat shielded from copyright issues, and given their relative niche nature, large companies like Nintendo have generally looked the other way.
But with Nintendo making good money on re-issues of its classic home gaming consoles (the company has sold 3.6 million NES Classic Edition consoles at $59 each since 2016), it seems the Kyoto-based company wants to stem the flow of illegal copies of games, like Super Mario World and Zelda, that help its own retro products sell so well.
So will a piracy crackdown work? Again, hardly.
To be fair to Nintendo, EmuParadise, a large ROM host, removed its library of Nintendo ROMs after the Nintendo suit (it has kept its non-Nintendo ROMs online). But a Google search reveals dozens of sites still hosting the games. In fact, the second-most popular site when searching for "Nintendo Entertainment System ROMs" states that its most popular ROM, Super Mario Bros, has been downloaded 766,525 times.
ROM sites are hosted internationally, meaning they're scattered throughout the world on servers that are hard or impossible to track down. This helps them circumvent the legal jurisdiction of Nintendo's lawyers. As they avoid litigation, they cash in on page views and display ads. Others appear to host the ROMs as a service for the pirate community. Meanwhile, the programs that run the ROMs, while useless on their own without the game programs, have been ruled legal because, on their own, they don't do anything nefarious.
In order to play, say, Super Mario Bros. on your computer, you'd have to traverse several challenges:
Find the ROM; 

Find and download an emulator capable of running the ROM; 

Install the emulator; 

Load the ROM into the emulator.
Each of these steps isn't easy. As seen with the Nintendo case, the ROMs move from site to site as they're chased by copyright lawsuits. The emulators are open-source programs found on source-sharing communities like GitHub, and they often require complex installation procedures to bypass normal operating system security barriers. And, finally, the ROMs don't just open up in the emulator like a document in Microsoft Office. Some need to be placed in specific folders; others need to be broken apart into individual elements that the emulator can use.
It's not easy.
But the challenge is exactly why piracy persists: it's not easy. Sure, there are a few low-hanging fruits to be harvested. The most-popular movies can be found on dubious sites that are just as likely to give you a computer virus as they are the actual movie file. And if you do get that movie file, there's a decent chance you'll get a cease-and-desist letter from your internet service provider (yes, that happens).
Piracy—the kind that results in valuable digital booty—is a challenging series of hoops to be jumped through mixed in with a dash of technical know-how. The end result isn't just a new movie to watch or a game to play: it's a way to digitally stick it to the man in a manner that the man can't trace. It's a personal accomplishment. It's doing something because you can.
I should know. I was a teenage pirate.
With a little scrounging and a complex deal with my father, I was one of the lucky kids to score an Apple //e in 1983. The deal I made with my father—aside from six month of lawn mowing—included a stipulation that the computer wouldn't cost any more than its initial $2,000. In other words, there would be no added costs for hardware or accessories. I would never ask Dad for computer cash again.
But I had a plan. The computer I put together consisted of two disk drives, a 300-baud modem and 250 blank floppy disks. It was a piracy supermachine: the two disk drives allowed me to copy software from disk to disk; the modem connected me to hundreds of bulletin board systems (BBS) that connected me with other pirates, and the disks housed thousands of games and programs.
It was a bustling time for software piracy, a time when we first realized that digital information, unlike cassette tapes of our favorite music, didn't degrade in quality when copies of copies were made. These weren't Xerox copies: They were exact clones of code.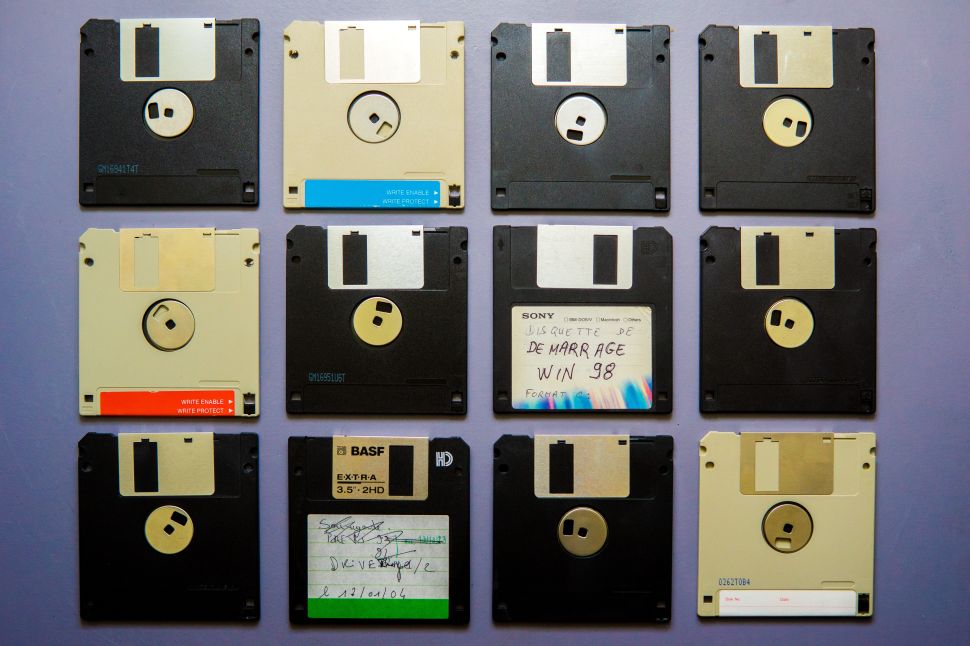 We thrived. Kids like me had massive diskette collections (mostly games peppered with some "productivity" software to keep the parents somewhat in the dark), while BBS users who went by aliases like "The Freeze" cracked software copy protection before publishers had a chance to get their titles on shelves. At the same time, legions of pirates like myself would meet up in after-school "computer clubs" to copy games, while our parents thought we were learning to become future software engineers (they weren't wrong in many cases). We operated atop a basic economy: exchange a program or game of equal or better value with another pirate. If you showed up without software to barter (either online or in-person at meetups), you were labeled a "leech" and barred from participation. This didn't just encourage equal exchange, it was a way of assuring that burgeoning pirates took part in the acquisition process itself. Once you're complicit, in other words, you're not going to say anything.
Piracy has gone through many iterations and manifestations since 1983. As storage media changed from diskettes to CD-ROMs to hard drives to cloud storage, pirates found ways to mirror the original disks and trick game consoles into not verifying the veracity of the media.
Early versions of CD-based game console piracy involved using "swap disks" in which pirates would start up their PlayStations and Xboxes with a boot disk and swap it to the copied game at a precise moment. As gaming companies moved copy protection into the hardware space, wiley pirates developed microchips that would bypass disk verification and allow players to spin copies of games that they burnt in their computers' Blu-ray drives.
In other words, there are ways. There always have been ways. And pirates will always find the best way. They always have. Yes, they are stealing. Yes, it is illegal in just about every court. But just like the buccaneers of the seas, there's something romantic about them as they navigate legal and technical waters, one or two nautical miles ahead of the world's largest corporations. Whether they're heroes or villains is in the eye of the publisher, the law or the kid who just scored the latest game.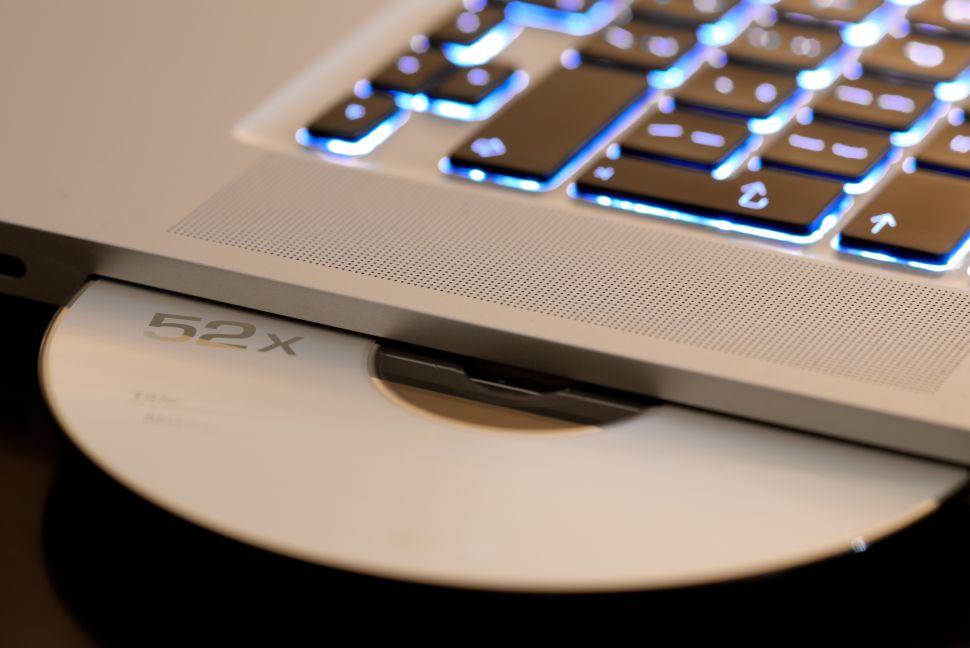 While piracy is difficult, it's still widespread, and publishers will continue to do what they can to curb what is, at the end of the day, theft of their products into which they've invested millions. Metrics firm Tru Optik estimated in 2014 that game piracy resulted in $74 billion in lost revenue. Others argue that piracy is actually good for publishers—games that get pirated the most tend to be the most popular and, as they are circulate amongst gamers, some argue that eventually the better ones are ultimately purchased.
In an interview with Forbes in 2012, CD Projekt Red (makers of 2015 smash hit The Witcher 3: Wild Hunt) CEO Marcin Iwinski made it clear that he sees piracy as a marketing vehicle.
"If [pirates] like the game and they start investing the time, some of them will go and buy it," he said.
But not all pirates are innocent consumers just looking to play the latest game. Software counterfeiting operations are a growing threat to publishers. In December of 2008, 11 individuals were imprisoned for running a 36-country piracy ring, in which they distributed fake versions of Microsoft software valued at over $2 billion. While it's likely not worth it for publishers to go after individual actors, it's likely we'll see more piracy rings become nefarious crime operations—the money is just too good.