It looks like Prince Charles is taking a cue from his mother when it comes to birthday celebrations this year. The Prince of Wales is turning 70 on November 14, but he's marking the occasion with more than just one fête. Instead, he's being thrown multiple parties in honor of his big day. Since this is such a milestone birthday for the next in line for the British throne, it appears that many a shindig is necessary.
Prince Charles is even outdoing Queen Elizabeth this year, though the monarch always gets at least two birthdays—she celebrates her birthday on both the actual day of her birth (April 21) as well as a later date in June, the Trooping of the Colour, because #royalty, and also because of the United Kingdom's notoriously fickle weather.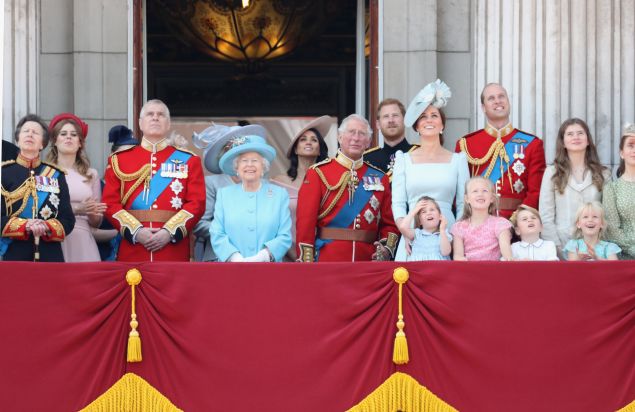 For the big 7-0, Prince Charles is getting thrice the fun, including a gala concert that the Duchess of Cornwall is helping to organize in the Prince of Wales' honor, on October 25. The night will honor Princes Charles' commitment and patronage of the arts over the years, according to Vanity Fair, and the invites for the exclusive celebration already went out. The packed evening program includes music, opera, ballet and Shakespearean drama—just your average get together!
Alas, two very important guests will be missing out, as Prince Harry and Meghan Markle will be absent from the festivities. At least they have a good excuse, though, as the Duke and Duchess of Sussex won't be anywhere near London at the time—they're going to be right in the middle of their royal tour of Australia, and on that specific date, will have stops in both Nadi, Fiji and Nuku'alofa, Tonga.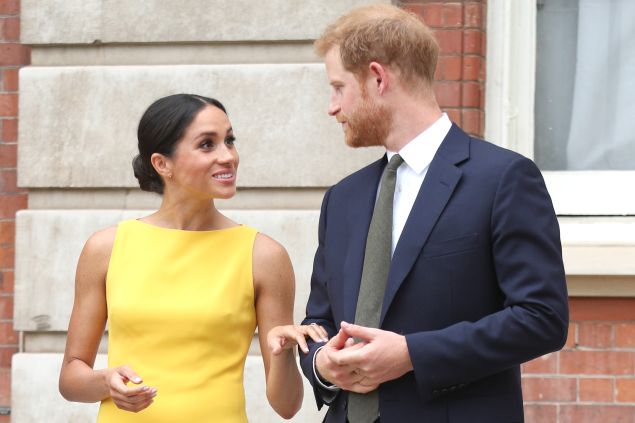 Even though the redheaded prince and his former blogger wife won't be attending the gala concert, they were present at the first of Prince Charles' birthday bashes, a garden party hosted by Queen Elizabeth that took place in May, approximately six months before the future King of England's actual birth date. It was the Duke and Duchess of Sussex's first appearance as a married couple, and they even delayed their honeymoon in order to attend the 6,000-person party, so at least they get extra points for that—plus, Prince Harry gave a speech.
The Duke and Duchess of Cambridge were absent from those festivities, as Prince William was speaking at a tribute to the Manchester Arena, while Kate Middleton was still on maternity leave.
But it looks like the entire royal crew will be around for Prince Charles' true birthday, when Queen Elizabeth is hosting yet another gathering in her son's honor, in the State Rooms at Buckingham Palace on November 14.
He'll also be honored at a London Palladium gala, called "We Are Most Amused and Amazed," which the public can join in on—it's set to be broadcast on ITV. The evening will consist of a number of comics and magicians coming together to perform for the Prince of Wales' birthday, and it's more fitting than you might think. It turns out that Prince Charles is a bit of a magic enthusiast, as he was inducted in the secretive Magic Circle in 1975. Alas, Prince Harry and Meghan Markle will also miss out on this one, as it's taking place on October 22, when they're in Fraser Island, Australia.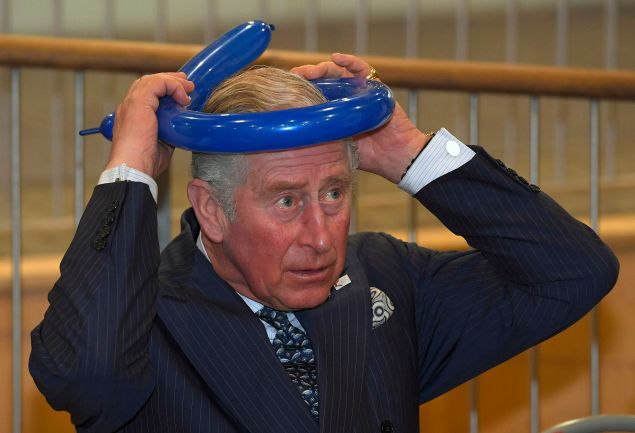 All these royal parties sound lovely and fancy and all around regal, but our real question is about the cake—here's hoping tradition allows Prince Charles a cake that is less than seven years old and hasn't already been used for various weddings and christenings.