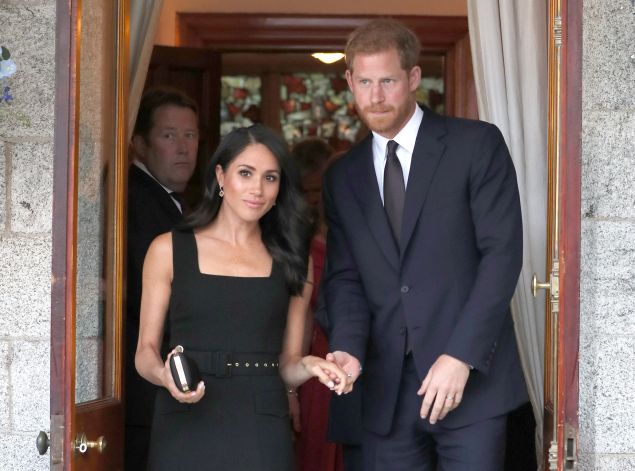 In the four months since erstwhile Hallmark actress Meghan Markle married Prince Harry, she's completed many a royal first. Markle attended Trooping the Colour, where she received a few pointers from her new husband on the balcony; had a sleepover with Queen Elizabeth on the Royal Train; and watched tennis matches at Wimbledon with Kate Middleton. Markle also traveled to Ireland on a two-day visit with Prince Harry earlier this summer. And next month, she'll have her first official overseas royal tour.
Kensington Palace announced that the Duke and Duchess of Sussex were embarking on their tour of Australia, Fiji, the Kingdom of Tonga and New Zealand back in June, but now KP has revealed the dates and locations of the couple's trip.
The tour will focus on the recovery and rehabilitation of servicemen and servicewomen through the 2018 Sydney Invictus Games—a sporting competition for wounded, sick and recovering service members and veterans that Prince Harry founded in 2014—as well as the forest conservation efforts of Queen Elizabeth's Commonwealth Canopy projects. It begins Tuesday, October 16, in Sydney, where the duo is reportedly staying in a $40 million villa overlooking the harbor. They're not staying put for long, though, as they head to Dubbo and then Melbourne before returning to the country's largest city on October 20 for the start of the games.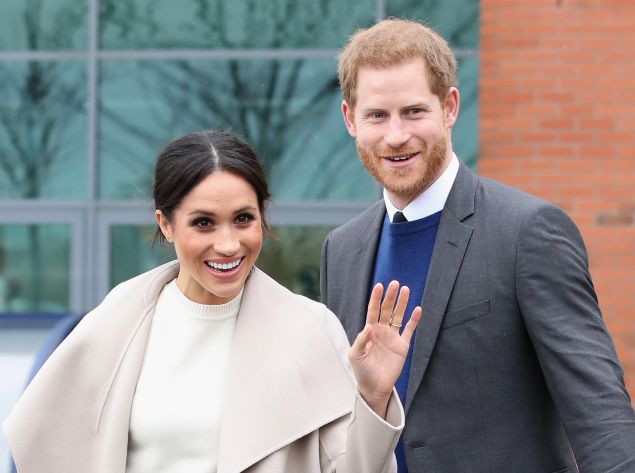 Other stops include Fraser Island, Suva and Nadi in Fiji, Auckland and Rotorua in New Zealand, and Nuku'alofa in the Kingdom of Tonga.
Specific activities haven't been announced yet, though Kensington Palace said more details will be revealed closer to the tour. However, we can look at Prince William and Kate Middleton's April 2014 Australian tour for a few clues.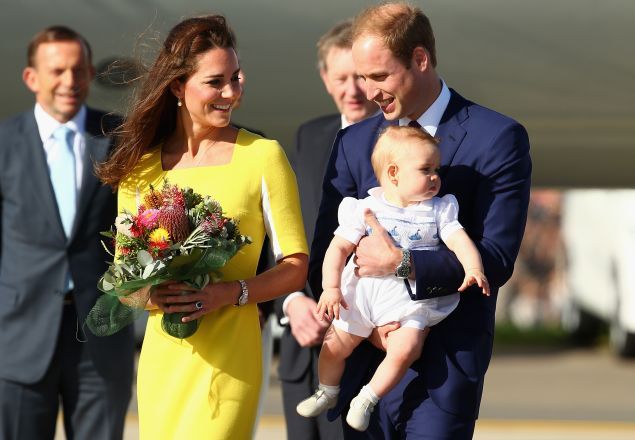 The Duke and Duchess of Cambridge's three-week journey included a special guest: the then eight-month-old Prince George, on his first official tour. Their trek coincided with Anzac Day, Australia's national day of remembrance for those who have served, suffered and died in war, and the couple attended a service in Canberra, Australia's capital, for the occasion. They also went to the Sydney Opera House and the National Portrait Gallery, and both attempted to show off their DJ skills in Adelaide. But it was Prince George who won Australia, displaying his advanced sartorial choices, which included various cardigans, embroidered rompers and Peter Pan collars.
The then family of three also visited the Taronga Zoo to open the official Prince George Bilby Exhibit, where the future King of England met a bilby named after him while wearing a chic blue ensemble that coordinated with his dad's. A trip to the zoo isn't on Harry and Markle's travel list yet, so we'll have to wait and see if we get any snaps of the redheaded prince receiving a toy bilby like his nephew did.
For the Duke and Duchess of Sussex's current itinerary, check out the schedule below.
Tuesday, October 16: Sydney, Australia
Wednesday, October 17: Dubbo, Australia
Thursday, October 18: Melbourne, Australia
Friday, October 19: Sydney, Australia
Saturday, October 20: Sydney, Australia
Sunday, October 21: Sydney, Australia
Monday, October 22: Fraser Island, Australia
Tuesday, October 23: Suva, Fiji
Wednesday, October 24: Suva, Fiji
Thursday, October 25: Nadi, Fiji and Nuku'alofa, Tonga
Friday, October 26: Nuku'alofa, Tonga and Sydney, Australia
Saturday, October 27: Sydney, Australia
Sunday, October 28: Wellington, New Zealand
Monday, October 29: Wellington and Abel Tasman, New Zealand
Tuesday, October 30: Auckland, New Zealand
Wednesday, October 31: Rotorua, New Zealand