This weekend, Prince William and Kate Middleton attended their close pal Sophie Carter's wedding, where Prince George and Princess Charlotte participated in what is maybe their millionth ceremony as page boy and bridesmaid. But two members of the royal family were missing from the nuptials: Prince Harry and Meghan Markle.
Subscribe to Observer's Lifestyle Newsletter
Despite the fact that Harry is also good friends with Carter (she's his niece's godmother), the redheaded prince and Markle instead took a secret jaunt to Amsterdam, which might have been preferable to attending yet another wedding.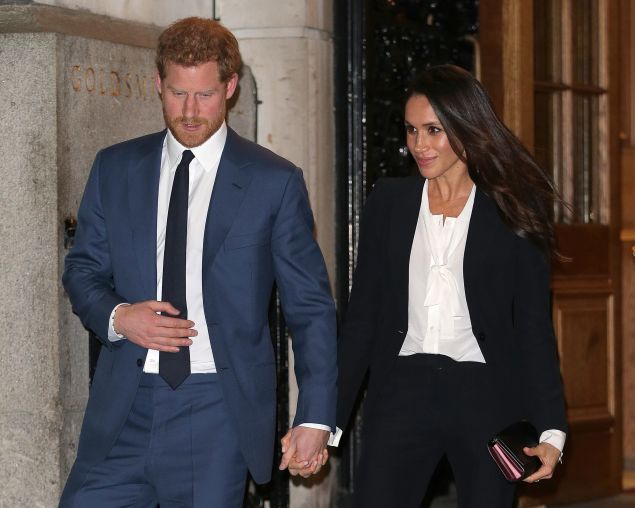 The Duke and Duchess of Sussex reportedly spent a three-day weekend in Amsterdam for the launch of the new Soho House there. Aside from celebrating the opening of the members-only club, the getaway also served as a 55th birthday party for Soho House founder Nick Jones.
The weekend included a dinner where guests including Eddie Redmayne, Stanley Tucci and Jenna Coleman dined on lobster spaghetti pasta and tiramisu, which Markle sadly couldn't post about due to her defunct Instagram account. A big Sunday brunch and Cowshed spa treatments followed. The launch also featured a tour of Amsterdam's famed Red Light District as well as a boat ride through the canals, but the royals apparently declined to participate in these activities.
The Soho House Amsterdam occupies a former shipping headquarters, the Bungehuis building, on the Singel canal. It's composed of 79 bedrooms, a rooftop with a pool, a club space, Cecconi's restaurant and Cowshed spa. It also boasts a library with a bar, a work area and a gym on the fourth floor. Markle likely took advantage of the yoga studios offered there—let's not forget that wellness photo shoot she did.
Prince Harry and Markle are big fans of Soho House. They reportedly went to the London club on their first date and had drinks in the private dining room. And before the former Suits actress and erstwhile bandage dress lover became an official royal, she held her "hen do" (also known as a bachelorette party) at Soho Farmhouse in Oxfordshire—as opposed to a wild romp in Vegas, it seems the future Duchess opted for a low-key spa weekend with pals like Priyanka Chopra. The Duke and Duchess of Sussex likely still frequent Soho Farmhouse, as they recently leased a Cotswolds home on the very same property.
By Monday, Prince Harry and Markle were back in London, where they had an official engagement at Loughborough University. The couple will be quite busy the next few weeks. They'll have a royal wedding to attend—Princess Eugenie is getting married to Jack Brooksbank on October 12—and then they'll embark on their first overseas Royal Tour together, which includes stops in Australia, Fiji and New Zealand. After that, it's on to Prince Charles' myriad 70th-birthday festivities.