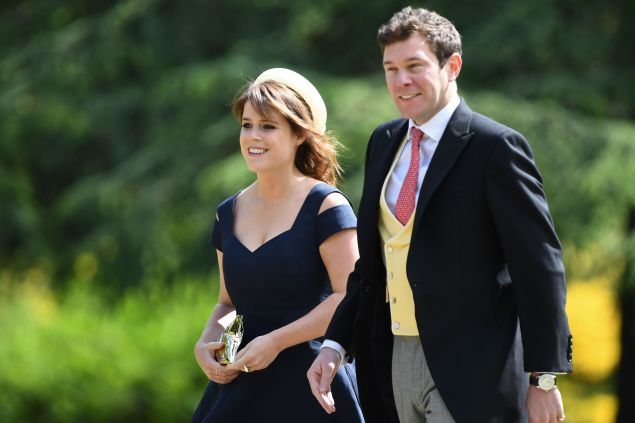 Fascinator aficionado Princess Eugenie is about to celebrate her big day, and it looks like the reigning queen of bonnets is going all out for her October 12 nuptials.
We already knew the princess and her fiancé, former nightclub manager and current Casamigos brand ambassador Jack Brooksbank, were tying the knot at St. George's Chapel, the same locale where Prince Harry and Meghan Markle got married in May, and that her father, Prince Andrew, is throwing a regal bash at Royal Lodge, his 30-room Windsor mansion (in a similar move, Prince Charles hosted an exclusive fete at Frogmore House for his youngest son).
But Princess Eugenie's wedding is going to be even bigger than her cousin's. While Prince Harry and Markle invited 600 people to St. George's Chapel, Eugenie and Brooksbank have sent out invitations to 850 people for the ceremony, according to Daily Mail, even though the chapel seats only 800. Apparently, they're just going to pull in some extra chairs.
And the princess isn't settling for a one-day event. The celebration starts with the morning service on Friday, October 12, and then Queen Elizabeth is hosting a luncheon for the couple. The 400-person black-tie reception at Royal Lodge, thrown by the Duke of York and his ex-wife, Sarah Ferguson, will take place later that evening, but that's not even the final affair.
An additional party, also at Royal Lodge, kicks off Saturday afternoon, per The Times. It's expected to be a more casual, "festival and funfair-themed" celebration, with rides, food and everything hungover royals could ever need.
So how's it all coming together? Princess Eugenie, who previously said she was using Pinterest to plan the wedding, has enlisted the services of party planner extraordinaire Peregrine Armstrong-Jones, the founder of Bentley's Entertainments, reports The Times. Armstrong-Jones, who is the half-brother of the late Princess Margaret's first husband, Antony Armstrong-Jones, is the man behind Victoria and David Beckham's ridiculously over-the-top 1999 wedding. Yes, the one in which the couple sat on custom-made thrones and the bride wore an 18-karat-gold crown, as one does.
There will be one major difference in the princess' nuptials, however. In a move that would make Leonardo DiCaprio proud, she's trying to make her entire wedding plastic-free. Perhaps she should extend an invite to Leo and whichever 20-something Victoria's Secret model he's dating next month.
Not that Princess Eugenie's guest list needs more famous faces. In attendance will be her regal family, including Prince Harry and Markle, who head off to Australia on for their first royal tour mere days later, as well as Prince William and Kate Middleton, whose children will likely to be a part of the ceremony. Hopefully Pippa Middleton will make it, as her due date is reportedly next month—in fact, the Duchess of Cambridge might have to skip out if Pippa ends up welcoming her first child then.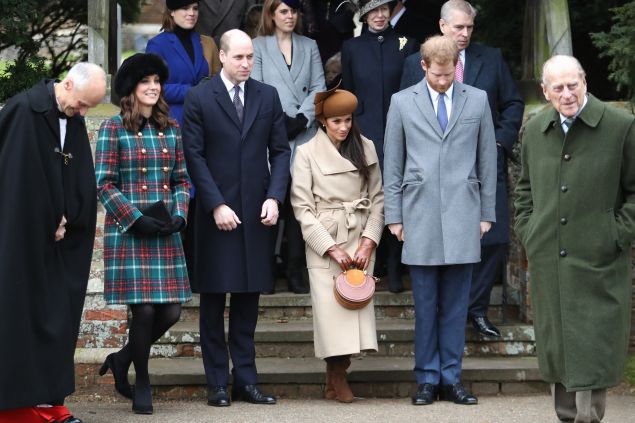 Prince Harry's exes Cressida Bonas and Chelsy Davy, who both attended his nuptials earlier this year, should be there as well, as Princess Eugenie has stayed close with both of them. Other expected guests include, fittingly, David and Victoria Beckham and George and Amal Clooney. No doubt George will be raising a tequila toast to the Casamigos brand ambassador groom.