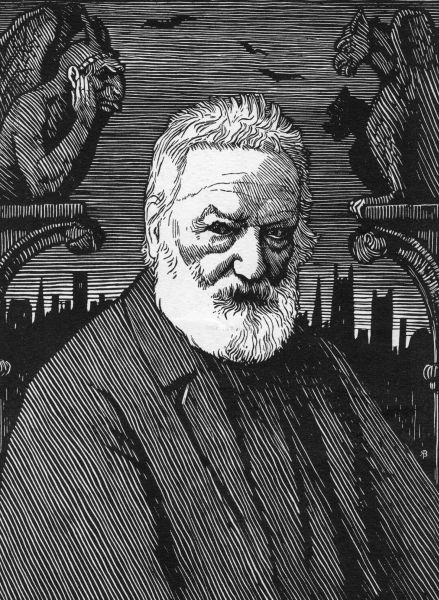 You'll know Victor Hugo from his classic novels Les Misérables or The Hunchback of Notre Dame—and if not for the original books, then the musical adaptation of the former and 1996 Disney version of the latter. The 19th-century French Romantic was an influential writer and political rabble-rouser (his causes included free education for children, freedom of the press and the elimination of the death penalty). But despite the fact that he made over 4,000 drawings during his lifetime, 3,000 of which still exist today, Hugo has never been known for his art. While much of his writing was public-facing, agitating for his favored causes like the abolition of the death penalty and freedom of the press, Hugo's illustrations were a much more private matter. As a result, we don't often think of him in such terms.
In 1998, the Drawing Center of New York held an exhibition of Hugo's work (a book for the show is still around but not cheap to come by these days). And up until this year, this show from a decade ago was the only U.S. venue to have ever displayed his artistic output. But now, the Hammer Museum in Los Angeles has put together "Stones to Stains: The Drawings of Victor Hugo," a new show featuring 75 of his pictures, opening September 27.
Hugo produced most of his drawings while in exile from France. Though a member of the peerage and the National Assembly, he ran afoul of Napoleon III and had to flee the country in 1851. He and his family would eventually live on the island of Guernsey from 1855 to 1870. This was not the only period during which he drew, but it was his main creative outlet for this time, as his writing was mostly devoted to political treatises. It's difficult to look at drawings from this period in his life and not imagine that his exile bore some influence over his style. The drafts are heavy on harsh contrasts between dark and light, as well as ambiguously unsettling imagery (like a shadowy figure hanging from a noose) and scribbly, angsty line work.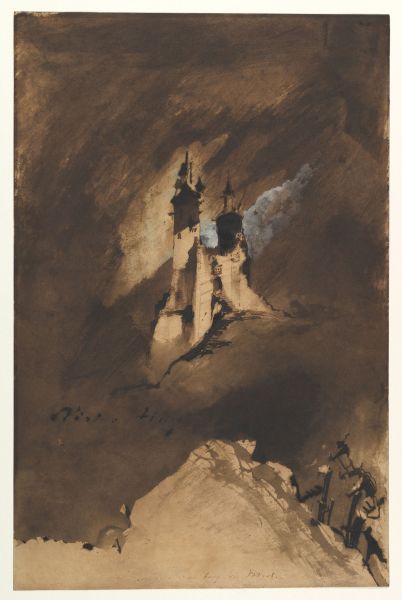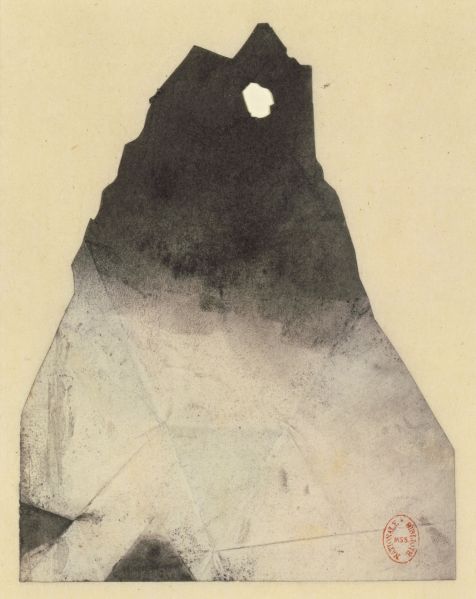 As a Romanticist, Hugo's writing focused on human emotion, which he liked to ground in social realism and the issues of his time (and in the history of architecture, as in Hunchback of Notre Dame). His drawings, however, are a drastic break from many conventions of the period, in some ways presaging expressionism and abstract art. He loved to use washes on paper—not just ink but whatever materials he could experiment with, including dust, coal and even coffee. The results often look like they're seeped in an indistinct haze, and when successful (i.e., not appearing as though they are, in fact, smeared with dust or the remnants of a morning pick-me-up) come at the viewer like half-remembered thoughts or dreams. They run the gamut in subject matter from nature to landscapes, single objects to crowds of people, with a few that look fully abstract.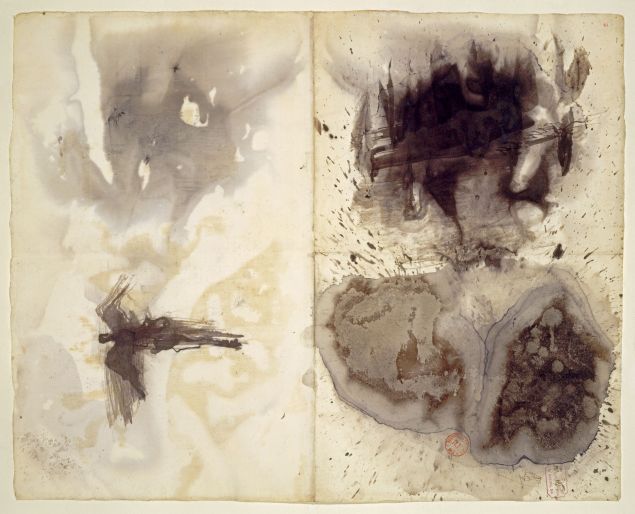 In addition to the exhibition, the Hammer will host multiple special events to further illuminate Hugo's life, art and ideals. The curators of "Stones to Stains" will be participating in a public conversation. Anti-death-penalty activists Sister Helen Prejean and actor Tim Robbins will be holding their own talk about how the contemporary movement against capital punishment relates to Hugo's historical fight. The UCLA Center for European and Russian Studies will be presenting "Ceiling of Shadows," a multimedia performance incorporating the full breadth of Hugo's work. And the museum will screen Francois Truffaut's The Story of Adèle H., a historical drama based on Hugo's daughter Adèle's lifelong struggle with mental illness.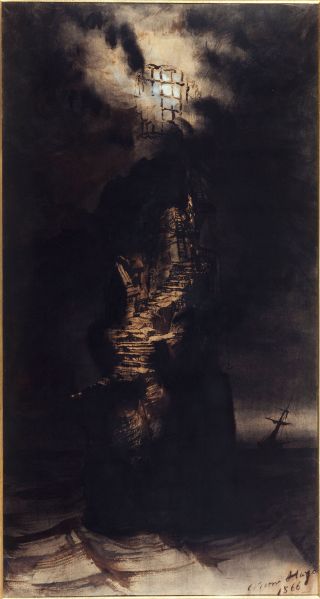 "Stones to Stains" demonstrates that Victor Hugo was a talented artist in addition to being a great writer. While the East Coast is enjoying a major retrospective of another French Romantic master, with "Delacroix" on view at the Met, West Coasters can get a different taste of the art of the time—which, despite a vast difference in world renown, might reveal Hugo's drawings to be no less skillful than the most prominent and beloved art from the era. In fact, it's said that Delacroix, the father of French painting whose influences can be felt in everything from Coldplay album covers to the Statue of Liberty, wrote once to Hugo telling him that, on the basis of the drawings he'd seen, Hugo would have "outshone the artists of their century." High praise indeed.
"Stones to Stains: The Drawings of Victor Hugo" will be on view at the Hammer Museum September 27 through December 30.