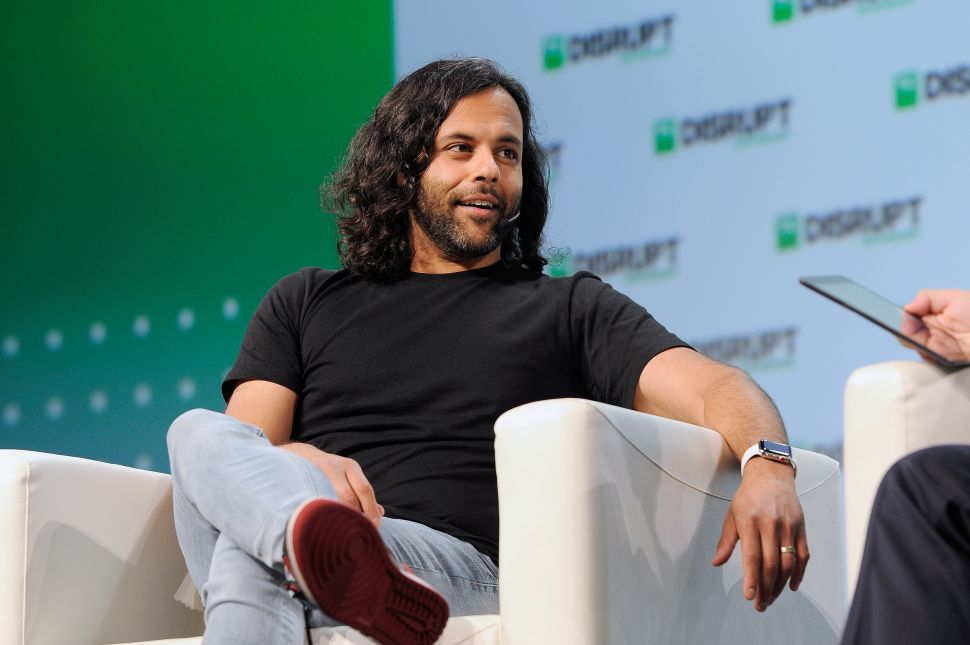 Five years ago, shortly after the "Occupy Wall Street" movement in New York, Baiju Bhatt and Vlad Tenev had a groundbreaking idea that no venture capitalist in Silicon Valley was willing to bet on: let people trade stocks without any fees.
"Having worked in finance for a few years, we had the realization that capital markets were ones that were not letting a lot of people be a part of them, and the $10 trade commission was a major [reason]," Bhatt, co-founder of the zero-fee stock trading app Robinhood, said at the TechCrunch Disrupt conference on Thursday in San Francisco. "We had this crazy idea: If we make it free and make it really easy to use on mobile [devices], we would see a new generation of customers."
The idea was seen as too crazy in Silicon Valley.
"We took our rounds up and down Silicon Valley, pitching to venture capitalists. They said it was crazy; they said young people would never invest; they said it was something that you should have a certain amount of money before you start doing," Bhatt recalled of the company's early days.
Not to mention that Robinhood didn't even have a broker-dealer license at the time, which made it impossible to test the product and prove to investors that it had a real demand.
Turns out those VCs were dead wrong thinking that young people would never invest. Today, Robinhood has five million users who trade stocks, options, ETFs and Bitcoin on its mobile app.
But they got one thing right—being a stock broker requires a lot of start-up money, and Bhatt and Tenev had no idea how much that would cost. In fact, it wasn't until Robinhood was applying for a broker-dealer license did the two founders learn that, in order to obtain a license, they were required to have a full-year worth of operating capital.
That money was eventually funded by Tim Draper, one of the few investors who were willing to give Robinhood a chance. But to convince Draper to commit, Bhatt and Tenev had to offer to forgo their salaries until the license was approved.
"We were basically out of money at that point," Bhatt said."There was a period of time when we'd bike to work everyday, wear shoes with holes. Walked bare foot a lot back then. It was a tough time."
Fast forward five years, Robinhood has raised over $500 million in funding and is worth $5.6 billion. At such an insane pace of growth, though, Bhatt and Tenev are careful to make sure that Robinhood isn't just another ephemeral star in Silicon Valley.
"Our business has been extraordinarily lean from the beginning," Bhatt said. Compared with its primary competitor, E-trade, Robinhood has twice as many customers, but only a fraction of its employee count. (Robinhood has 250 employees, whereas E-trade has 3,600.)
"The unit of economics of the business is very strong, and the overhead is very low," Bhatt explained. "And we've always been a very cash-conscious company. That's how we give ourselves a really long runway."
Without the traditional trading commission, Robinhood makes money from the interest on customers' fund store in their Robinhood accounts and premium membership fees from $10 to $2,000 a month that allow extra trading limits.
Very soon, customers will be able to trade Robinhood on Robinhood; Bhatt confirmed at the conference that Robinhood ultimately aims to go public. The company is currently looking for a chief financial officer to help achieve that goal.