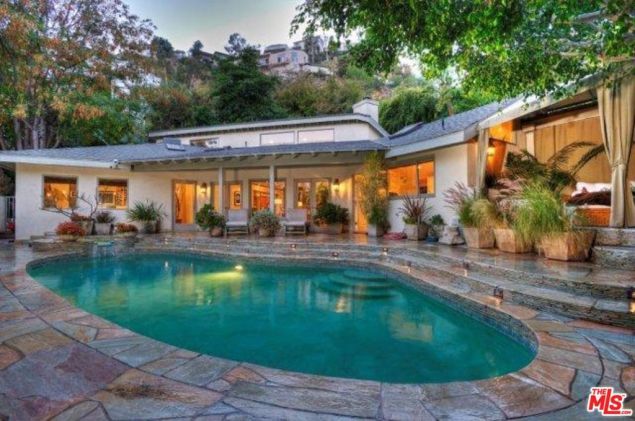 Sandra Bullock is leaving behind one of her longtime real estate holdings, as the actress just parted ways with her West Hollywood starter home.
Bullock hasn't lived in the house for a while. She purchased it for $1.49 million in 2001 and started listing it as a rental in 2015. The asks ranged from $15,000 to $18,500 a month, but perhaps she grew tired of being a landlord, as she tossed the four-bedroom, three-bathroom bungalow onto the sales market in July for $2.995 million, with a listing that declared the place was "priced to sell."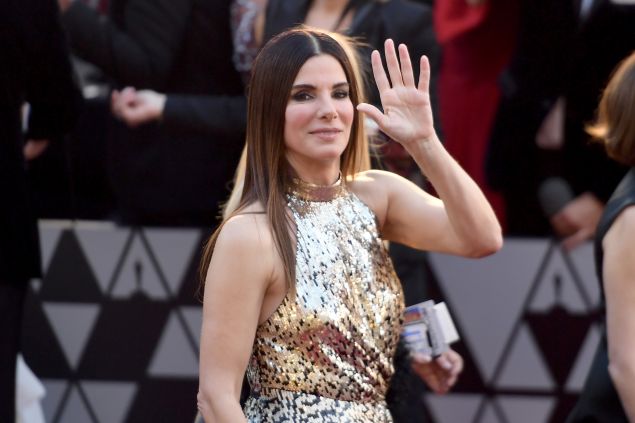 The move worked, as the 3,153-square-foot residence went into contract less than a month later, and now the sale is closed, with the Academy Award winner taking home nearly the full ask. The final sales price was $2.93 million.
Bullock's single-story abode is situated on 0.20 acres just above the Sunset Strip, right by the longtime celebrity haunt Chateau Marmont (let's all take a moment to reflect on that time Lindsay Lohan was banned from there for an unpaid $46,000 bill that included cigarettes, iPhone chargers and Architectural Digest).
But back to Bullock's newly sold house. The living room features vaulted ceilings and a fireplace, while the eat-in kitchen contains black countertops, a large center island and another fireplace.
One of the bedrooms is currently being used as an office and it's fitted with built-ins, while the listing, shared by Sotheby's International Realty brokers George Ghiz and Alan Legittino, suggests that another bedroom with a sleeping loft could be converted into a gym. The airy master suite has direct access outside, and the bathroom has a soaking tub and a separate shower.
Glass doors throughout the pad open to the stone-bedecked backyard, which has a pool, a spa and a resort-esque veranda.
A previous listing for the home noted that it was being sold fully furnished, but there's no mention of that now, so it's unclear if the new owners will be living amongst Bullock's former favorite things. Sotheby's International Realty declined to comment on the sale.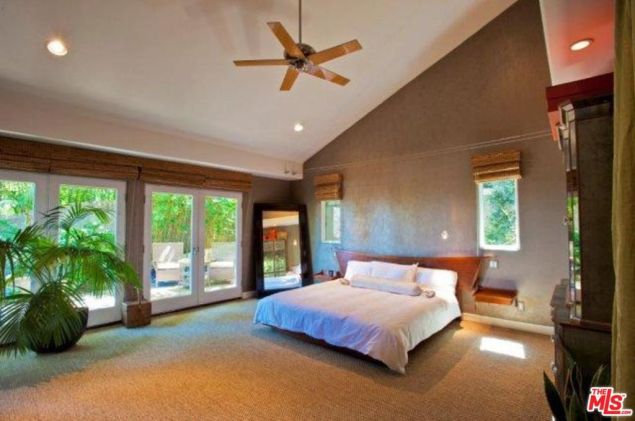 It's also unclear if Bullock is hanging up her landlord hat for good. Last year, she listed one of her two condos at Sierra Towers as a $22,000-a-month rental, though that offering has since been removed from the market—it's not certain if that's because someone is leasing it or if Bullock changed her mind.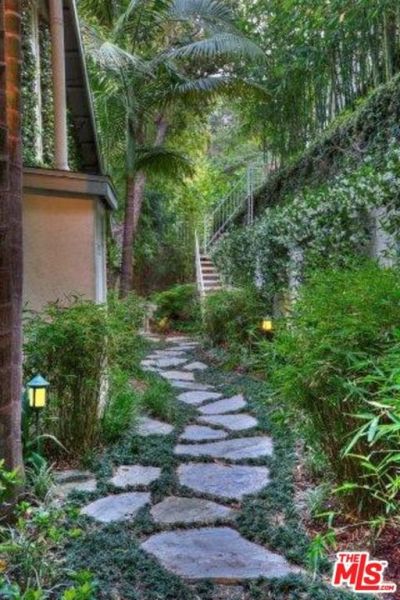 None of these places serve as Bullock's main residence. She owns an 8,000-square-foot Beverly Hills mansion that she scooped up for $16.19 million in 2011.