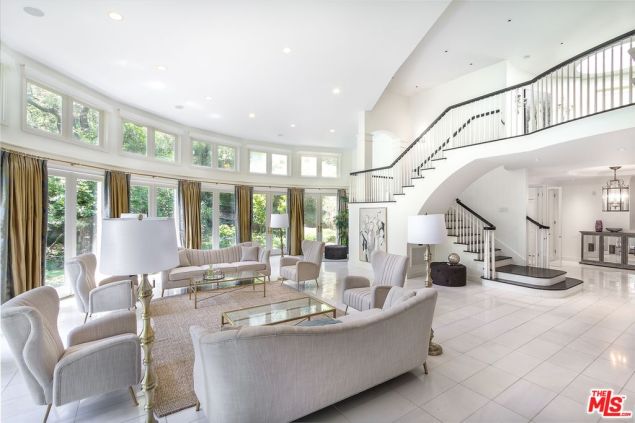 Everyone has been so focused on watching Serena Williams' return to the tennis circuit that no one noticed the shakeup in her property holdings. The winner of 23 Grand Slam championships has been trying to offload her 6,101-square-foot Bel Air house since October 2017, when she listed it for a touch under $12 million.
Even though Williams recently lost the 2018 U.S. Open final to Naomi Osaka under rather contentious circumstances (to put it lightly), she's still looking for a win with the residence. So she's made it a bit more enticing.
No, Williams is not offering the buyer a chance to swing a racket with her. Instead, she's lowered the price tag by precisely $2 million so that it's now down to $9.995 million.
Williams has owned the Stone Canyon home for more than a decade, as she paid $6.61 million for the 2.7-acre estate back in 2006, notes Variety. 
The six-bedroom, seven-bathroom home was originally built in 1935, and is in a super-secluded area, per the listing from Keller Williams. It's surrounded by gardens, trees and private hiking trails, and has a swimming pool with a stone patio as well as what appears to be a pool house/cabana. But the home is missing one crucial perk we'd assume Williams would insist upon: a tennis court. Perhaps that's why she's so eager to part with the place, despite its many other amenities.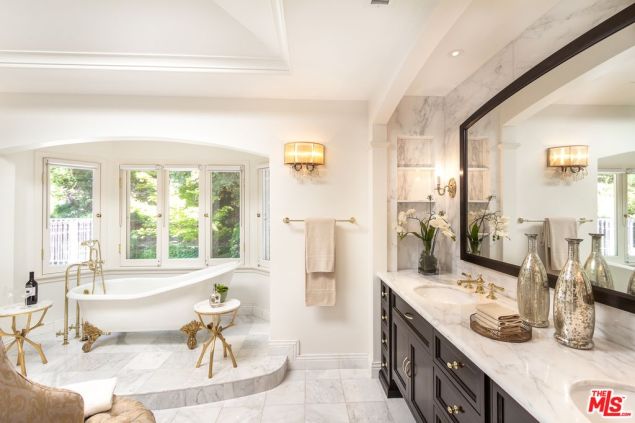 The entire house is über opulent, with gold drapery and a surplus of marble—particularly the rounded living room, which is accented by numerous French doors leading to the backyard. There's also a wood-paneled study, as well as a formal dining room with a glittery chandelier. Granted, the decor doesn't exactly scream kid-friendly, and Williams did welcome Olympia, her first child with Reddit co-founder Alexis Ohanian, last year.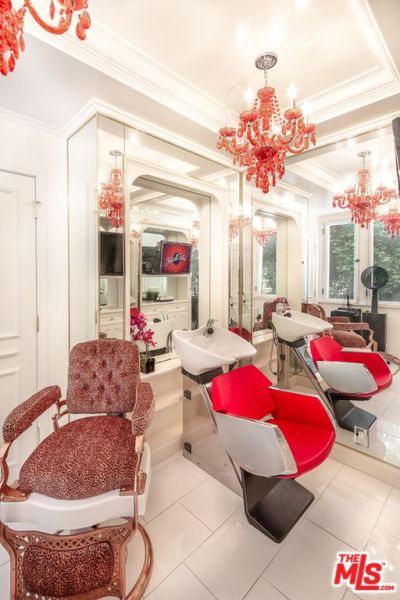 One of the more unique aspects of the house: its souped-up beauty salon, complete with hair washing stations, red chandeliers that coordinate with the chairs and some TVs, so that you can catch up on your favorite shows while getting a blowout.
And then there's the master suite, which is equally regal, with a plushly upholstered bed, mirrored accents and sparkling light fixtures. The bathroom contains a standing tub with golden claw feet that coordinate with the gold accents throughout the marble room. The dressing room is peak Queen Serena, with a ball gown currently displayed underneath yet another glitzy chandelier. There's plenty of room for all of Williams' catsuits and custom Off-White x Nike tutus.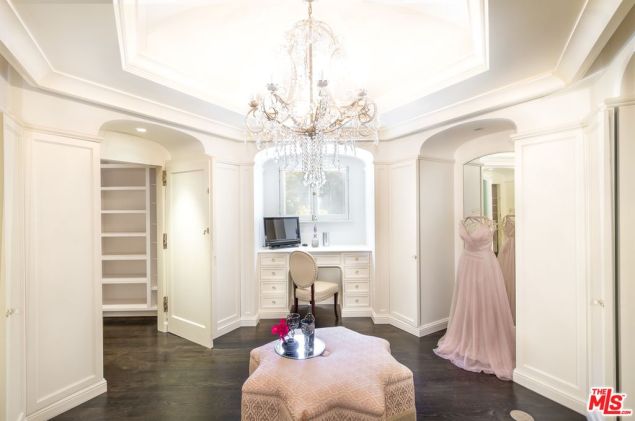 This isn't the only residence Williams sold this year—she also parted with a property in Jupiter, Fla., for which she netted $6 million. But her home activity hasn't been all about selling. She made a big purchase in Los Angeles right around the time she first listed this Bel Air house, paying $6.68 million for a sleek, three-story Beverly Hills mansion. Alas, that 0.25-acre abode is also lacking a tennis court.