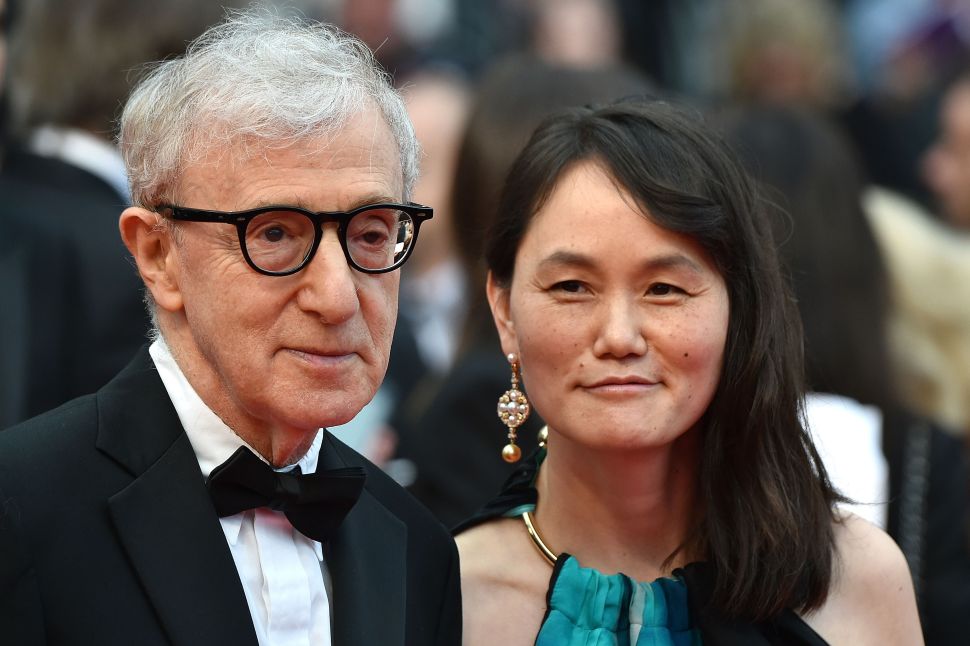 New York magazine is being heavily criticized over a cover profile of Soon-Yi Previn, Woody Allen's wife and stepdaughter. The feature written by Daphne Merkin appears in this week's print issue.
Soon-Yi was adopted by Mia Farrow and her then-husband Andre Previn from South Korea in 1978. The next year, Farrow broke up with Previn and started dating Woody Allen. When Allen and Farrow broke up in 1992, he began a romantic relationship with Soon-Yi. They've been together ever since, marrying in 1997.
Soon-Yi has criticized Mia Farrow for decades, claiming she was physically abusive and beat the children (her brother Moses Farrow has made similar allegations). She adds in the New York piece that she has no pleasant memories of Farrow.
But while many people on social media agreed that Soon-Yi deserves to have her voice heard, there was widespread anger that Merkin was the person telling the story. In the seventh paragraph of her piece, Merkin reveals that she and Allen have been friends for over 40 years. In fact, Merkin goes even further on her personal website, disclosing that Allen wrote her first fan letter.
So at the very least, she's not an impartial observer. But Merkin's profile of Soon-Yi has other issues as well. For example, she implies that autism is to blame for Woody Allen's emotional issues, noting the almost "Aspergian aloneness of the man." She also uses the word "retarded" three times in her piece, albeit in quotes. And she doesn't cite any psychologists who could provide context to Soon-Yi's story.
Merkin's previous writings present another problem: She's been a critic of the #MeToo movement since its inception, writing in The New York Times that it was based on "social intimidation" and "scattered, anonymous" accusations.
"The women I know— of all ages—have responded by and large with a mixture of slightly horrified excitement (bordering on titillation) as to who will be the next man accused," Merkin wrote. "Some women, including random people I talk to in supermarket lines, have gone so far as to call it an outright witch hunt."
While Merkin's supermarket friends don't sound like very reliable sources, there is, of course, a bigger problem here: Woody Allen is one of the most infamous men accused of sexual misconduct. Stepdaughter Dylan Farrow said Allen sexually assaulted her in the attic of the family home in 1992, and with support from her siblings, she's kept Allen's feet to the fire for almost 30 years. The allegations have taken on renewed significance in the #MeToo era.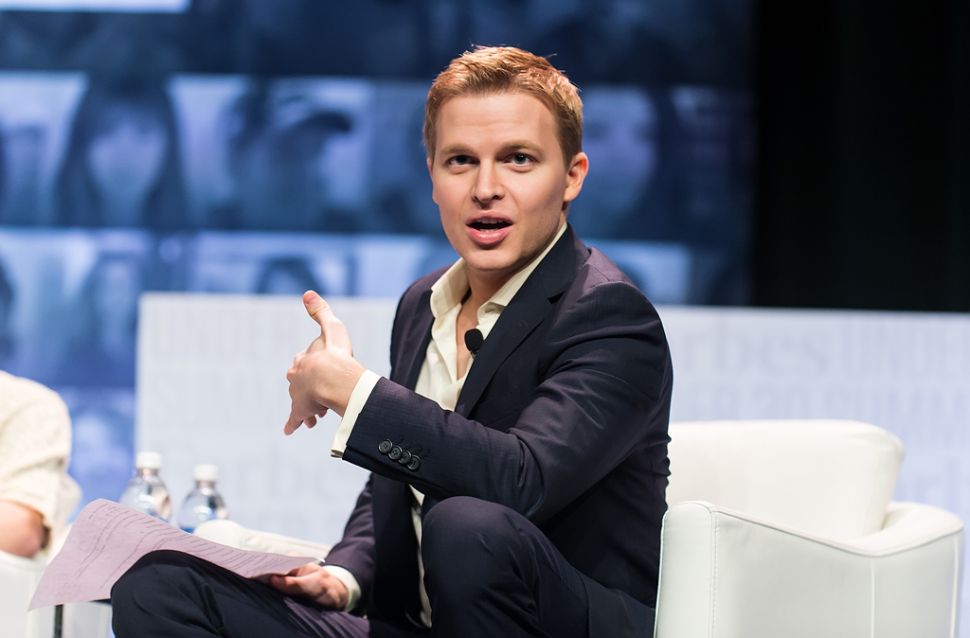 As such, Farrow and her family (including her Pulitzer Prize-winning brother Ronan) accused New York of "shameful" journalistic malpractice.
"Shame on New York Magazine," Dylan Farrow said in a statement. "I continue to be an adult woman making a credible allegation unchanged for two decades."
"As a brother and a son, I'm angry that New York Magazine would participate in this kind of a hit job, written by a longtime friend and admirer of Woody Allen," Ronan Farrow added. "As a journalist, I'm shocked by the lack of care for the facts."
In spite of this heavy criticism, New York isn't backing down.
"The fact that Daphne Merkin has written critically of the #MeToo movement has no bearing on her ability to write a profile of Soon-Yi Previn," spokeswoman Lauren Starke told Observer.
But according to other survivors of abuse, that's not true. Maude Gorman, a former Miss Massachusetts, was raped at the age of 13. She gave up her pageant crown earlier this year after a skit at the 2018 competition made light of #MeToo. She said Merkin's puff piece about Allen and Soon-Yi made a mockery of abuse victims like Dylan Farrow and herself.
"It's a slap in the face to people who've worked so hard to get this movement out there and make their voices heard," Gorman said. "The fact she and New York took a negative stance on this is a step backward."
She added that Merkin and New York's choice to give Allen and Soon-Yi continued visibility (as opposed to Dylan Farrow) shows the #MeToo movement still has a long way to go.
"There's a lot of forward progress, but we're still on the battlegrounds," Gorman said.