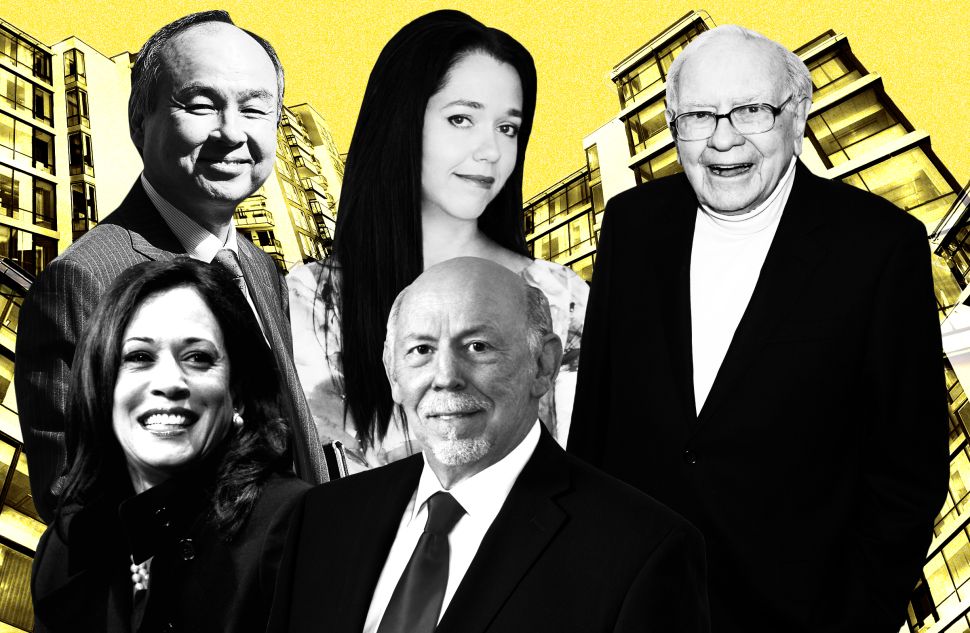 If a person's home is their castle, then the 59 people we chose to profile for our 2018 Residential Real Estate Power List are the castle-builders, the castle-keepers, the castle-owners—in short, the most influential and powerful people currently shaping the U.S. residential real estate industry.
Of course we looked to hard numbers to identify the biggest, the most prolific, and the richest. But while diving into this sprawling industry worth some $31.8 trillion, some themes emerged. A crucial issue of the day is the affordable housing crisis, and some of our power players are working tirelessly to address it. Sustainability has also become an, um…evergreen issue, and plenty of our subjects spend their days in that arena.
We included some who consider themselves disrupters, and those who are funding them, as well as researchers and academics, media who stoke our collective interest in homes and what we do with them, and people introducing new brokerage models, or taking brokers' multiple listings services platforms to a whole new level. Pull them altogether and you get a true power list—the people (listed in alphabetical order) most defiantly driving the industry forward in 2018.
Ori Allon & Robert Refkin: Founders, Compass
Ori Allon and Robert Refkin are on a buying spree. Flush with $1.2 billion in investment capital from investors such as SoftBank and Goldman Sachs, they are acquiring brokerages and opening offices left and right, north and south. The goal is to have Compass, their six-year-old company, in the top 20 U.S. markets by 2020. With the recent acquisition of San Francisco's Pacific Union alone, they doubled their revenue. The Compass platform is central to their growth strategy. There are hundreds of multiple listings services and client relationship management tools out there, but as TechCrunch described it, "think of Compass as the equivalent of the launch of the first iPhone to the various other smartphones that preceded it." The company also offers agents extensive office, marketing and business development support—and soon, a health care plan. As Refkin put it in a motivational speech to agents, Compass is "a company of entrepreneurs serving entrepreneurs."
Subscribe to Observer's Daily Newsletter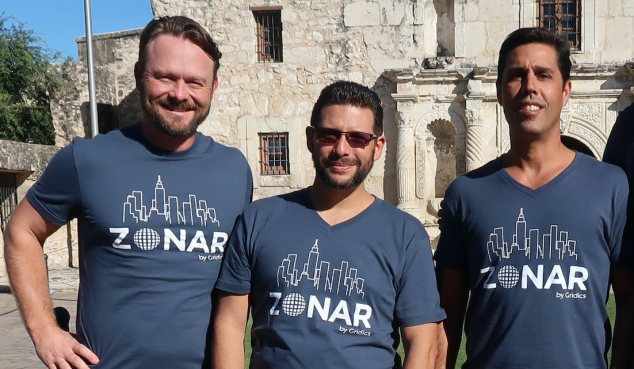 Felipe Azenha, Jason Doyle & Max Zabala: Co-Founders of Gridics, Makers of Zonar.City

Long before ground breaks on a housing project, there's the development phase, which takes an inordinate amount of time because 1) every city and neighborhood has its own zoning laws and regulations, and 2) very little has been digitized—until now. Three years ago under the umbrella of Gridics, Felipe Azenha, Jason Doyle and Max Zabala launched Zonar, the world's first 3-D, cloud-based zoning app that allows developers and city planners to plot projects while taking into account every rule, variance, bonus or local zoning requirement. Seven municipalities, including Miami and New York, are now using it, as well as five commercial clients. After implementing the entire NYC zoning code (4,000+ pages), CEO Doyle wrote on their web site in April, triumphantly and in typical tech speak, "We nailed it!" (The more technical version: "we have confirmed that for irregular shaped lots, our proprietary geometric measurement and calculation process is producing the most accurate buildable capacity data available.")
Gary Barnett: Founder & President, Extell Development Company
A former diamond dealer, Gary Barnett has prospered in a second career creating luxury buildings in the Big Apple. Since he founded Extell Development in 1989, Barnett has been like a (very advanced) child playing with building blocks, making the creation of shiny urban towers seem effortless. Extell's NYC-skyline-changing projects include One57, a super-tall hotel-condo on "Billionaire's Row" where Michael Dell just dropped $100 million on the penthouse, and Brooklyn Point, an under-construction snazzy skyscraper that will feature the highest infinity pool in the Western Hemisphere. Last year, Barnett brought in a billion dollars worth of financing for Central Park Tower, aka 225 West 57th Street, aka Nordstrom Tower, a mixed-used development that will become the second-tallest skyscraper in the U.S., just behind One World Trade Center. Completion is scheduled for 2020.
Rick Beckwitt: CEO, Lennar
After taking the helm of the Miami-based home builder Lennar in April, Rick Beckwitt is tapped with filling the 21-year-old shoes of Stuart Miller. Beckwitt's portfolio now includes managing the acquisition of CalAtlantic Homes, a merger that made Lennar the largest home construction company in the U.S. He's suited for it (or perhaps hard-hatted for it), having learned the building industry working as a framer when he was in high school. After spending years building and remodeling, Beckwitt moved into investment banking at Lehman Brothers, and then captained acquisitions at D.R. Horton, helping spur that homebuilder's explosive growth (in one five-year stretch, the company made 14 acquisitions). At Lennar, the demographic trends are favorable: both millennials and boomers are targets for the company's starter homes and active-adult offerings, respectively.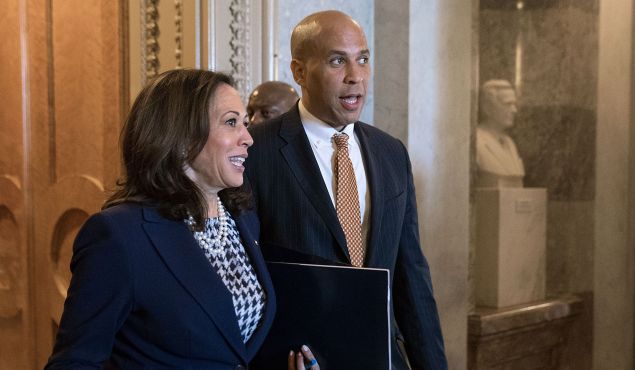 Cory Booker: Senator (D), New Jersey
Kamala Harris: Senator (D), California
Two heads can be better than one, especially when pushing for fair housing practices in Congress. In July, Kamala Harris sponsored the Rent Relief Act, and the next month, Cory Booker introduced the Housing, Opportunity, Mobility, and Equity Act (aka HOME…solid acronym-ing, Cory!). Both bills propose rental assistance to those who are most burdened, and Booker's adds zoning and saving incentives for developers. Booker was a tenant advocate in Newark early in his career; as mayor he doubled the stock of affordable housing, and for six years he lived in housing projects with his constituents. Harris was elected California Attorney General on the heels of the the subprime mortgage crisis, and worked tirelessly to secure concessions and protections for homeowners. Both Democrats have recently made history as the first black politicians appointed to the Senate Judiciary Committee since the 1990s. And both are not especially demure about their presidential aspirations.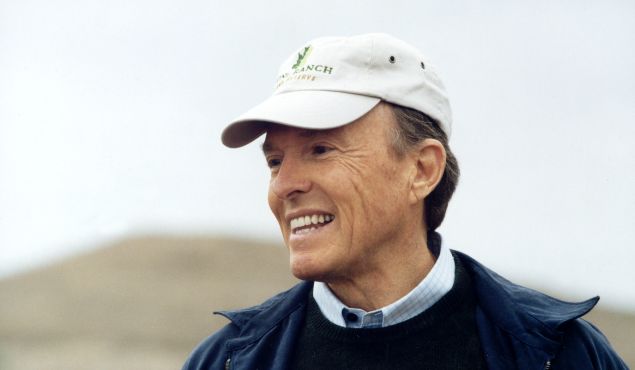 Donald Bren: Chairman, Irvine Company
Real estate development has made plenty of Americans plenty of money. Donald Bren may just be the #1 benefactor, with an estimated fortune of $16.4 billion. He began building homes in California sixty years ago, then gradually turned a $10,000 bank loan into an empire through his stewardship of the Newport Beach, Calif.-based Irvine Company. In addition to holdings in San Diego and West Los Angeles, Bren owns one-fifth of Orange County—and is the largest landowner in the state. When other builders build homes, they may offer amenities on a residence or community level. Bren, who thinks on a mega-scale, essentially builds a self-sufficient town, complementing his single-family homes and apartment complexes with office buildings and shopping centers—and he just keeps doing it.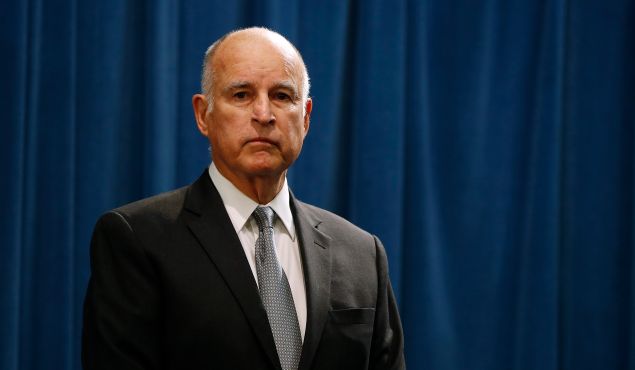 Edmund Gerald (Jerry) Brown, Jr.: Governor of California
When it comes to housing policy, it can feel like California is already on the moon while everyone else is still building tech-class rockets. In 2012, Jerry Brown mandated that all new residential construction in the state must be Zero Net Energy by 2020, producing as much energy as consumed. By 2030, the mandate is the same for new commercial buildings. Last year, Brown signed 15 housing bills, focusing on issues from affordability to zoning. Ever the idealist, following his second term as governor (and a failed Senate run), he took a sabbatical to travel, study Zen Buddhism and work with Mother Teresa. Now, the man his Minority Assembly Leader called "the adult in the room" is in his fourth and final term governing the fifth-largest economy in the world. When his stint ends, "I'll be available for assignments," he told Rolling Stone. "I don't think I'll be quiet."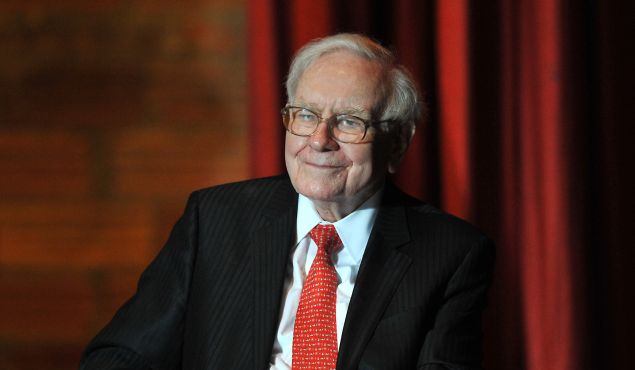 Warren Buffett: Chairman, CEO & founder, Berkshire Hathaway
Warren Buffett, noted extremely rich person, has discovered he loves investing in real estate. Buffet "barely noticed" HomeServices of America was part of an energy company he bought in 2000, but now it's the second-largest brokerage in the U.S., and has recently expanded to the international market, acquiring brokerages in London and Germany. Furthering his interest, Buffett bought Clayton Homes, the #1 builder of manufactured homes, in 2003. The company controls 70 percent of under-$150,000 home sales, and has been described by Buffett as an obvious answer to the affordable housing crisis. Meanwhile, HomeServices is on track to do "only about 3 percent of the country's home brokerage business in 2018," Buffett noted modestly in a letter to shareholders last year. Not as modestly, the Oracle of Omaha followed with, "that leaves 97 percent to go."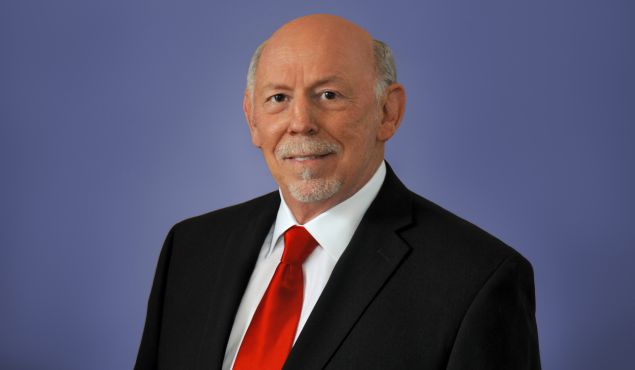 Ben Caballero: CEO & President, HomesUSA
The #1 agent by sales in the U.S. in 2017, with $1.9 billion closed on almost 5,000 transactions, Guinness World Record-holder Ben Caballero is the most productive real estate agent in the world. How does he do it? By handling sales and marketing for builders—Toll Brothers, CalAtlantic, Highland, Ashton Woods, First Texas, McGuyer and many others. It's not just volume and target marketing that's led him to success. Caballero was an early adopter of leveraging technology to develop sales and marketing software. Caballero has an American Dream backstory to boot. Arriving in Dallas at 21, "All I had was my wife, $500, and a car I borrowed from my mother." HomesUSA launched in 2007—just in time for the subprime crisis—but Caballero weathered that too, and within five years was the top agent in the U.S., a position he has occupied ever since.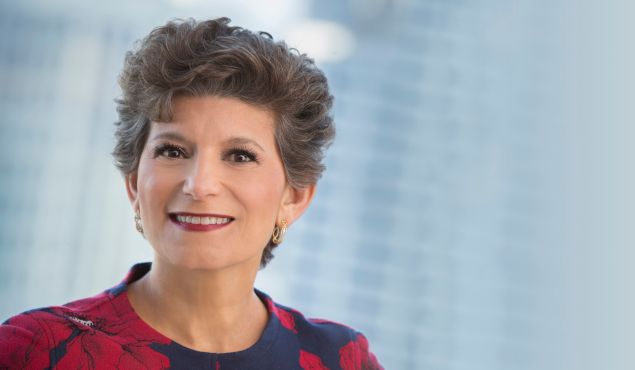 Debra Cafaro: Chairman & CEO, Ventas, Inc.
Within 30 years, 22 percent of the U.S. population will be over 65, compared to about 15 percent today. Senior housing and healthcare REIT Ventas sees that as an opportunity. At the helm is Debra Cafaro, who joined the company in 1999 when it was in dire financial shape, and as President and CEO has been widely credited with its turn-around. In 2018, Ventas was named one of the world's most admired real estate companies by Fortune; in 2017 Cafaro was #91 on Forbes' list of the World's Most Powerful Women. The daughter of a Pittsburgh mailman and the first in her family to go to college, Cafaro is the longest-serving female CEO of an S&P 500 company, which is now worth $37 billion. In an April interview, Jim Cramer of Mad Money called Ventas a "real estate health care plan."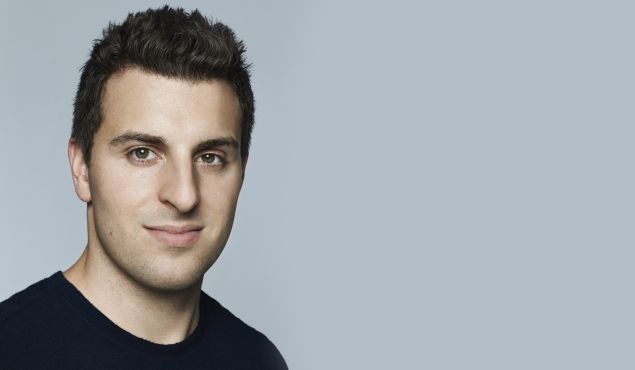 Brian Chesky: Co-Founder & CEO, Airbnb
It began with an air mattress, rented out to strangers by two guys desperate to make rent. Now it seems like everyone is bringing in cash from spare bedrooms or vacation homes, or staying in one themselves while traveling. 10 years, 5 million listings and 191 countries later, Airbnb CEO and co-founder Brian Chesky is preparing to take the $31 billion company public. There are some hurdles to overcome before an IPO, however. NYC just passed a bill forcing Airbnb to share names of hosts, San Francisco now requires hosts to register, and other cities are tightening regulations. But Chesky seems up to the task. Warren Buffett sensed the young CEO's passion for building the company: "I think he would be doing what he's doing if he didn't get paid a dime," Buffett told Fortune of the man whose net worth Forbes pegged at $3.7 billion.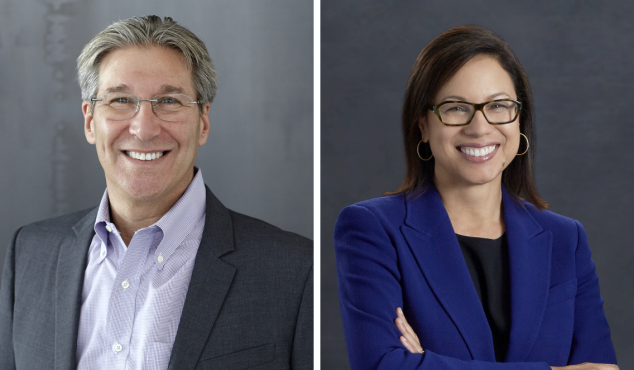 Andy Cohen & Diane Hoskins: Co-CEOs, Gensler
Why would the largest architectural firm in the world, known for designing skyscraper offices for Fortune 500 companies, build tiny houses for the homeless in San Jose? Because Andy Cohen and Diane Hoskins believe it's important—so important they "currently have dozens of pro bono projects across our 46 offices around the world," to work on when they're not focused on their other 3,000 projects a year. Cohen, based in L.A., has focused on sustainable design throughout his career and is interested in how driverless cars will affect the way we live, work and play. From D.C., Hoskins founded the Gensler Research Institute, which just unveiled the Gensler Experience IndexSM, whose goal is "to gain a deeper understanding of why people go where they do, how design impacts their behavior, and ultimately, how to design spaces to deliver great experiences."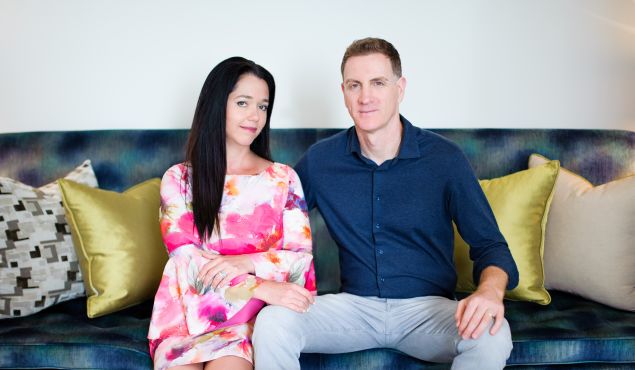 Alon Cohen & Adi Tatarko: Co-Founders, Houzz 
They've changed the way about 40 million people globally approach home design. Husband and wife Alon Cohen and Adi Tatarko were remodeling their Palo Alto ranch home the old-fashioned way, looking at pictures, asking friends for recommendations and getting frustrated. He was running engineering teams at eBay, she was working part-time at a financial firm and they lived in Silicon Valley—so naturally, they started a website to share photos and ideas with people doing the same, plus a few architects and designers. Almost 10 years later, they have a $4 billion online marketplace in the Amazon model that sells products and connects users with designers, architects and home renovation professionals. Working with your loved one isn't always easy, but in an interview with Business Times, CEO Adi said of Alon, "He is always saying it is easier to work with me than to renovate a home with me." (Although they did finish the remodel.)
Matthew Desmond: Author of Evicted, Founder of The Eviction Lab
Sociologist Matthew Desmond is the author of four books, but it was 2016's Evicted: Poverty and Profit in the American City that made him an academic superstar. A sympathetic portrait of eight rent-burdened families living in the poorest neighborhoods of Milwaukee, The New York Times bestseller won the 2017 Pulitzer Prize and became the critics' pick from the Los Angeles Times to Kirkus to Oprah. Desmond, the winner of a MacArthur Fellowship (also known as a "genius grant") is now a professor at Princeton, where he continues his research on eviction trends. Arguing that unstable housing situations are "a cause, not a condition" of poverty, Desmond founded The Eviction Lab in 2017. The Princeton-based center is creating and publishing the first national database on the "epidemic" of American evictions, seeking to use data to point to housing-based solutions to address chronic poverty.
Fredrik Eklund: Associate Broker, Douglas Elliman; co-Star, "Million Dollar Listing New York"
A native of Stockholm, Fredrik Eklund is a real estate broker…who also plays one on TV. Now in its seventh season, "Million Dollar Listing New York," which stars Eklund alongside brokers from two other firms, is a reality TV series set in the world of high-priced properties. Camera-friendly Eklund has extended the exposure, and his one million-plus Instagram followers now hang on his every move (congrats on the new twins, Fredrik!). More broadly, the series' portrayal of real estate as glamorous has percolated through U.S. property markets—when potential homebuyers are surveyed, "luxury kitchens" and "new appliances" are two of their most-desired features. Eklund's advice can also make homebuyers savvier: "when music is playing when you enter a property," he's said, "turn it off and listen to see if it's there to cover noise."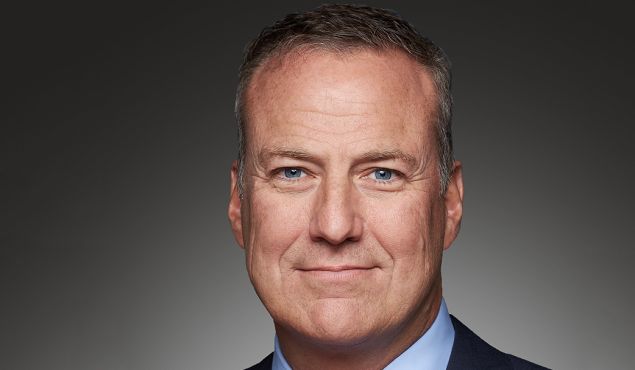 Robert Faith: Founder, Chairman & CEO, Greystar Real Estate Partners
Robert Faith had planned to work as an engineer in the Oklahoma oil fields, like his father before him. But when he graduated in 1984, the oil economy had gone bust. He wound up in the multifamily housing market instead, and his Greystar Real Estate Partners is now #1 in the multifamily market, with a $26.4 billion global portfolio in 70 global markets. His preference for real estate over oil, Faith told Commercial Observer, was due to its "entrepreneurial spirit." His focus on apartments was because, "Even in a recession, you can fill apartments up and they can cash flow. As long as you don't have too much leverage on them you can always survive to fight another day." This year, the REIT made history with its $4.6 billion buyout of U.S. student housing developer and owner EdR; the acquisition makes Greystar the second-largest student housing supplier in the U.S. In the U.K., where student housing was a market before "purpose-built" rental apartments, Greystar is the third-largest in the market; in Spain, they are the largest.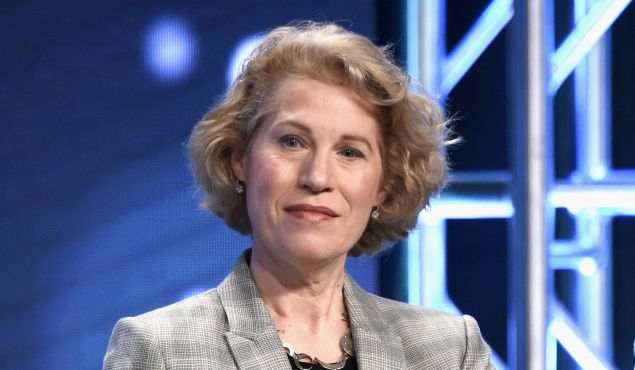 Kathleen Finch: Chief Lifestyle Brands Officer, Discovery, Inc.
Discovery's $14.6 billion acquisition of Scripps Networks is now complete, and Kathleen Finch is Chief Lifestyle Brands Officer of the combined company, overseeing 12 networks, including the HGTV and DIY, which have been hugely responsible for fueling the new American obsessions with home-flipping, renovation, and building tiny homes. Finch seems destined for this role—she was raised by "bohemian" parents in a SoHo loft, when her father's typewriter was enough to qualify for artist-in-residence status. Her parents got into flipping during the 1970s gentrification of NYC, buying entire brownstones and living on one floor while renovating others. Finch is known for launching some of the most popular shows in the portfolio—Fixer Upper, Flip or Flop, Property Brothers—and speaks lovingly of the talent. "We build stars," she told The Hollywood Reporter, emphasizing the word "build." "We don't find our talent from William Morris or CAA. We find them in Home Depot."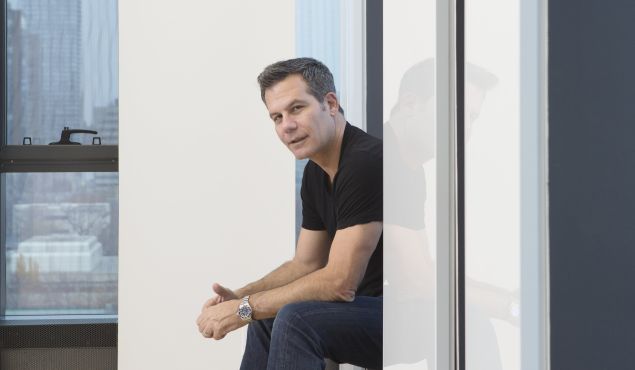 Richard Florida: Urban Studies Theorist, Author, Professor
Richard Florida's bestseller The Rise of the Creative Class (2002) launched the urban studies theorist and professor's new career as a guru. He now advises governments and companies around the world on how on to plan cities that attract the creatives who, in turn, attract venture capital. Florida's the reason many cities are turning streets into pedestrian- (and chair-!) friendly plazas. MIT named him the world's most influential thought leader in 2013. He's on Fast Company's Most Creative People list. TIME said his Twitter account was (in 2011) among the 140 most influential in the world. But some view him as a champion of gentrification and fueler of urban inequality. So he wrote a new book, which some call his mea culpa, to address it: The New Urban Crisis: How Our Cities Are Increasing Inequality, Deepening Segregation, and Failing the Middle Class — And What We Can Do About It.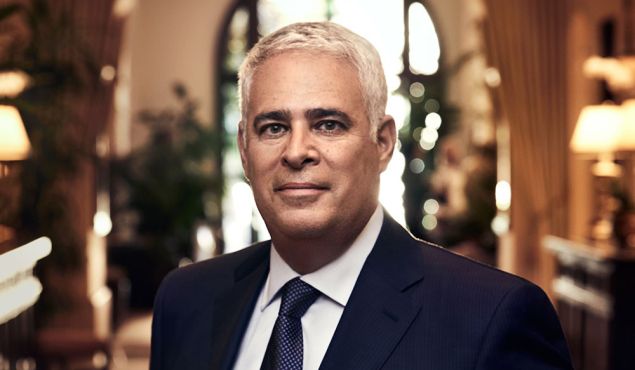 Alan Fuerstman: Founder & CEO, Montage International
Montage, launched by Alan Fuerstman in 2003, now has luxury hotel and residence properties in seven key affluent destinations, from Beverly Hills to Cabo. They'll break ground this year on Pendry Manhattan West, another of his hotel brands, in a collaboration with Brookfield Properties and their Manhattan West condo-office-retail development in NYC's Hudson Yards district. Fuerstman started as a Marriott doorman and worked his way up to VP at the Bellagio before striking out on his own. "I found traditional luxury too pretentious and stuffy for the upcoming generation of luxury consumers," he told Lodging magazine this year. Unlike others in this arena, Fuerstman says he won't develop a Montage Hotel without a Montage Residence. "It doesn't work out financially to deliver that level of quality by just developing a stand-alone hotel." He's also eco-conscious, and the first-ever (in 2018) hospitality industry recipient of the Environmental Media Association Ongoing Commitment Award. Luxury and sustainability can be synonymous, he told Lodging. "Caring for our guests goes hand in hand with our commitment to caring for the environment."
Dan Gilbert: Founder, Bedrock Detroit
One hundred years ago, tycoons founded company towns. Dan Gilbert, with his mega-investments in Downtown Detroit, up and bought one. In 2011 the mortgage mogul (he co-founded Quicken Loans) founded Bedrock Detroit, which has acquired (with partners) more than 100 Detroit properties, representing a financial commitment of $5.6 billion. Gilbert, who is also the owner of the Cleveland Cavaliers, is now building an 800-foot-tall skyscraper on the site of the former Hudson's department store. The tower is planned to be the center of a development with more than one million square feet, including retail, parking, office space and residential condos. Risky? Probably not. A recent "brownfield bill," signed into law by Michigan Gov. Rick Snyder, not only provides tax incentives for construction, but will also allow Gilbert to vacuum up tax dollars on the new development, up to $40 million annually.
Bob Goldberg: CEO, National Association of Realtors
The largest trade organization in the U.S., the NAR has 1.3 million members in residential and commercial real estate. Bob Goldberg took the helm last year, vowing to smash the "ivory tower facade" left behind by the previous entrenched leadership. He's overseeing a major reorganization, management changes, a new branding campaign and an annual $50 million lobbying war chest he's recently leveraged in an attempt to preserve existing tax benefits for homeowners and investors. Goldberg says a key challenge facing the industry is "disrupters" such as Zillow and Redfin—but announced he would invite them "into the tent" for conversations, since many members are already using them.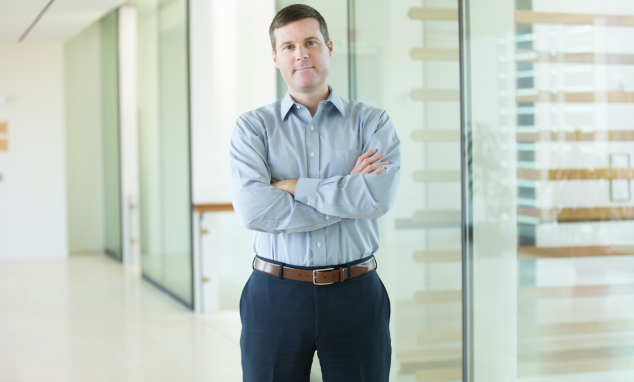 M. Ryan Gorman: President & CEO, NRT, a subsidiary of Realogy
M. Ryan Gorman stepped into the top position at NRT in January, just as the company, a subsidiary of Realogy, was anointed the #1 real estate brokerage in the U.S.—for the 21st year in a row—by REAL Trends. Gorman, who began his NRT career in 2012 as head of strategic development, is now overseeing the company's stable of franchise brands—Coldwell Banker, CitiHabitats, Corcoran, ZipRealty, Sothebys and Climb Real Estate—which generated $178 billion in volume in 2017. Since Gorman's ascension to this real estate throne, NRT has made two acquisitions of small independent brokerages, though Realogy CEO Ryan Schneider has made it clear that recruiting, not acquisitions, is the key growth strategy this year. NRT has also signed up Coldwell Banker for Home Partners' lease-to-buy program (as did Berkshire Hathaway's HomeServices), which Gorman says will create "an opportunity for homeownership for those who may not have had one."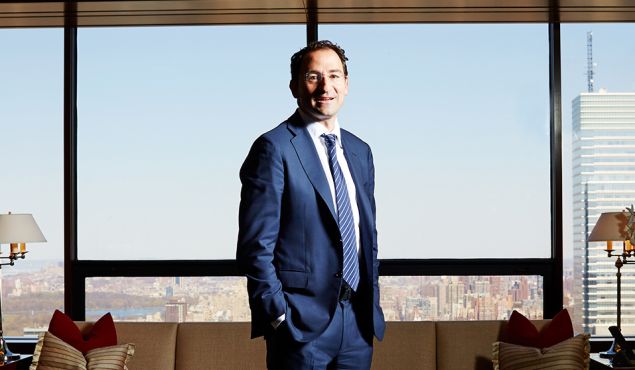 Jonathan Gray: President & COO, Blackstone
Some people spend 36 years at one company and get a gold watch. Jonathan Gray got the job as president and COO of the investment firm Blackstone, which has $439.4 billion under management. About a quarter of that is in real estate, a business largely built up under Gray. In 2012, Blackstone launched Invitation Homes, seeking to profit from the housing bust by buying up and leasing tens of thousands of single-family homes. Market watchers estimate that Blackstone made a multi-billion-dollar profit from the business's IPO in 2017. Gray hasn't done badly for himself, either—the UPenn grad is reportedly a billionaire. The firm, meanwhile, still has $26.5 billion in undrawn capital ("dry powder" notes the latest financial report) in the real estate division alone. Wonder what they'll buy when they decide to go shopping?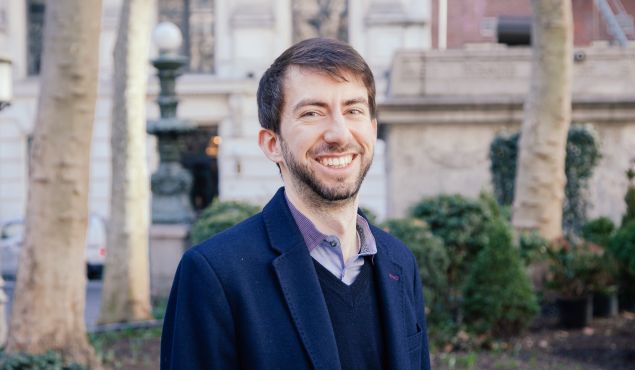 Brad Hargreaves: Founder & CEO, Common
"A desirable location, with homelike comforts, on the most reasonable terms." That's from an 1895 ad for a New Jersey boarding house, but it might as well be hawking Common, a "co-living" space that provides furnished private bedrooms and shared bathrooms for urban renters who don't quite want roommates. The niche offers social networks that tenants can opt into, shared amenities like lounges and laundry, and weekly maid service. Brad Hargreaves, a serial entrepreneur who also launched thriving tech education business General Assembly, started Common in his twenties with one home in Brooklyn in 2015. He's now the CEO of an organization that operates 20 homes in markets including Chicago, New York, Seattle, and Washington, D.C. Common closed a $40 million funding round last year, fueling it for a planned expansion into New Orleans, Los Angeles, and Miami.
Christopher Herbert: Managing Director, Joint Center for Housing Studies of Harvard University
If you need a talking head for your TED panel on the residential housing market, Christopher Herbert is your person. His Harvard research team produced the 30th annual "State of the Nation's Housing" report last June, immediately cited by the mainstream press, the trades, regionals, bloggers and even the Senate Committee on Finance, if you don't want to read it yourself. Herbert is earnest, plain-spoken, and knows his stuff. He should—Herbert serves on the Board at Freddie Mac, is co-editor of a book that analyzes the aftermath of the last housing crisis, and has done extensive research related to housing policy and urban development in the U.S. and abroad. The message of this year's report: We're in a housing affordability crisis. It's a "wicked" problem, Herbert explains, meaning complex causes requiring complex solutions. Sounds grim, but when watching him lecture, you feel Herbert is going to help find the answers.
Dottie Herman: CEO, Douglas Elliman
Dubbed "the richest self-made woman in real estate" by Forbes this year, Dottie Herman began her story on Long Island, where she managed Merrill Lynch's Northeast real estate division. There, a mentor said she was a "diamond in the rough," and everything she's touched since seems to have turned to gold. In 2003, she purchased Prudential Douglas Elliman with business partner Howard Lorber. The company, which dropped "Prudential" in 2012, is now the third-largest residential real estate brokerage in the U.S., according to REAL Trends, with a sales volume of $26.1 billion in 2017. Elliman continues to expand through acquisitions of independent brokerages in New York, California, Florida and Massachusetts, including in some of their wealthiest enclaves. On the agenda for this year: working with StreetEasy to create a new listings entry platform and recently launched a new and intuitive intranet for agents, complete with the first-ever agent app store, called, simply, Douglas.
Donald R. Horton: Founder, D.R. Horton Builders
D.R. Horton has been the #1 home builder in the U.S. since 2002. Last year, the company sold 40,309 homes through four brands: luxury, affordability, active adult, modern design. Donald Horton started as a sales rep for a builder of standardized homes in Fort Worth, Texas, in 1977, but quit when the builder refused requests for custom details. "There's nothing a buyer hates worse than to hear 'No,'" he said in a 1994 Forbes interview. Soon, he was building homes, and adding requested details—at a charge. In the 1980s, he doubled the company annually. In the 1990s, Horton went national, and went public. During the subprime crisis, he cut his workforce by 75 percent, and then rebounded by increasing efficiencies. The company moved into its own building in Arlington, Texas, last year, leaving behind luxury offices overlooking downtown Fort Worth. As Horton explained to a local newspaper: "I didn't want to pay rent anymore."
Bjarke Ingels: Founder, Bjarke Ingels Group
Bjarke Ingels is the "starchitect" of the moment, designing public and private projects globally, including the last project in the re-building of the World Trade Center, 2WTC. He's young, hip, charismatic, innovative, and he is BIG—that's the acronym for his firm, Bjarke Ingels Group. The Danish architect eschews the "petrifying pragmatism of boring boxes" in favor of seeming playfulness. Of his NYC residential projects, the VIA 57 West condominium has been described as a "twisted pyramid" with Hudson views. E126 in Harlem, with a curving facade, is nicknamed "The Smile." The two towers of his hotel-and-residences project, The Eleventh, seem to "dance" with each other. Ingels makes it clear, however, that he designs for climate and cultural context, and adheres to the idea of "hedonistic sustainability"—described in his TED talk as "the idea that you can actually be sustainable but increase quality of life while doing so."
Kelsey Keith: Editor in Chief, Curbed
Curbed.com started as newsy, gossipy NYC-centric real estate blog, but blossomed into an online publisher with editors and writers in 14 U.S. cities and 17 million page views per month. Editor-in-chief Kelsey Keith, formerly of Dwell and Architizer, has greatly expanded the new Curbed to hook readers with regular columns on architecture and design, moving-to-cities guides, plenty of eye-catching photos and in-depth news reports, such as "The United States of Texas and California" (scheduled for October), an ambitious study of "pressing themes common to these two national bellwethers." "Our intention is to demonstrate something revelatory about the American zeitgeist of 2018," she told Commercial Observer. Something not as revelatory: media outlets like Curbed are driving constant reader interest in real estate like never before.
Gary Keller: Co-founder & Chairman, Keller Williams
A charismatic, brilliant, and visionary leader reminiscent of Steve Jobs (really!), Gary Keller has spent his life in the real estate industry. The Texas native sold five homes in his first month as an agent; in his twenties he co-founded Keller Williams Realty, an Austin-based real estate brokerage that is now the world's largest by agent count. The 186,000 KW "associates," 90 percent of them in the U.S., work at franchised offices, attracted by an agent-centric model that emphasizes coaching and profit-sharing. Keller is currently arming his devotees with snazzy technology to fight a battle of agents versus automation—if, in five years, there is still a human brokering your home sale, that will be in no small part due to Keller's mind and muscle. Also a best-selling author, he reiterated one of his mottos at a recent real estate technology conference: "I want it to say on my headstone that I was a Realtor."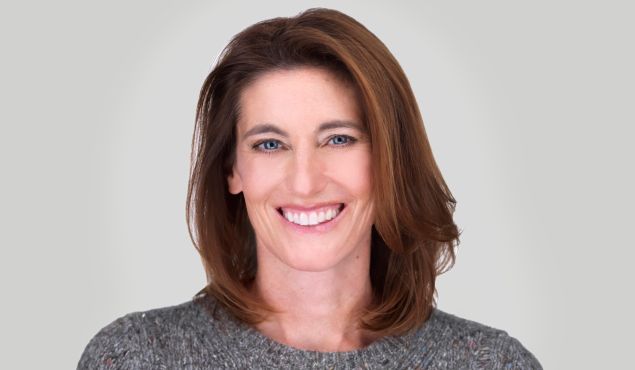 Alexa Lambert: Broker, Stribling & Associates
The #1 broker by sales in New York City (according to the REALTrends 1000) moved more than half a billion dollars' worth of properties last year. If you can make it there, Alexa Lambert of Stribling & Associates probably sold you your apartment. Recent deals have included the sale of Katie Couric's 4 bedroom pre-war co-op for north of $7 million, and Disney CEO Bob Iger's $19 million 5th Ave crash pad. So why isn't she more of a household name? Discretion, rather than reality TV, is Lambert's style. Real estate developers love her too, for a 28-year track record that includes sales at the former Plaza Hotel and a $34 million penthouse at the Shephard in Manhattan's West Village.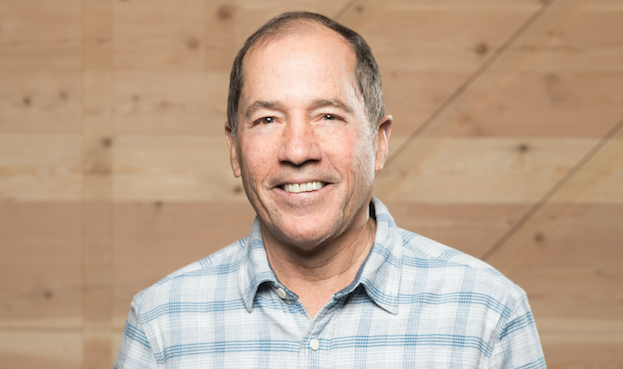 Michael Marks: Co-founder & Chairman, Katerra 
Construction industry disrupter Katerra is moving at the speed of a tech start-up—and, in fact, Katerra bills itself as a "tech company," one which plans to revolutionize the $12 trillion global construction industry—traditionally and notoriously fragmented and inefficient—into a "womb to tomb" one-stop shop, covering everything from design to actual construction. With $865 million in venture capital raised so far (including from deep-pocketed SoftBank), Katerra has acquired a half-dozen architectural and design firms, opened three operational factories, and in June merged with KEF Infra, a Bangalore-based infrastructure company that uses robotics and automation. After the merger, the combined operation will have 20 offices worldwide and 3,400 employees, and aims to have revenue of about $15 billion in five years, just three years after Katerra's founding in Menlo Park. "Almost everywhere you look, there's money to be saved," co-founder and Chairman Michael Marks told Bloomberg. "It's so inefficient in so many ways, it kind of takes your breath away."
Miguel McKelvey & Adam Neumann: Co-founders, WeWork & WeLive
Adam Neumann grew up on a kibbutz in Israel. Miguel McKelvey? A collective in Oregon. So it's no wonder their business model is based on the concept of "We." They launched WeWork in 2010 after noticing the building they worked in was partially vacant, and started a venture renting co-working spaces with shared amenities. Ten years and 20 countries later, the two are set on becoming the "We" of the residential market as well. WeLive, launched in 2016, leases apartments with shared living spaces, and already has properties in NYC and D.C. A third is in progress in Seattle, and their prime backer SoftBank has visions of expanding to India's tech centers. WeLive's growth plans are ambitious, given other upstarts in this market (Common, Ditto, et al). The New Yorker has called the idea "dorms for grownups," but the idea of co-living is touted as evidence of the "sharing economy" trends driven by millennials. Economically speaking, it looks like a good bet and natural fit for Neumann and McKelvey, who predicted WeLive's residential revenue will be percent of their overall revenue ($605.9 million) by the end of this year.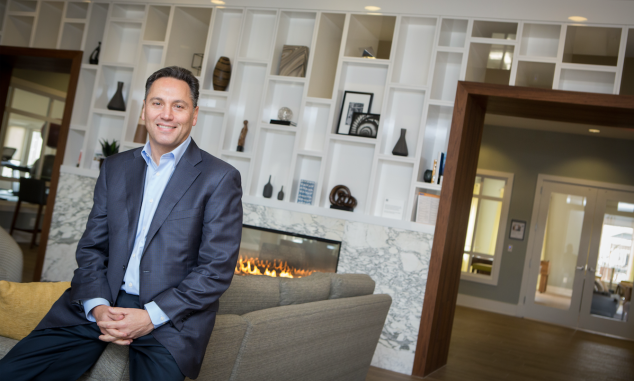 Timothy Naughton: Chairman, CEO & President, AvalonBay Communities
Tim Naughton is a lifer at AvalonBay Communities, having arrived in 1989 when the company was known as the Mid-Atlantic Group of TCR. He's risen through the ranks to become Chairman, CEO, and President of the company that in 2018 was named the #1 REIT by Multi-Family Executive for online reputation, and #4 by the National Multi-Housing Council, for number of units owned (over 77,000). The company has another 5,774 apartments in the pipe, and Naughton says one of their goals is to accommodate millennials with units that are smaller or engineered for roommate living. The REIT "isn't shy" about returning profits to investors, Forbes has noted; the company has also been characterized as environmentally, socially, and governance friendly. Voted as a best place to work by GlassDoor, AvalonBay celebrated its sixth annual Spirit of Caring Month in May: a time for employees to give back through the company's Building Strong Communities philanthropy program.
Pam Patenaude: Deputy Secretary, HUD
A collective sigh of relief emanated from the real estate industry last September when Pam Patenaude was made Deputy Secretary at HUD, which deploys a $46 billion budget to help poor families and distressed neighborhoods. Unlike her boss, Ben Carson, who has no experience in government or housing, Patenaude is a pro—she was formerly president of the J. Ronald Terwilliger Foundation for Housing America's Families, director of housing policy at the Bipartisan Policy Center, and HUD assistant secretary for community planning and development under President George W. Bush. At the Terwilliger Foundation she led bipartisan efforts to expand access to affordable housing. At HUD, she has identified some things in need of updating, including formulas for housing vouchers. Patenaude is increasingly the more prominent face of HUD, touring neighborhoods with mayors, and traveling to hurricane-ravaged Puerto Rico to announce HUD's $18,500 million commitment to the island to address housing, infrastructure, and economic development issues.
Jerome Powell: Chairman of the Federal Reserve
Jerome Powell is the Fed, and his pronouncements can heat a housing market up or cool it right off. At any time, increased costs for borrowing—for ARMs, equity loans, 30-year mortgages, bridge loans—could dampen the hot residential sales market as well as commercial development. Powell's arguments for slow, gradual interest rate hikes at the Fed's annual symposium this past August were characterized as everything from "dovish," to "neutral," to "like Goldilocks" (presumably, just right). President Trump was "not thrilled." The Fed doesn't have a terribly rich history of communicating directly and transparently, but when Powell assumed the mantle early this year, he said his aim was to "start with a plain English summary of how the economy is doing"—and at the August symposium, he made it clear he thought the Fed's modest rate hikes will keep everything in balance. As ever, we'll all just have to see.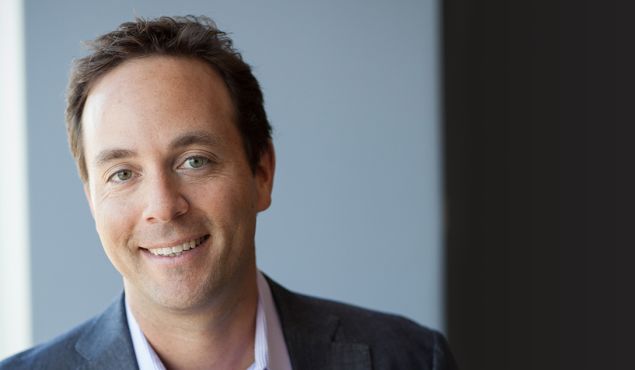 Spencer Rascoff: CEO, Zillow
Spencer Rascoff founded Zillow in 2005, along with a team of ex-pats from Expedia (the company that purchased Rascoff's first tech start-up, Hotwire), because "there was this information asymmetry between consumers and professionals in real estate," he told Business Insider. Zillow now has information on 110 million American homes (e.g., history of sales, listings, property tax) and 188 million unique monthly visitors, according to a report on NASDAQ.com, aiming to buy, sell, rent, lease, or just look—especially at the Zestimates, Zillow's proprietary estimated sales prices for any home, not just those on the market. Being that big of a bigwig isn't without its issues, however. Zillow's Premier Agent multiple listing service platform recently came under attack for allowing agents to advertise on other agents' listings. And the stock took a dip this year when Rascoff introduced Zillow Offers, which facilitated what many would term "flipping," (and which Rascoff termed in an August earnings call as a "service for which we charge a fee," allowing them to sync their home sale with their next purchase). Rascoff remains unfazed. "Real estate is fun," he told GlassDoor. "We have barely scratched the surface of innovating in and around the home."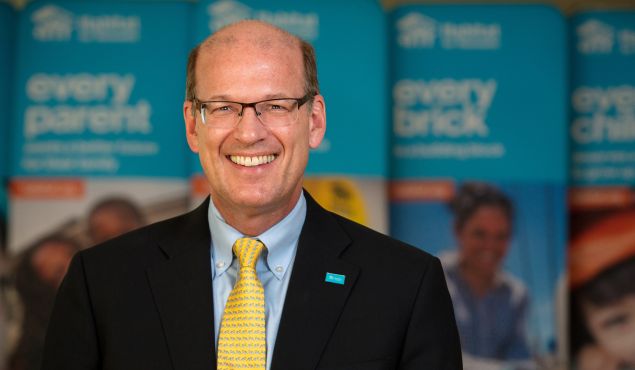 Jonathan Reckford: CEO, Habitat For Humanity International
Jonathan Reckford combined business (he's a Goldman Sachs alum and Stanford MBA) and faith (he served as executive pastor at a 4,300-member church in Minnesota) to become one of the world's outstanding nonprofit CEOs. He's led Habitat for 13 years; in the past year alone the organization improved housing for three million people, including beneficiaries in all 50 states. Perhaps best known for its "builds"—in which community volunteers and future homeowners construct a single-family house (pros often do the electrical and plumbing work)—Reckford has also been heavily involved in disaster relief. The organization has created a network of some 900 shops, known as Habitat ReStores, which provide an easy means for homeowners to donate their unused flooring, cabinets, appliances, and more to be resold in an effort to fund Habitat's mission "to build homes, communities and hope."
Stephen Ross: Founder & Chairman, Related
Stephen Ross, founder and chairman of Related Companies, spends his time building entire neighborhoods: a 280-acre complex in Abu Dhabi; the Grand Avenue urban-renewal project in downtown Los Angeles; the rebirth of 23 acres at Willets Point, Queens, New York. And his $25 billion Hudson Yards project is the largest private development project in U.S. history. When finished, it will boast 28 acres of apartments, offices, hotels, retail, restaurants, parks and performance spaces, a public school and destination for tourists eager to climb a 15-story staircase sculpture. Besides managing $50 billion in properties around the world, Ross has also remained true to the business that gave him his start 40 years ago: affordable housing. After acquiring four communities from Aimco last spring for $590 million, Related's inventory rose to 50,000 affordable apartments and workforce housing units.
Ryan Schneider: CEO, Realogy
Realogy, the only real estate brokerage in the Fortune 500, surprised everyone by bringing in a new CEO from outside the industry last October. Ryan Schneider, formerly of Capital One, with a Ph.D. from Yale in economics, was credited with doubling the card division's assets to $90 billion. For a lumbering giant like Realogy, that seemed to be the skill set needed. Schneider started his tenure with a complete shake-up at the C-level, accompanied by a huge round of layoffs. In 2017's Q4 earnings call, he shared his rather astonishing vision for the firm's ZAP platform: to create an "open environment, where it's incredibly easy to plug in any of the third-party products that an agent wants to use." In the past, acquisitions figured heavily in the company's growth; Schneider's strategy includes intensive recruiting. Lumbering giants move slowly. Ryan Schneider and Realogy have been moving rather nimbly so far this year.
Ben Silbermann & Evan Sharp: Co-founders, Pinterest

Sage green is a thing for 2018, says Pinterest, at least according to the preferences of its 200 million monthly users. The virtual bulletin board, launched in 2010 by Ben Silbermann and Evan Sharp, had two types of early adopters: design bloggers and people who liked creating a visual scrapbook of home design ideas. This year, they added Pinterest Lens, which lets people search for inspiration by aiming their phone camera at objects around them. The company is currently valued at $12.9 billion. Forbes predicts it could go to $19 billion soon if the company does a better job of monetizing its advertising potential—there are more than 2 billion searches every day, and 55 percent of its users shop on the site. Ironically, another important trend this year (up over 900%) was "lagom," a Swedish term meaning less clutter in one's life.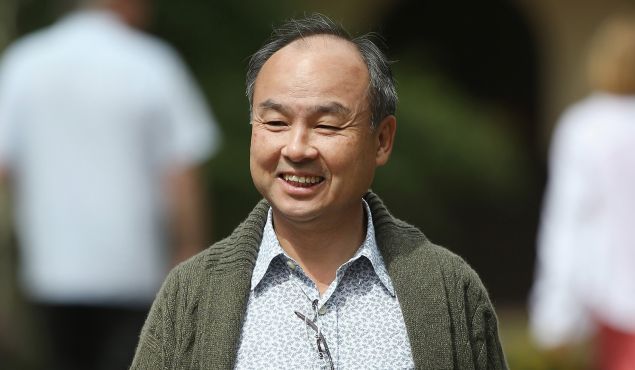 Masayoshi Son: Founder & CEO, SoftBank
Come one, come all to the office of Masayoshi Son, the billionaire founder of SoftBank, and king of disruptive real estate funders. Whether it's the play by Katerra to streamline the construction industry, or the move by Compass to change real estate by arming agents with tech, a nod from Son and SoftBank's Vision Fund is like an imprimatur from the Pope—Katerra now has $1.3 billion in bookings, and SoftBank's infusion of $450 million gave Compass a $2.2 billion valuation. Even when a deal doesn't go through (see the case of internet home buyer Opendoor, which had a flirtation with SoftBank this spring) word of Son's possible involvement confers a new level of legitimacy. Move over, Sand Hill Road. Tokyo (where SoftBank is headquartered and where Son, also a leading philanthropist, is Japan's richest man) is in the house.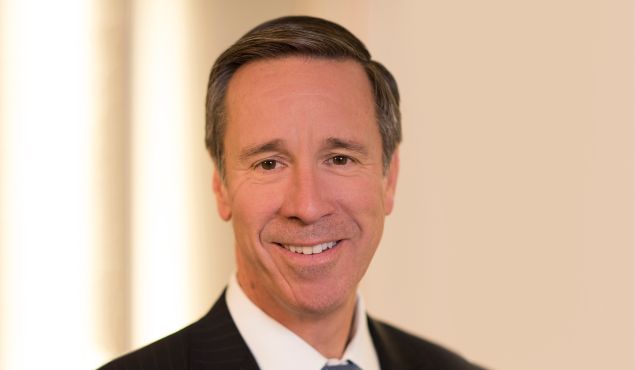 Arne Sorensen: President & CEO, Marriott
As it turns out, all sorts of people love having 24/7 hotel amenities available in their apartment. Arne Sorensen, hired in 1992 as Marriott's M&A lawyer, was named CEO of Marriott in 2012, the first in the company's history without the last name "Marriott." Four years later, Sorensen led the acquisition of Starwood Hotels & Resorts to make Marriott the largest hotel chain in the world, and the largest branded residential operator. They now represent 56% of high-end branded residences globally, most under the Ritz Carlton and W Hotel brands. What else is in Marriott's future? "Increasingly, people"—families, college classmates, bridesmaids—"are looking for places that groups can stay," Sorensen told CNBC last April, while discussing Marriott's foray into the home-sharing rental market now dominated by Airbnb. They're currently doing a six-month pilot program in London to test the waters. And, presumably, the hallway ice machines.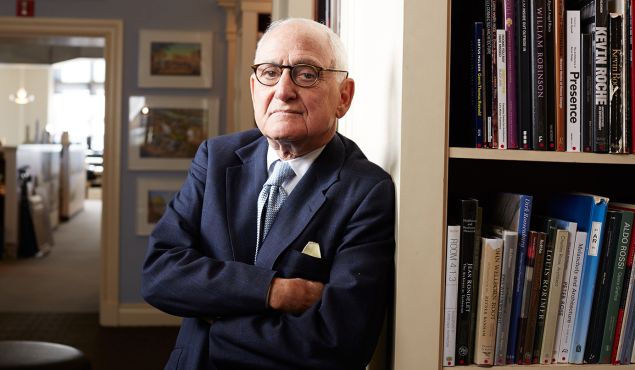 Robert A.M. Stern: Architect & Founder, RAMSA
"Limestone Jesus." "King of Tradition." "Dean of Architecture." All darn solid nicknames, but the last perhaps most accurately describes the renowned Robert A.M. Stern, who recently retired as Dean of Architecture at Yale. Stern, a self-described modern traditionalist, is as well-known for 15 Central Park West—the most expensive building in Manhattan, designed in faux pre-war style, clad in limestone—as he is for a garden community near Celebration, Florida he designed for Disney, the type of suburb described in one of his numerous books on architectural history, Paradise Planned: The Garden Suburb and the Modern City. Stern founded his firm RAMSA in 1969, but started his career at NYC's Housing and Development Administration before his career took off as a designer of private homes and villas blending postmodernism and classicism. Today, municipalities globally tout having a Stern-designed building in their cityscapes. Notably, his design for an affordable housing development in his hometown, Brooklyn, was just approved in January.
Barry Sternlicht: Founder, Chairman & CEO, Starwood Capital Group
Barry Sternlicht has been gobbling up homes, and his REIT, Invitation Homes, is now the #1 single-family home landlord in the U.S., with 82,000 properties. Sternlicht, whose Starwood Capital Group has $56 billion in assets among multiple operating companies, set his sites on this market in 2013 when he acquired Waypoint Real Estate, an early investor in rental homes. In 2015, the combined Starwood Waypoint was spun off as its own REIT, which then acquired Colony American Homes. Last year they merged with, and changed their name to, Invitation Homes. (Merger partner Blackstone retained 42% ownership.) Perhaps one of the best decisions Sternlicht made was to hire Fred Tuomi, creator of the first automated apartment management system. Tuomi was approached during the Colony acquisition to translate his system to the single-family rental business. Apparently, he was successful—Tuomi is now CEO of Invitation.
J. Ronald Terwilliger: Founder and Chairman, J. Ronald Terwilliger Foundation for Housing America's Families
Ron Terwilliger is on a mission. Decent jobs and hard work translating to home ownership is no longer a given, especially among millennials, a fact he's hellbent on driving home to political and corporate leadership. Now retired from his position as CEO of Trammell Crow Residential, the largest developer of multi-family housing in the U.S., Terwilliger has been busy funneling cash to the right places through his Foundation for Housing America's Families: $100 million to Habitat for Humanity, $5 million to the Urban Land Institute, $5 million to Enterprise Community Fund. This year he backed the nascent Home1 campaign, which aims to raise awareness about the affordable housing crisis like Al Gore's "Inconvenient Truth" did for global warming. "We need news media to cover this," he said at the Home1 launch in February. "We need to take action—right now—to protect the American Dream."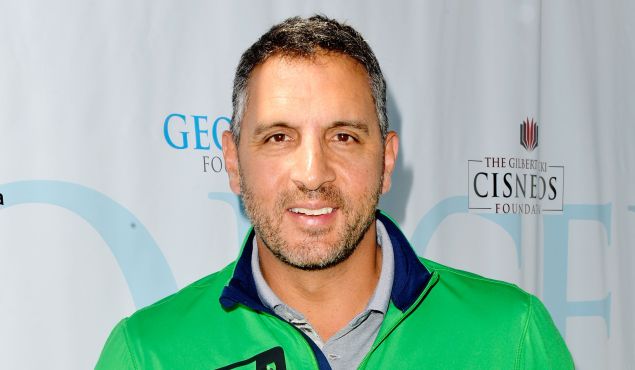 Mauricio Umansky: Co-founder & CEO, The Agency
Mauricio Umansky is married to reality TV royalty (his wife is Real Housewife of Beverly Hills Kyle Richards, which makes Umansky's mother-in-law Paris Hilton's grandmother), and just as the Housewives klieg lights turned on, he set about creating a brokerage to the stars in Beverly Hills. The Agency's squad of 400+ agents focus on luxe properties both there and in other swanky global destinations; with deals like the $35 million sale of the estate of late Philadelphia Flyers owner Ed Snider, Umansky is ranked the #3 broker by dollar volume of sales nationwide. Seven years after its founding, the firm has ranked three times on the Inc. 5000 list of fastest-growing U.S. private companies.
Eric Wu: Co-Founder & CEO, Opendoor
Flip, or flop? The new brokerage model—iBuyer—was dubbed "person of the year" by Inman last December. Opendoor and its CEO and co-founder Eric Wu have become the face of that "person," which certainly has competitors (OfferPad, Redfin, Knock, Zillow). But Opendoor, which has raised $325 million in equity so far, is the front-runner; their goal is to penetrate 50 markets by 2020—15% of the U.S. market. How's it work? Home-sellers express interest on the web site, an offer is made based on Opendoor's algorithm, the sale is concluded, and Opendoor resells the home. The whole transaction happens in "real time," Wu says. Cautious analysts note the risks of unknown economic factors and lag times for a flip. But onward Wu pushes, as he told TechCrunch, because "real estate was in need of being transformed."
Arthur William Zeckendorf & William Lie Zeckendorf: Co-Chairs, Zeckendorf Development & Terra Holdings
Brothers Arthur and William are the third generation of the Zeckendorf dynasty, now synonymous with luxury living in Manhattan. Condos at their 15 Central Park West are the most expensive in NYC, averaging $6,045 per square foot. Sales at their 520 Park Avenue average $40 million per residence. However, Crain's NY Business took them to task this year for being one of several high-end developers that "ignore, if not mock, the goal of environmental stewardship." But flagrant luxury is not the whole story. "I was there," William told The Real Deal, referencing the subprime debacle. "It was horrible." Taking a lesson from family history—their father and grandfather experienced bankruptcies—the brothers cushioned their financial security with Terra Holdings, parent of Brown Harris Stevens and Halstead Property. As William told the Wall Street Journal a few years back, the brokerages "produce a reliable income," and "we stick to one project at a time."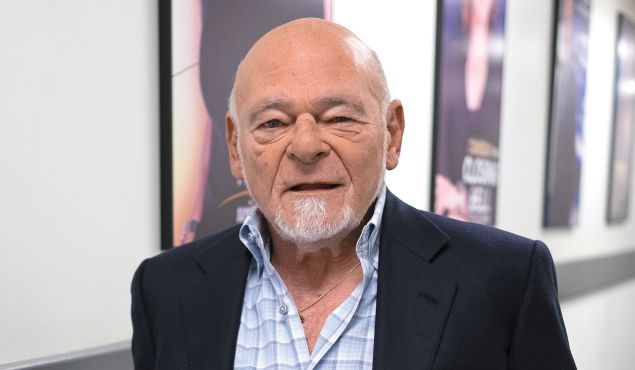 Sam Zell: Chairman, Equity LifeStyle Properties & Equity Residential
The king of Real Estate Investment Trusts, Sam Zell, is chairman of Equity LifeStyle Properties, which owns manufactured housing and RV sites in 23 states, while sister company Equity Residential, which Zell founded, is a top owner of apartment housing in the US: 79,412 units concentrated in major cities like Boston, New York, Seattle and San Francisco. But Zell wields influence not only because of his properties, but also for his maverick approach to business. A born entrepreneur (his memoir recounts a boyhood tale of selling an issue of Playboy to his friends), his multi-billion fortune stems from his eagerness to buck the crowd.