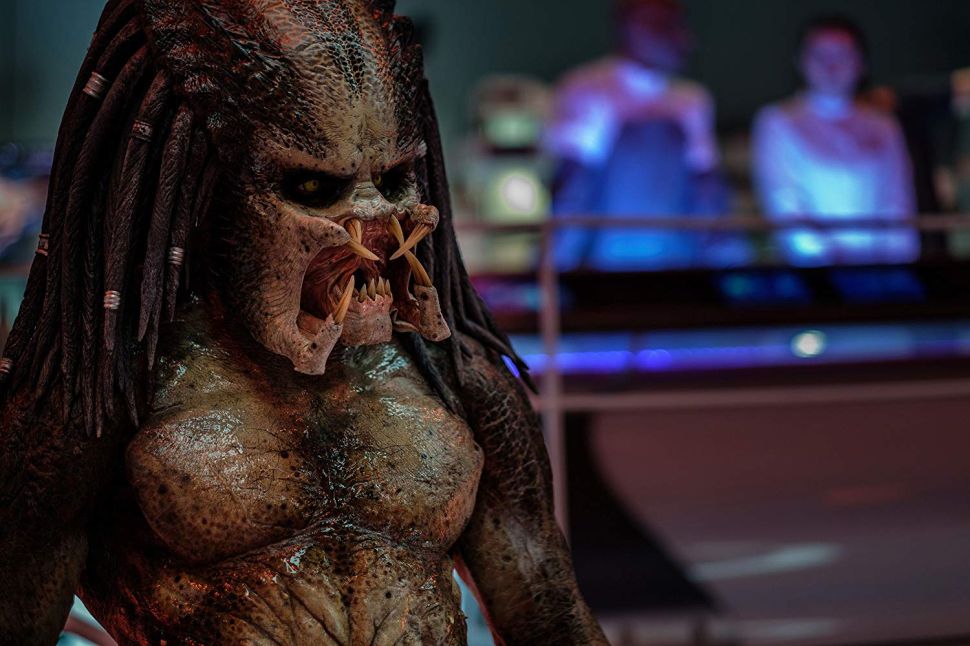 As his new film hits theaters, The Predator sat down for an interview with Observer entertainment reporter Brandon Katz. The veteran movie star touched on a wide range of topics, including his love of musicals and the rigors of Hollywood today.
Read the full transcript of the jaw-widening conversation below.
Thanks for taking the time to speak with Observer. I know your schedule is a bit hectic right now.
Of course. Always have time for the press. Speaking of which, I know how crazy competitive media is these days. If you ever need me to do something for you [draws finger across throat], just say the word.
Uhhh, I'm all right, but thanks—
No, really, I mean it. It's no problem. I don't have an ounce of morality in me. I'll kill anyone, anywhere, at any time. Men, women, children, 230-pound Austrian actors, doesn't matter. I just really get a kick outta killing.
That won't be necessary.
Suit yourself.
So this is the sixth film that stars your alien race. How is this one different?
Wow, really? First of all, no one uses the word "alien" anymore. We're "extraterrestrial beings" now. We're not like those unintelligent meatbag Xenomorphs. This isn't the 1950s, bro. Diversity matters. Go see Crazy Rich Asians, you ignorant buffoon.
My apologies. I didn't mean to offend.
It's O.K., I'm just under a lot of stress right now. We haven't had a box office hit in almost a decade, so there's a lot riding on this bad boy.
Is that hard as an actor—to balance your artistic pursuits with commercial viability?
Absolutely. People don't realize the immense pressure leading actors are under to churn out profitable blockbusters just so they can do the projects that really excite them. One box office flop and suddenly you're a leper in this industry. [Pauses] In Hollywood, you contort yourself in order to become a commodity that is sold like chocolate bars. You put a price tag on your soul.
Wow, that was remarkably eloquent and powerful.
We have schools on Yautja Prime, ya know. We're not savages.
So, what are you doing when you're not killing?
Thinking about killing.
I mean, do you have any hobbies outside of, you know, being an apex predator and acting?
Does skinning human carcasses in the jungle count?
Not really.
I've always wanted to be in a musical, actually. With our unhinged four-quadrant mandibles, we're able to hit vocal octaves that human singers can't. I actually auditioned for the upcoming Freddie Mercury biopic Bohemian Rhapsody, but they told me I "didn't have the right look." Can you believe that?
Well, you are a seven-foot, 550-pound extraterrestrial being.
Semantics.
On that note, I'll let you go. Good luck as The Predator hits theaters September 14.
[Snarls incomprehensibly]