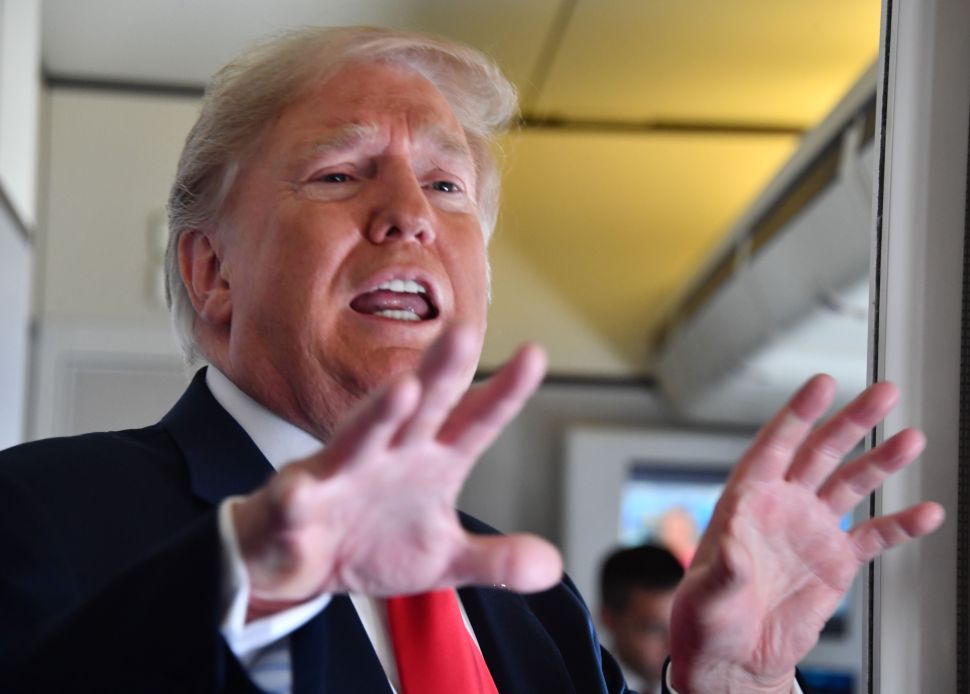 While lambasting NATO at a campaign fundraiser in North Dakota, President Trump likened the United States to a "developing nation."
"We have some of these countries, they are considered growing economies. They are considered nations in that aren't mature so we pay them," Trump told an audience on Friday. "You know, they call them developing nations. Well we are a developing nation, too. We are. As far as I'm concerned, we're a developing nation."
The president has compared the United States to developing nations throughout his tenure in Washington—breaking from his predecessors who stressed American exceptionalism. He has also called developing nations like Haiti "shithole countries," stating his preference instead for countries like Norway.
In March, after comparing the United States to a "third-world country" the week prior, Trump criticized a term in the Paris climate agreement in which developed countries shouldered the costs of developing countries switching to cleaner energy sources.
"As far as I'm concerned, we're developing. Pay us some money. We're developing," said the president.
During Friday's North Dakota rally, Trump also joked about falling asleep during Barack Obama's speech from earlier in the day, in which the former president accused Trump of "capitalizing on resentments" and "anger."
After calling the U.S. a developing nation, the president mocked The Washington Post reporter Bob Woodward over his forthcoming tell-all about the White House, calling him an "idiot" who "wrote this book which is all fiction."