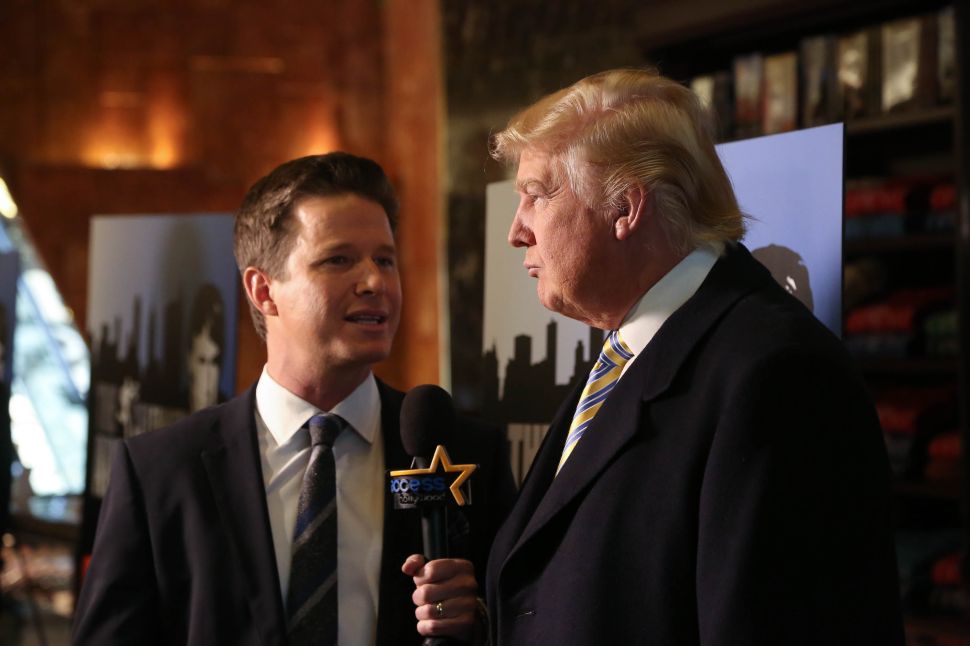 President Trump is still hung up on the release of the infamous Access Hollywood tape.
"There's even questions about the tape, there's many things going on," Trump told The Daily Caller on Tuesday, adding that the audio recording in which he bragged about grabbing women's genitals "was done in a trailer secretly" and released illegally by NBC.
"I had a lawsuit prepared, a lawsuit that was prepared to be filed against NBC because they leaked that tape," continued the president. "I had a lawyer hired to bring a suit right after the election ended, but one problem arose. I won the election."
The president's remarks on the Access Hollywood tape follow a statement released by NBC, in which the network defended its decision not to run Ronan Farrow's reporting on sexual misconduct that toppled disgrace Hollywood predator Harvey Weinstein. Trump, a critic of network, used the instance to discredit NBC.
After calling NBC "FAKE NEWS" via Twitter on Tuesday morning, the president told The Daily Caller the network was "worse than CNN."
Although Trump apologized for the tape shortly after its release in 2016, chalking his comments up as "locker room talk," he has reversed this stance throughout his presidency. Last November, in the lead up to Alabama's special election, The New York Times reported that Trump told a senator and advisor the recording was inauthentic. The Times' reporter Maggie Haberman later told CNN that Trump had spread the claim to a third party.
"Let us make this perfectly clear, the tape is very real," Access Hollywood host Natalie Morales said following The New York Times report. "He said every one of those words."