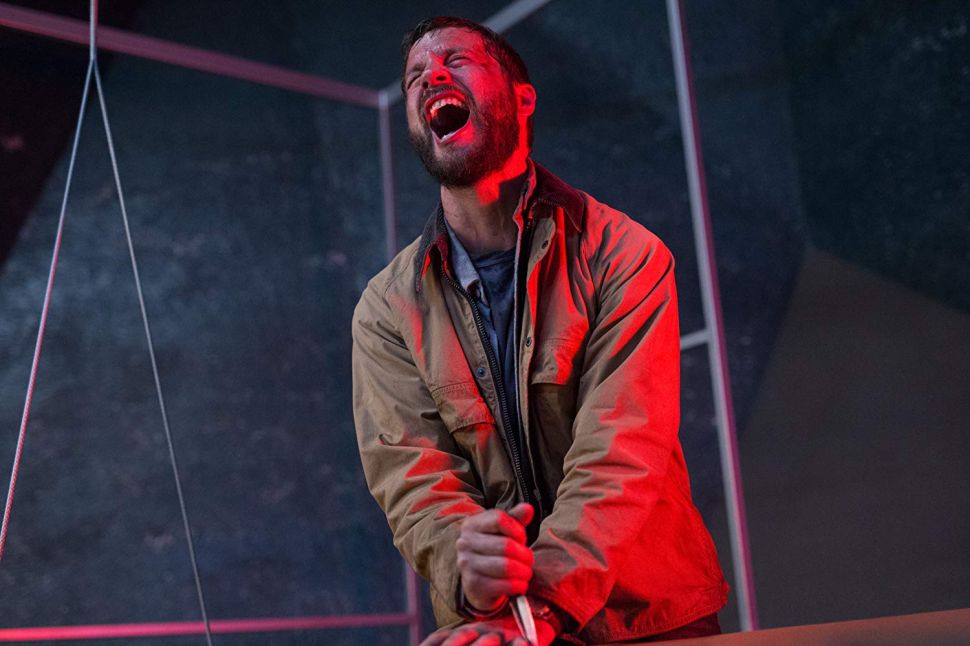 It may only be September, but we're already in the thick of awards season. Critics are raving about A Star Is Born and First Man, while #FilmTwitter is stuck in a near-constant cycle of hyperbolic reaction, passionate debate and Oscars projection. Expect this to continue for the next five months like a paradoxical vortex loop straight out of a Christopher Nolan movie. But as we enter the frenzied fray, less showy pictures from earlier this year may get lost in the conversation.
Subscribe to Observer's Entertainment Newsletter
That's why we're here, to give credit where credit is due to films that didn't garner as large of audiences as they deserved. These are movies you may not have heard of and, if you have, may not have actually seen. Our advice: check them out soon; some are still in theaters.
Upgrade (June 1)
Box Office: $13,516,615
By the end of the year, the six major film studios will have dropped between 150 and 175 movies combined, all of television will have screened upwards of 500 scripted shows and hundreds of less-mainstream films will have come and gone. We are so inundated with content from all angles that we're practically drowning in it. As such, you might have easily missed the June release Upgrade. 
Set in the near future, Grey Trace (Logan Marshall-Green) agrees to an experimental procedure to cure his paralysis after a brutal mugging that leaves his wife dead. The cure—an artificial intelligence implant—unexpectedly grants him incredible physical abilities. The spine of this story is, in truth, a familiar one, but its other bones have been retrofitted with sleek technological enhancements to tell an engaging story that looks and feels like something new. 
Nearly every plot-move in the cheeky Upgrade is telegraphed, but I support any picture that visually changes the way we tell certain stories, and Upgrade is nothing if not aesthetically creative. Writer-director Leigh Whannell (Saw) uses some fancy camerawork to deliver refreshingly awesome action. This is the perfect kind of watch for a Saturday night in which you just want to stay on the couch.
Made for a relatively low budget (between $3 million and $5 million), Upgrade is the type of original sci-fi feature that Hollywood rarely releases anymore.
Sorry to Bother You (July 6)
Box Office: $17,247,424
Hot Take: Sorry to Bother You is one of the best film of the year so far. A satirical, fantastical and experimental long-shot that resembles a comedic Clockwork Orange, the movie is fiercely original and unlike anything else we've seen in 2018. First-time director Boots Riley described it as "an absurdist dark comedy with magical realism," which is pretty much the most batshit crazy yet accurate summary one could muster.
Sorry to Bother You follows telemarketer Cassius Green (Lakeith Stanfield, grounding this out-there plot with a naturalistic performance) in a dystopian, not-too-distant future where he unearths a surreal key to professional success. First and foremost, Sorry to Bother You is achingly hilarious—the first act is overstuffed with LOL moments in each scene. Underneath the hilarity, though, is a potent message about society's racial barriers and American consumerism in the face of labor disputes. There's a lot going on, but it never feels like it's too much, even if it's pretty gonzo at times.
Made for a paltry $3.2 million, the film is a clear financial success, but for being the antithesis of a mainstream offering, we felt it deserved so much more.
Eighth Grade (July 13)
Box Office: $13,281,648
This feature directorial debut from actor-writer-comedian Bo Burnham isn't flawless, but it is impressive. With a simple goal in mind (Burnham told Observer last month that he just wants "people to feel things") Eighth Grade accomplishes what it sets out to do.
Newcomer Elsie Fisher shines as 13-year-old Kayla, making her way through the last week of middle school, which will cap off what has been a disastrous eighth-grade year. We've all been there. Growing up is hard enough without every emotion being magnified thanks to the shortsightedness of youth. In this outing, we relive much of what we've been trying to forget about our own school experiences.
Kayla suffers through embarrassment and heartache as she searches for connection in a lonely world. Her life is often cringeworthy and awkward, it's also real and relatable. Burnham displays an immediate understanding of authentic storytelling in a coming-of-age tale that is refreshingly childlike.
The Wife (August 17)
Box Office: $2,037,257
We're cheating a bit here. Despite being a small film, The Wife is unlikely to get lost in the shuffle of awards season thanks to a towering turn from Glenn Close. The six-time Oscar nominee delivers one of the best performances of the year, and should be considered a lock for her seventh nomination.
The story follows Joan and Joe Castleman (Close and Jonathan Pryce) in the run-up to Joe receiving the Nobel Prize for literature. Joe's accomplishments have been mounting since he and Joan first met in the late 1950s. The Wife toggles between the present day and the couple's youth to draw a complex picture of their marriage—and a lifetime of shared compromises, secrets, betrayals and mutual love.
This is a movie wholly propelled by Close's gripping portrayal, and while the detailed story may not completely hold up upon further inspection, any minor qualms are squashed by the talent on screen.