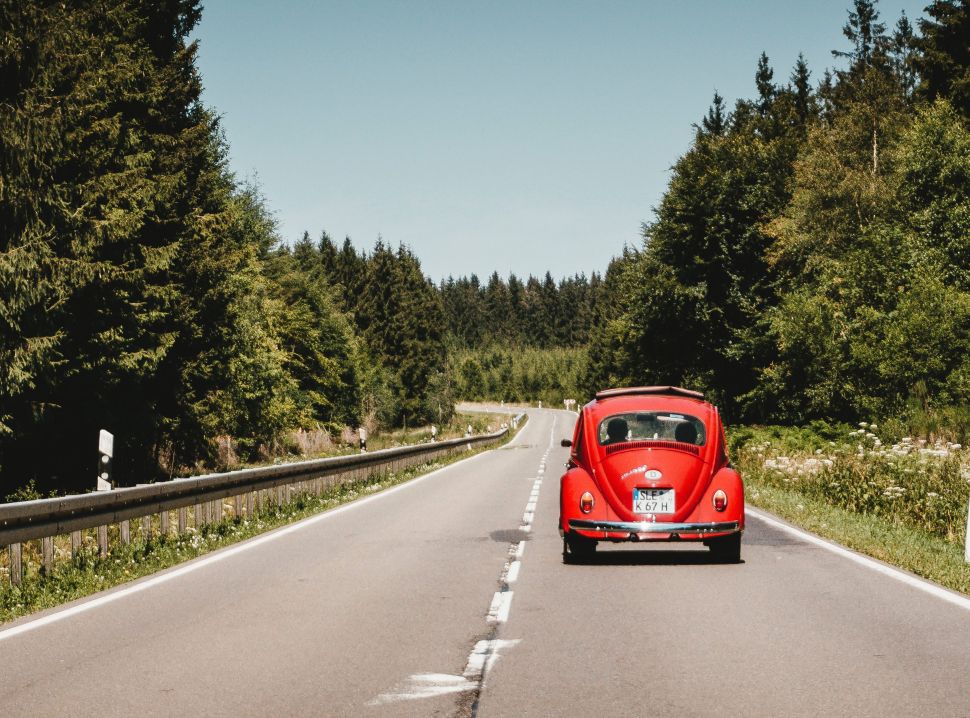 The tale of the lovely Volkswagen Beetle Bug is coming to an end.
On Thursday, Volkswagen confirmed that it will stop the production of its iconic Beetle next year, amid years of plunging sales and Volkswagen's shifted emphasis from passenger cars to SUVs and futurist initiatives like electric cars.
"The loss of the Beetle after three generations, over nearly seven decades, will evoke a host of emotions from the Beetle's many devoted fans," the German carmaker's U.S. CEO Hinrich J. Woebcken said in a statement on Thursday.
The Beetle first arrived in the U.S. in 1949. During the countercultural 1960s and '70s, it was the best-selling car in the world. And at one point, the Beetle was the most-produced car in history, according to Volkswagen.
Although the Beetle is best known as "the people's car" (which is what Volkswagen means in German), the ladybug-shaped vehicle has become a favorite of Hollywood stars since it hit the market. Some drive them; some keep vintage versions as collectibles; and some even trade them on eBay.
Here are six celebrities who we know for sure own at least one Beetle:
Jerry Seinfeld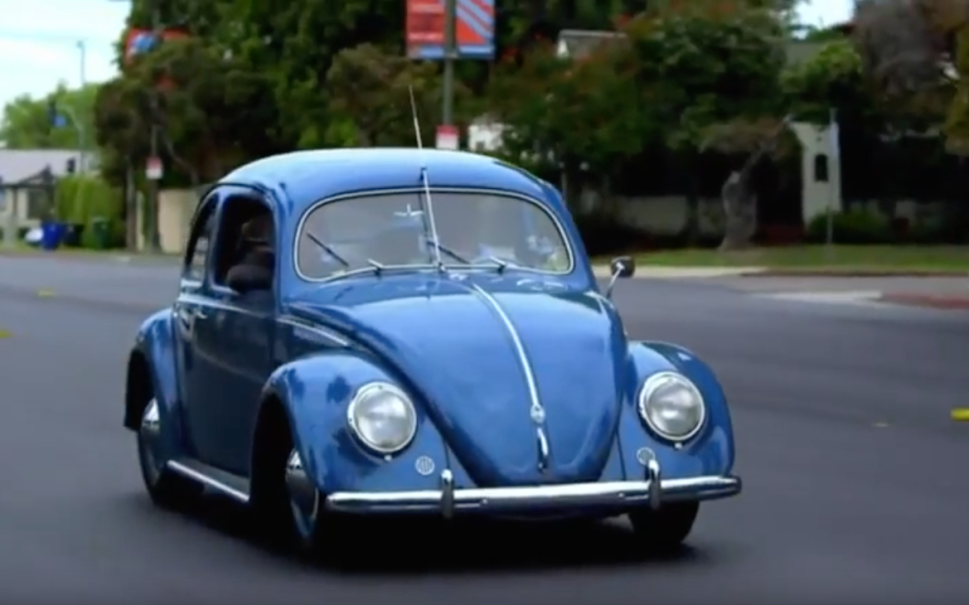 Outside of his comedies and TV shows, Jerry Seinfeld is best known for his enormous collection of Porsche cars. However, the comedian's first car was actually a 1977 Beetle.
He own at least two more: a 1952 blue Beetle that appeared in one episode of Seinfeld's Netflix show Comedians in Cars Getting Coffee, and a 1960 Beetle, which he sold for $121,000 in a 2016 auction along with $16 million worth of vintage Porsche cars.
Heidi Klum
The German supermodel was once the star of a Volkswagen commercial, in which she made a talking Beetle "blush" when she said, "German engineering is so sexy!"
In private life, Klum is also a fan of the Bug. She was spotted in a green convertible Beetle in 2013 and reportedly owns at least two more in different colors.
Hugh Jackman
The Wolverine star is a big fan of Volkswagen's classic models in general. He was once seen digging around in the trunk of a vintage Beetle. He also owns a 23-window Volkswagen bus.
Jay Leno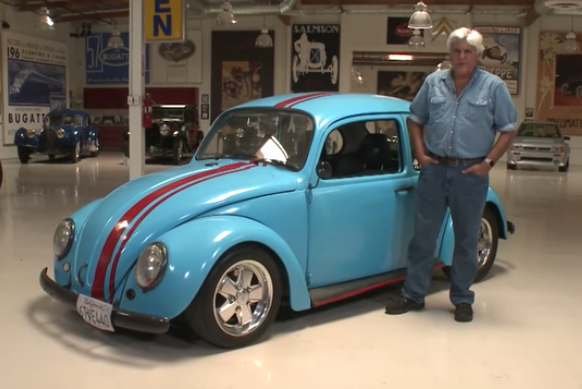 Of course, Jay Leno owns a Beetle. Actually more than one. A rough count of Beetle appearances in the comedian's Jay Leno's Garage shows that he owns at least three rare vintage models in his massive 286-car collection, including a 1938 Beetle, a 1955 and a 1966.
Leno loves the newer versions equally. In fact, he was also the first person in the world to test drive the 2012 Beetle when it came out. In an August 2012 episode of Jay Leno's Garage, he pushed the test car to the extreme of 130 mph.
"I can brag to my friends I did 130 in a Beetle. It's good doing that in Germany. In the U.S., I'd be writing this from a jail cell," Leno wrote in a review afterwards.
Ewan McGregor
Like Seinfeld, Ewan McGregor sold his vintage Beetle for pocket money. In 2016, the Scottish actor successfully sold a brown 1960 Beetle on eBay for $28,350. Apparently, that wasn't his only Bug. In 2010, he was spotted fixing a pale-blue vintage Beetle at a gas station.
Chris Pratt
The Jurassic World star's love for the Bug is more special than all of the celebrities above. Instead of buying a pristinely refurbished vintage VW from an auction, Pratt restored a 1965 Beetle from a $2,500 scrapper all by himself.
"Classic cars (this one is technically an antique) continue to get better with age. And it's a dream come true to roll this one through the Hollywood hills," he wrote proudly in a 2016 Instagram post of the renovated car.
Before closing down production in 2018, Volkswagen will introduce two final versions of the Beetle: the Final Edition SE and the Final Edition SEL.
But U.S. CEO Woebcken hinted that a return is still possible.
"As we move to being a full-line, family-focused automaker in the U.S. and ramp up our electrification strategy… there are no immediate plans to replace it," Woebcken said in a statement on Thursday. "But as we have seen with the I.D. Buzz—which is the modern and practical interpretation of the legendary Bus—I would also say, 'Never say never.'"