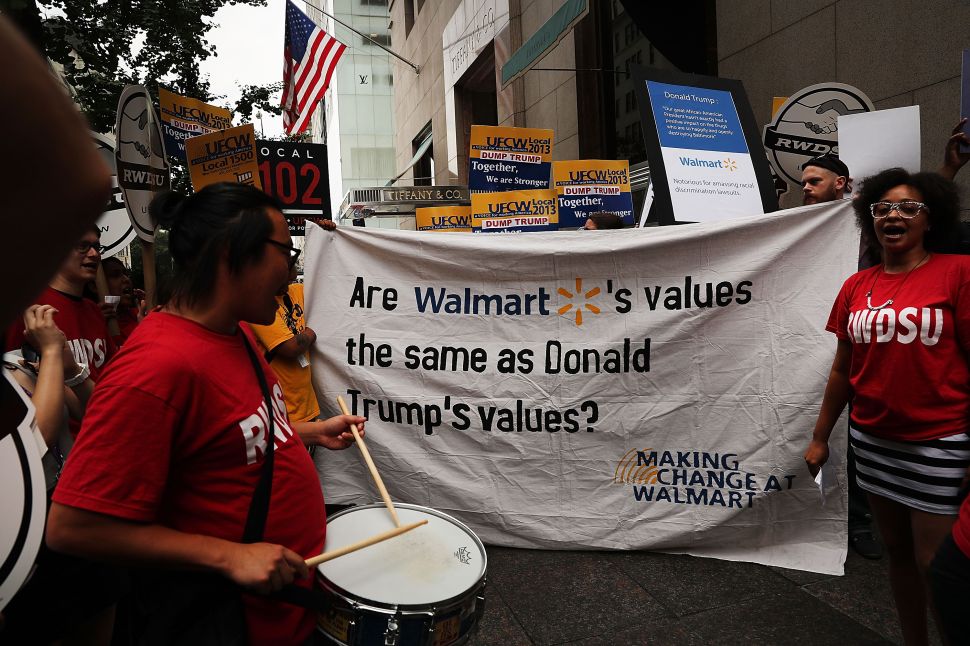 The Trump administration's latest round of tariff hikes on China will soon drive up prices for a wide range of consumer products that Walmart sells; the U.S. retail giant had warned the White House of this before the tariffs were announced on Monday in a newly revealed letter.
"As the largest retailer in the U.S. and a major buyer of U.S. manufactured goods, we are very concerned about the impacts these tariffs would have on our business, our customers, our suppliers and the U.S. economy as a whole," Walmart wrote to U.S. Trade Representative Robert Lighthizer about two weeks ago, according to a report by Yahoo Finance on Friday.
Now that Walmart's letter has failed to stop Trump's tariff hit on China, these impacts on consumers and the U.S. economy seem inevitable.
In a list of consumer products that could see immediate price hikes due to the tariffs, which will take effect on September 24, Walmart included gas grills, Christmas lights, shampoo, dog food, luggage, mattresses, handbags, backpacks, vacuum cleaners, bicycles, cable cords and air conditioners.
On Monday, President Trump slapped a 10 percent tariff on $200 billion worth of imports from China, covering more than 5,000 industrial and consumer products.
However, the impact on Walmart could have been worse. In Monday's announcement, senior White House officials said the final tariff list dropped about 300 products from the original proposal in July after reviewing public comments and opinions from industry members.
The exempt list included smartwatches, bluetooth gadgets and other consumer tech wearables that fall under a trade category called "data transmission machines." Many of these products are sold by Walmart in the U.S.
But it may be just a matter of time before these lucky ones eventually fall under the burden of tariffs. In Monday's announcement, President Trump said if China retaliates (which it did), the U.S. "will immediately pursue phase three," which is to tax an additional $267 billion of Chinese goods. Combined with previously taxed imports, that would cover 100 percent of the products the U.S. buys from China.