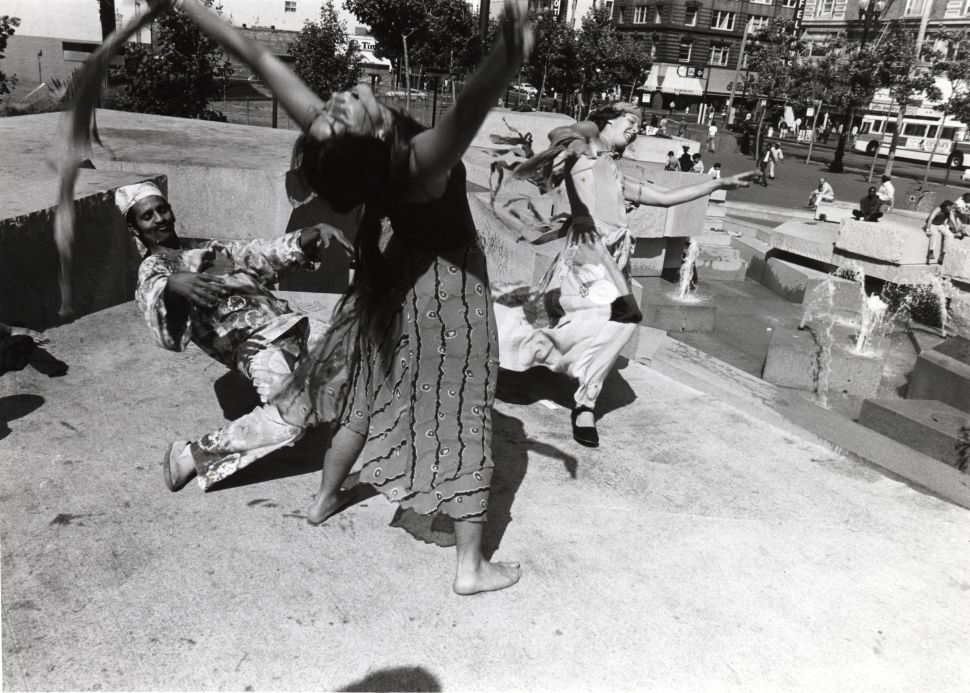 Welcome to Observer's 2018 Fall Arts & Entertainment Preview, your comprehensive guide to the best of the season. We've combed through cultural offerings from across the country to bring you our picks for the events worth leaving home for, and the releases you should be staying in for. Art lovers should also check out our lists of must-see theater and must-see opera and dance performances.
Having trouble sleeping? Visit a museum! This fall, institutions across the country are launching hugely ambitious biennials, retrospectives and historical surveys that relate to an anxious world. From the Met Breuer's show exploring art and conspiracy theories to The Queens International's expansive biennial, there's plenty to see that will enlighten, relieve or simply set the brain thinking of less doomsday-related subjects. Here's what's in store.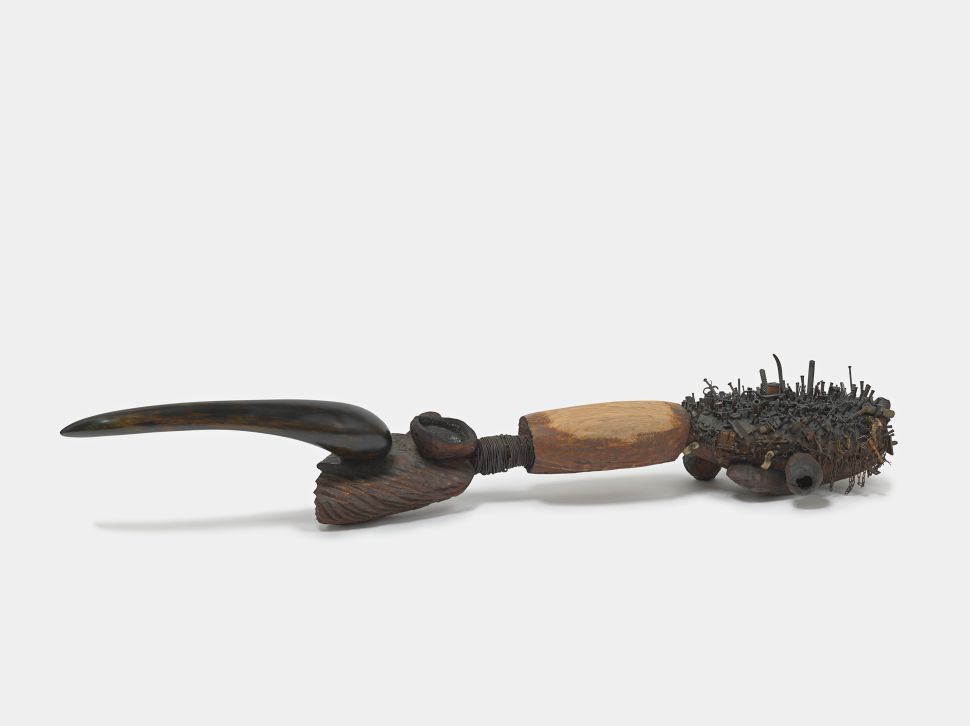 Hovering somewhere between furniture and figuration, Jack Whitten's sculptures make a viewer look hard. Their consummate craftsmanship will dazzle even the most cynical eye. This exhibition promises 40 sculptures made of materials such as bone, marble, wood and glass. Taken together, the work speaks to concepts of migration and recorded memory. They will be paired with 18 of his paintings of African American leaders as well as African, Minoan, Cycladic and American works from the Met's permanent collection.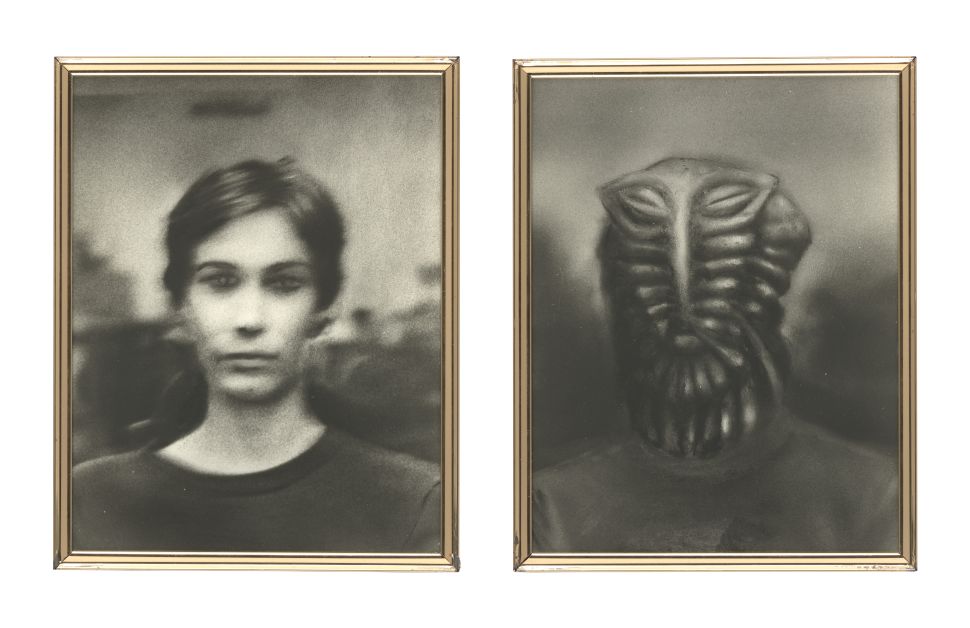 Conspiracy theories thrive in America because, unfortunately, we have plenty of conspiracies. This exhibition takes a two-pronged approach. On the one hand, it looks at artists who ferret out hard-to-find facts—like Hans Haacke, Jenny Holzer and Trevor Paglen. On the other, it showcases the work of artists like Jim Shaw, Sue Williams and Mike Kelley, who head down the rabbit hole of elaborate hoaxes and cultural mythology. This is a collection of America's darkest moments, displayed, studied and historicized.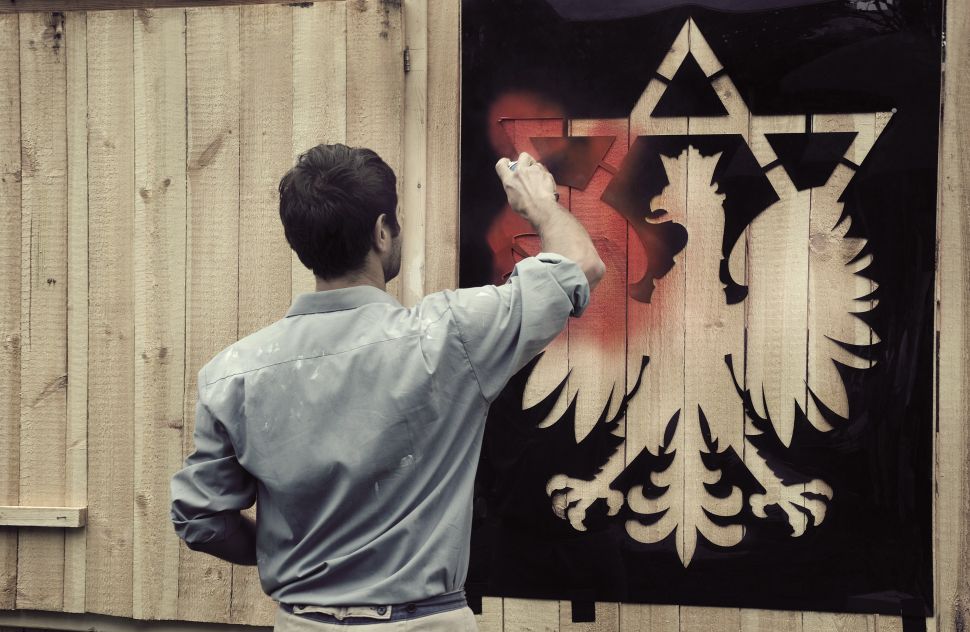 Bartana makes a powerful argument for death as a life-giving force. In her three-part movie series that imagines the return of more than three million Jews to their forgotten homeland in Poland, the assassination and funeral of a Jewish leader serves to unify a splintered movement. Meanwhile, outside the museum, Bartana creates a site-specific performance in which the weapons buried in a military-style funeral take the place of bodies. It's an unexpectedly hopeful outlook taking place at the very birthplace of American democracy.
"Sarah Lucas: Au Naturel" at the New Museum, New York City (September 26)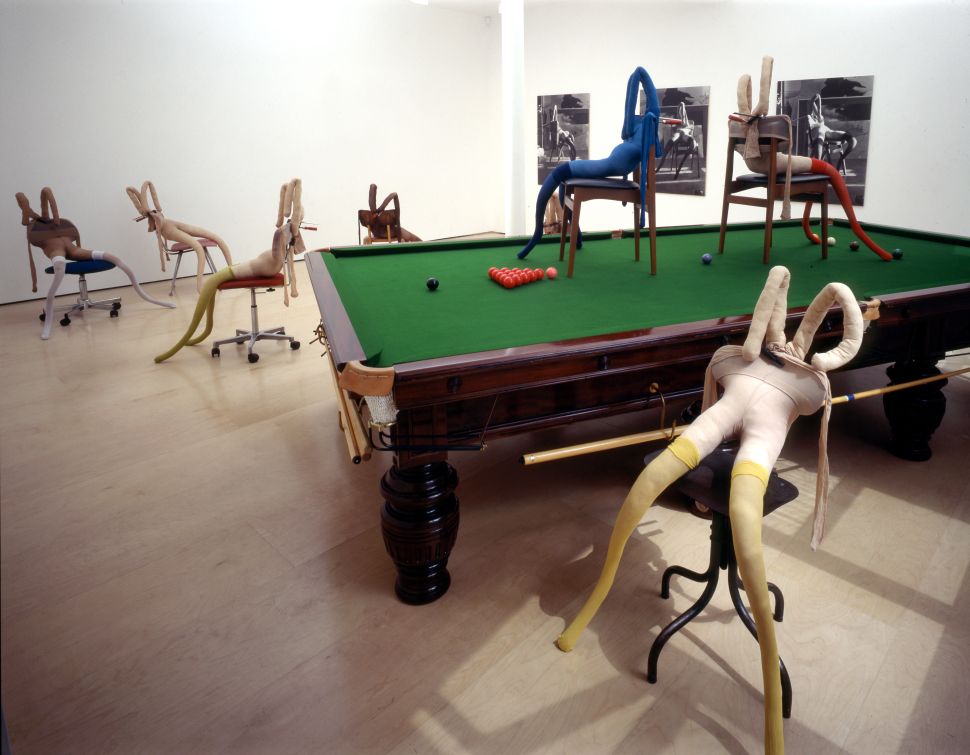 Sarah Lucas has been blessed with the ability to transform virtually any piece of furniture into a body with the help of a few household items. She's turned a chair into a scantily clothed seductress using a handful of cigarettes and a bra, and morphed a mattress into sexually aroused male and female figures with just a bucket and a few pieces of fruit. It's absurd work, often laugh-out-loud funny—that's why the New Museum dedicating three floors to more than 150 of her sculptures, photographs and installations feels like such a treat.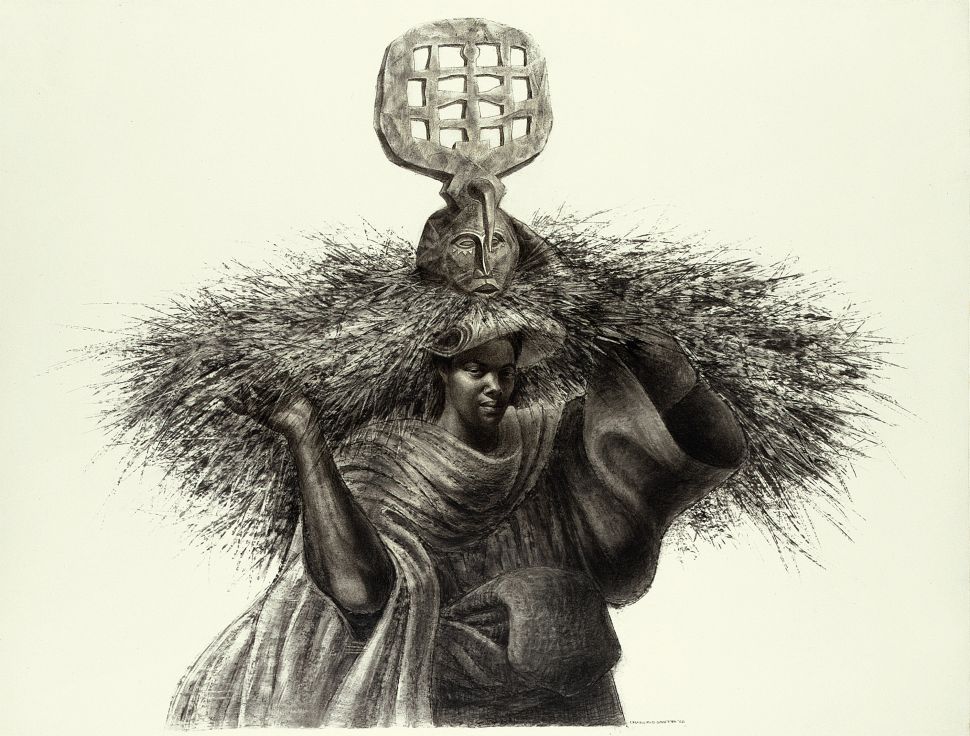 A tireless artist, activist and educator, Charles White dedicated his drawings to chronicling the African American experience, and demanded his work have a message beyond pure skill. It's easy to see the influence of Mexican muralists like Diego Rivera in his drawings, not just for the borrowed cubist aesthetic of the early work but also in their social message. He passed down that belief to his students, some of whom have gone on to become some of America's most influential voices—Kerry James Marshall and David Hammons among them.
"Queens International" at the Queens Museum, New York City (October 7)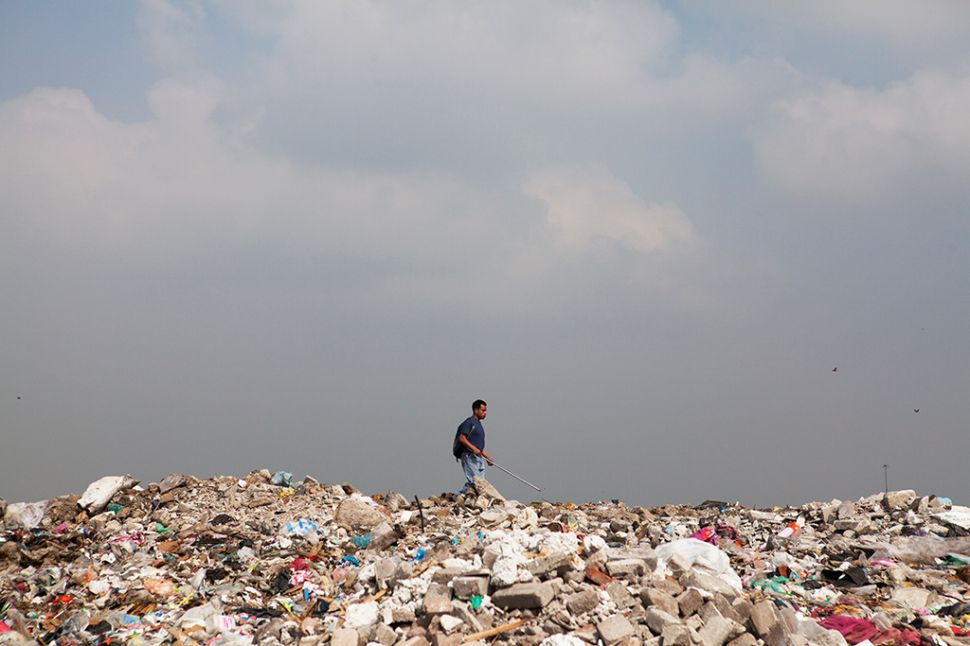 Beyond the usual trip out to the museum itself, which is based in Flushing Meadows, this biennial will require travel. The exhibition is a collaboration with the Queens Library, thus adding three of its branches to the venue list. It's a great way to see the borough, which is known for its diversity, and an even better way to dig into the thesis of this show—how knowledge and systems inform identity and community. (The show even has its own website, which doubles as art.) Most of the 44 artists are not household names, but there are a few many will recognize, including Jack Whitten.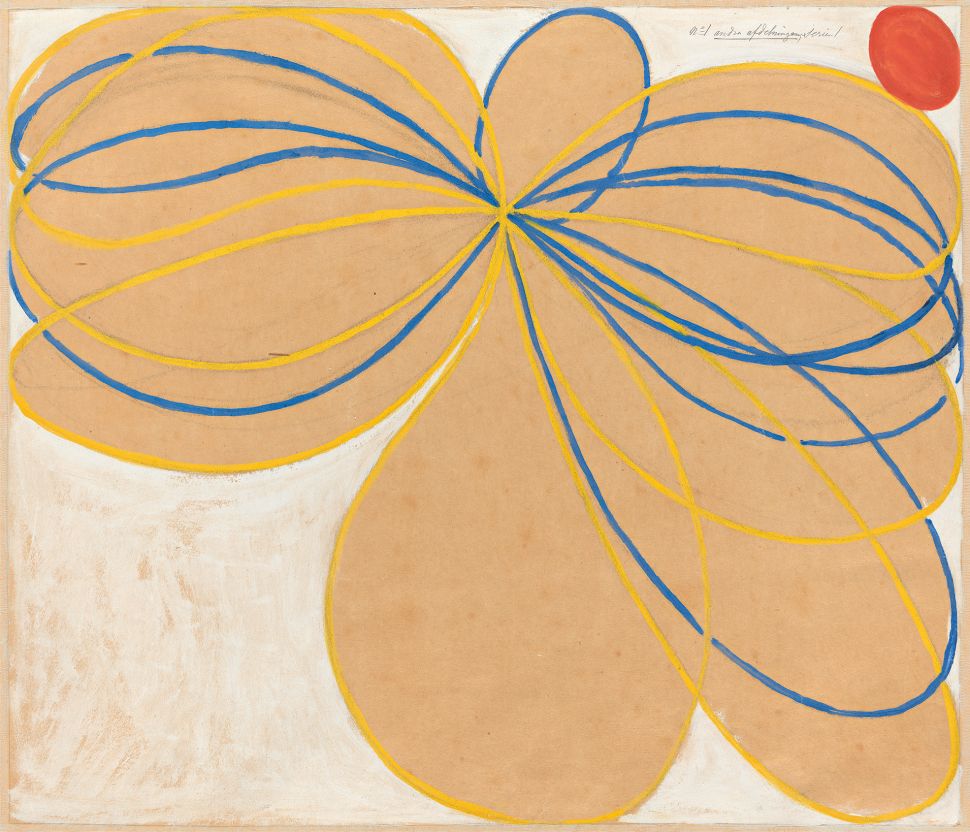 When Hilma af Klint died, in 1944, she forbid her paintings to be shown to the public until 20 years had passed. She kept them private throughout her career, convinced the world wasn't ready. She wasn't wrong. Her work, which recalls the bold, colorful abstraction of artists like Paul Klee and Wassily Kandinsky, also predates them. Sadly, the amount of time Klint's work would remain out of view exceeded her own restrictions. It wasn't until 1986 that her name gained some recognition. Consider this exhibition, long, long overdue.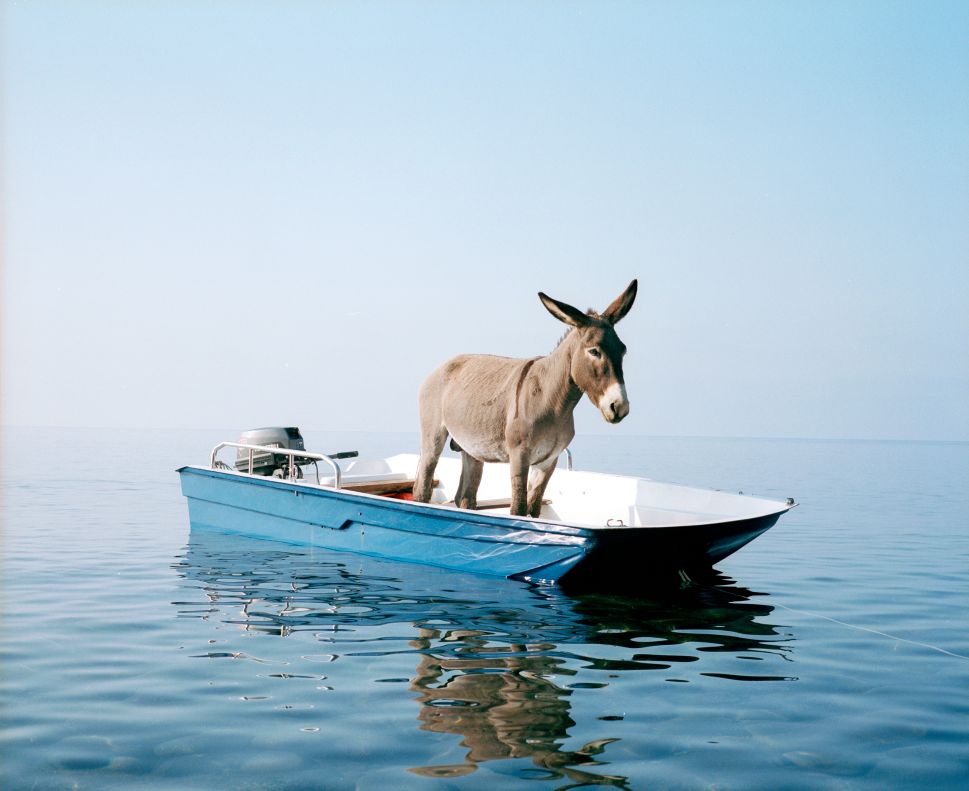 There's a certain thrill to seeing photographs of a donkey marooned on a rowboat or zebras on a snow-covered mountain top. Because the narrative details about how and why the animals got there in the first place are missing, viewers walk away with a sense of awe and discovery. That's more impact than most art ever imparts, and it alone would be reason to see Paola Pivi's exhibition at the Bass, which is filled with such works. In fact, Paola Pivi has literally spent a lifetime creating these strange situations, so the exhibition should be a real delight.
What does it look like to both observe the world and participate in it? Spend five minutes on social media and you'll know, but 60 years ago this experience was a bit more rare. As if preparing for the Internet, film critic and painter Manny Farber began exploring this concept in the '50s through a process he described as "termite art," which, as opposed to "while elephant art," actively eats away at imposed boundaries on culture. To further illustrate the idea, curator Helen Molesworth has put Farber's paintings together with the work of 30 artists made from then through today.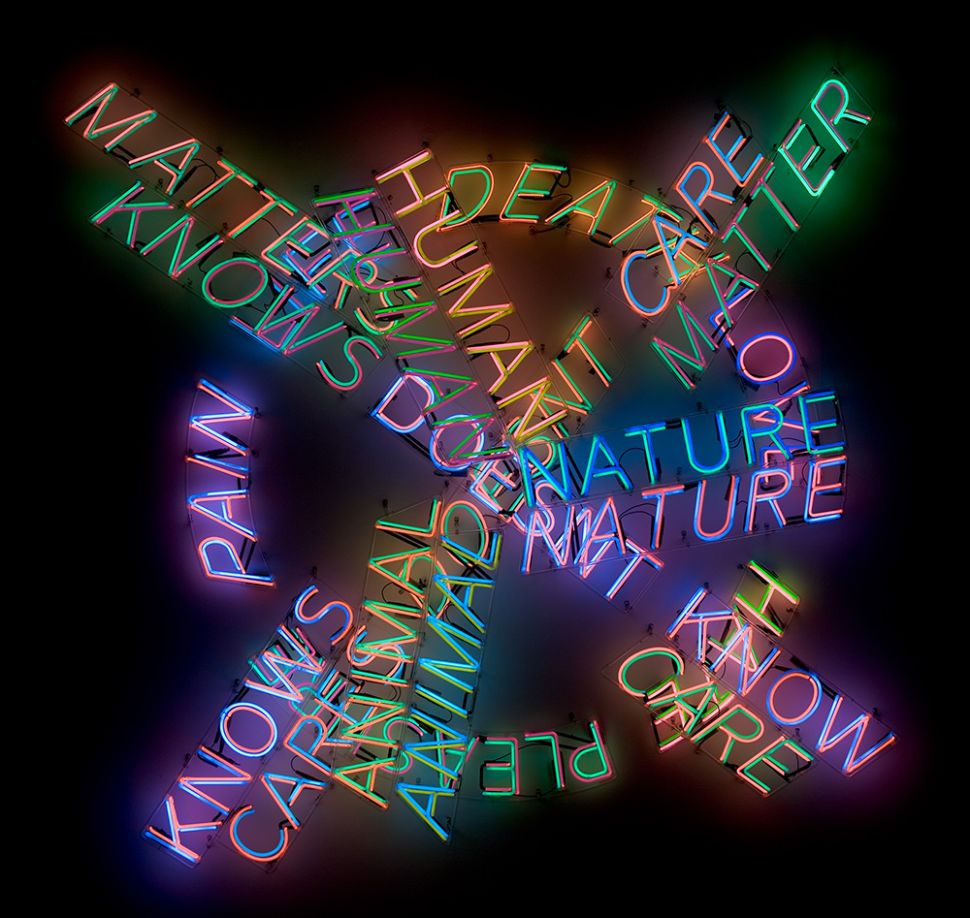 Nauman's great revelation was that anything that occurred inside his studio could be called art, thus forever shifting the focus of contemporary art away from the product and towards process and action. Needless to say, it's hard to imagine a practice more relevant to art makers today, and thus a retrospective of work more essential to view. This show brings together his work in all mediums made between the mid-1960s and today that take up themes of absence and disappearance. Expect a certain amount of play. Expect a certain amount of creepiness.
"Rauschenberg: The 1/4 Mile" at Los Angeles Contemporary Museum of Art (October 28)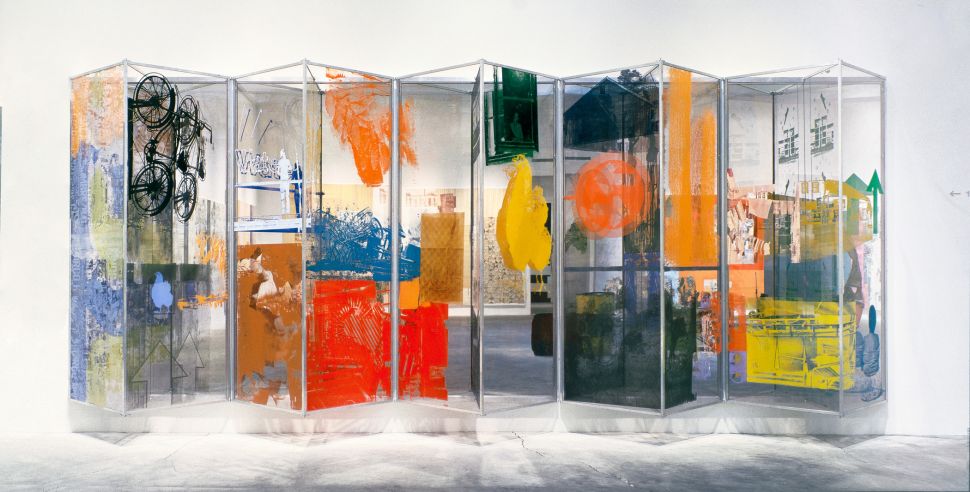 It took 17 years and 190 panels of collaged textiles, advertisements, photographs and paint for Robert Rauschenberg to create his epic art work The 1/4 Mile. The piece includes found signs, oil barrels, original photographs and even ambient street sounds taken during his travels around the U.S., Asia, Europe, Latin America and Northern Africa. In short, it's a completely immersive art work made from material as diverse as the world itself.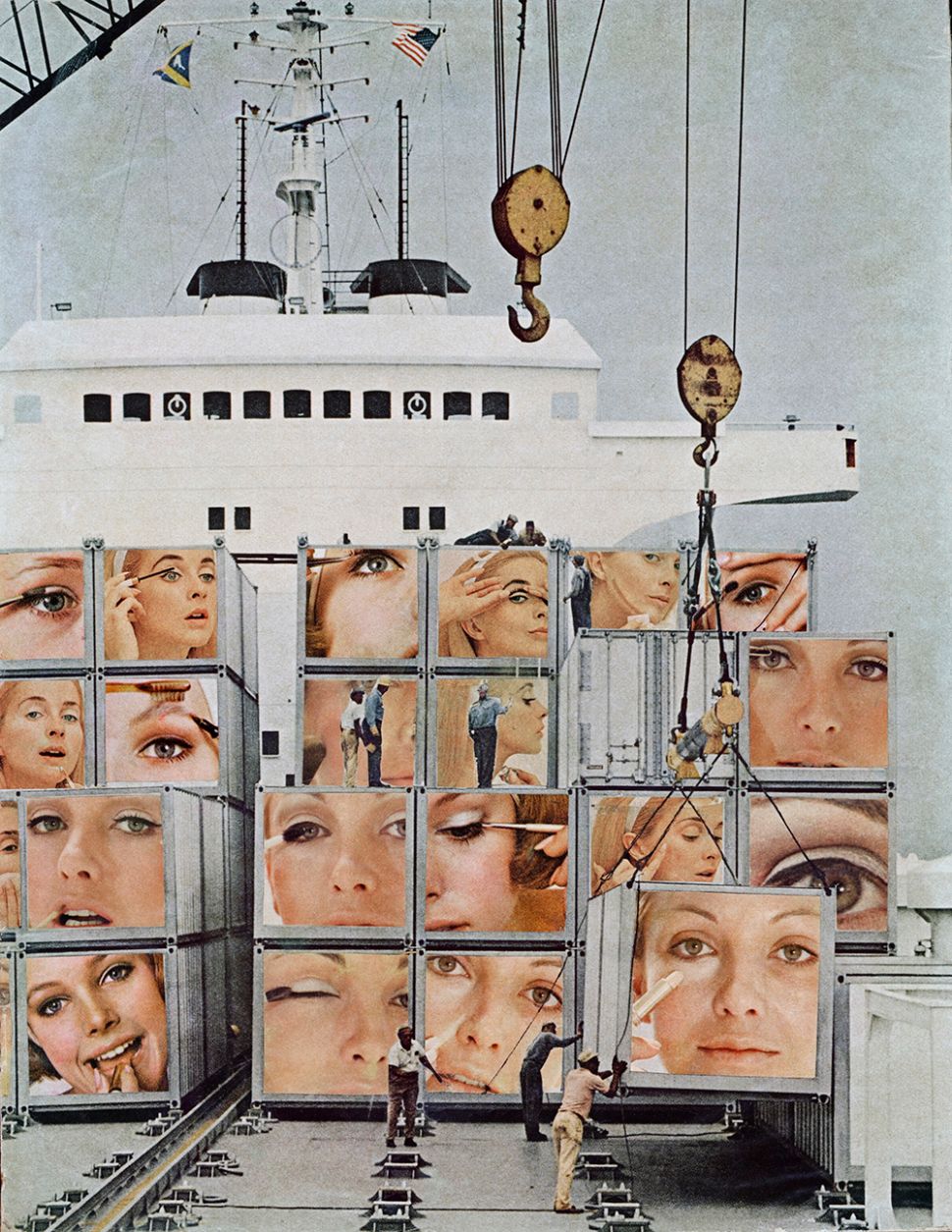 If there's anyone who knows how long it takes for advocacy to effect change it's Martha Rosler. She has been speaking out on issues of feminism, inequality, war and gentrification since 1965, and is still at it. Her videos and collages lodge impactful critiques against power structures that create undue hardship across all areas of life. They don't solve the problem, but they embolden and empower viewers to join her fight. In a world marked by shrinking opportunities and greater cruelties to others, that's hugely significant. The resistance needs all the voices it can get.
Think of this retrospective as a "masterpiece hoarder," since you'll rarely find another solo show with as many canonical works. The exhibition is a comprehensive look at the career of America's most beloved artist, from his early commercial illustrations in the 1950s and iconic pop masterpieces of the 1960s to his later experimental films and readymade abstractions of the '80s. There won't be many surprises in this exhibition—Warhol is known for his repetition of imagery—but that's the point. His work anticipates the copy-paste world of the digital age with uncanny precision.
While Sally Mann is best known for her unsettling photographs of children, this show suggests they are a vehicle to explore a larger subject: the American South. Many of her photographs are taken on her farm in Lexington, Va., with the historical backdrop of the Civil War never far from mind. Mostly, though, these images capture an uncanny in-betweenness, be it in the form of a posing prepubescent figure, or a landscape that suggests the terror of the past and the uncertainty of the future.
"West by Mid West" at the MCA Chicago (November 17)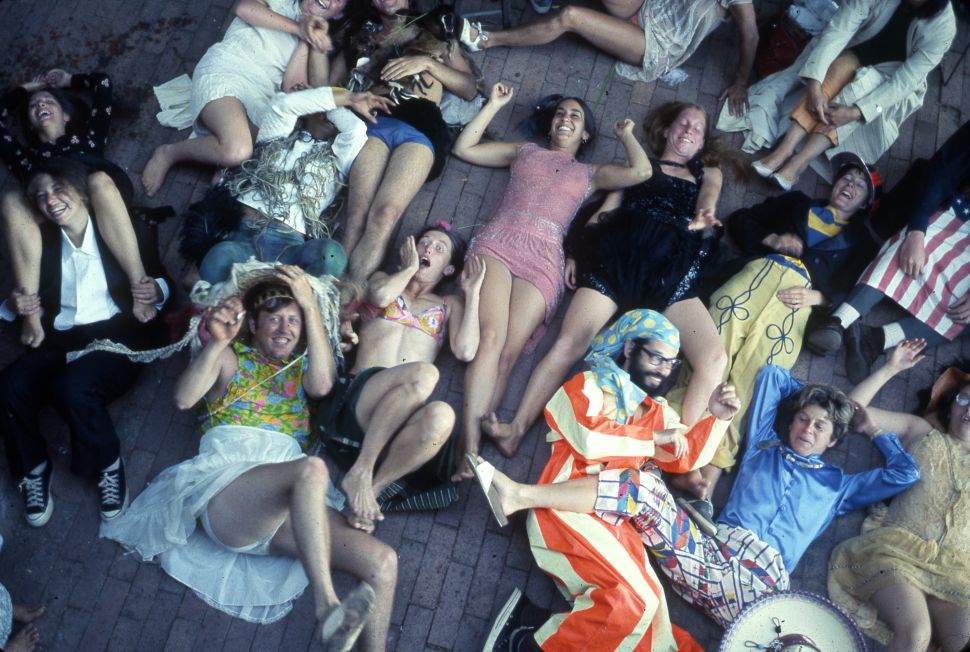 If ornithologists learn a lot from studying the migration patterns of birds, then curators will surely learn as much by studying the migration of artists. At least that's the theory behind "West by Mid West," which looks at the work of artists who were lured to the West by warmer weather, career opportunities and each other—school fellows, studio mates, collaborators, boyfriends, girlfriends and idols. This exhibition examines the results of that activity through the work of 63 artists made between the 1960s and 2010. Most important, though, it challenges the myth of the solo genius toiling away in obscurity. Art isn't made in isolation.