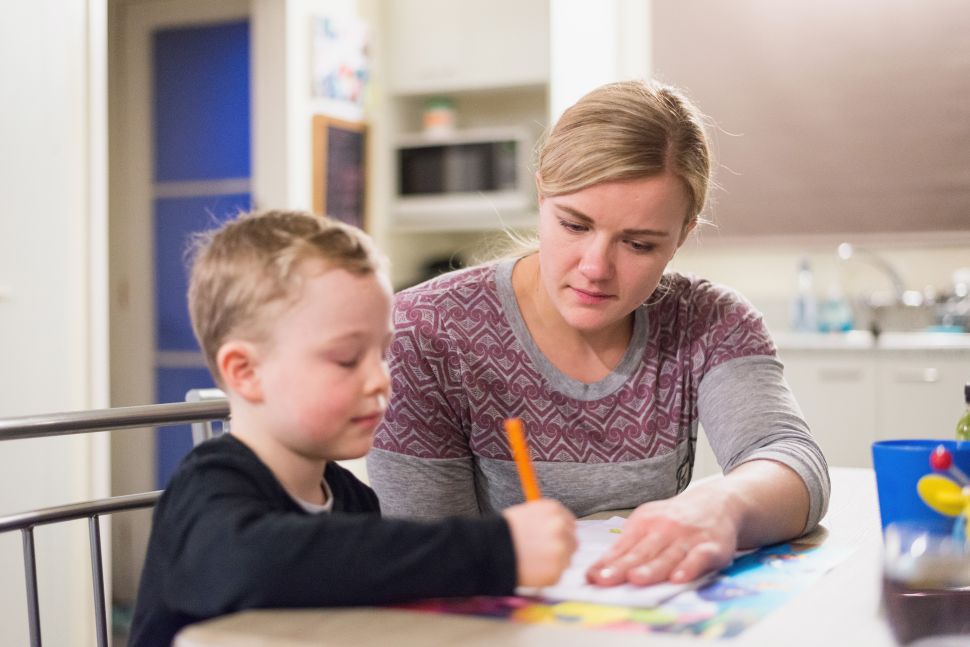 Homeschoolers aren't always the weird freaks popular culture makes them out to be. And yes, I have some major first-hand experience to back that up.
I did fine in elementary school, but took no pleasure in it. My day usually consisted of finishing up classwork then reading a Hardy Boys novel quietly in a corner waiting for the bell to ring. Eventually my parents caught on. I got through third grade before "dropping out"—as we used to joke in the homeschool community.
Homeschooling is nothing like the name. In fact, I was very rarely home. People still ask me if I sat in my basement for days on end studying. Sometimes I laugh before realizing they're being serious. Sure, there are probably some homeschool kids that never socialize, but we can't know for sure. They are the Schrödinger's Cats of the education world.
There are two main branches of homeschoolers that I know: classical homeschoolers, who value getting a better education than they could in traditional school by focusing more heavily on the subjects of their interest (studying largely at their own pace), and unschoolers, who have few to no rules about studying and consider themselves students of life, rather than a classroom. For an unschooler, it's infinitely more important to find a passion than it is to learn algebra. The two groups mostly coexist, and I flitted between them.
My homeschool education was built on the concept of communal learning; every person contributes what they can to the group. In school-school everybody does the same thing. In homeschooling, everybody does different things under the same roof. We formed different "learning co-ops," each one with its own vibe and flavor. Just about anybody was welcome at the co-op, which could take place anywhere. I know Christians, hippies, kids with learning disabilities and more hippies. I've been to co-ops where everybody crammed into one family's living room (the closest I got to "home" schooling), side rooms of a town hall or church basements—we probably set the world record for most atheists in a church at some point.
All of homeschooling, but specifically unschooling, is DIY in a way that goes beyond education. We didn't just share knowledge, we also shared kombucha mushrooms; for a while, there were giant vats of the stuff in my family's kitchen. Group learning is all about trying new things and sharing the results.
The first co-op I joined was filled with unschoolers and set in a nature preserve. Parents taught classes about subjects that they had expertise in—one mom about civil rights, another about photography. If there was interest around a class but nobody to teach it, an outside instructor was hired and costs were split. It was far more like college than middle school, although nobody had any idea what grade they were in.
Kids were even allowed to teach classes sometimes. In a surprisingly successful endeavor, I taught baseball to some of the youngest students. I explained the rules, how to swing, the proper way to grip the seams. The best way to learn is to teach, and I learned if you can explain something to a six-year old, you can explain it to anyone.
That is the spirit of unschooling: try whatever the hell you want. If it works, cool. If not, try something else. The kid directs the learning completely. One of my friends spent most of his day making paper airplanes and drinking Brisk. Over the years, paper planes turned into model planes, which turned into electric planes. He learned the laws of physics, and aerodynamics. If you're passionate about something, the theory goes, you will learn all you need to know about it without having to worry about filling some weird art requirement.
As I got older, and more serious about academics, I became more of a classical homeschooler. I joined academically focused co-ops, and took rigorous online Advanced Placement classes with kids from all over the world—though sometimes this made it tough to schedule online study groups.
Self-taught learning is a major component of this process. Some parents believed in giving their children the tools to succeed, but making the kids teach themselves. They'd buy books and offer guidance when asked, but largely allowed the kids to design their own curriculum. One of my friends from online classes really took this to heart and organized a weekly Skype study group so that we could teach ourselves microeconomics. She now goes to Stamford.
Some people may read "online friends" and think I spent my last year of homeschooling shut up in my room, talking only to people I knew from the internet. That would be a grave miscalculation. By this point, my family had left rural Connecticut and moved back to New York City. Homeschooling in the city felt like when you see a kid screaming about something in a grocery store, and the parent says, "fine, do whatever you want, I'll just leave you here, I will!" In New York, they did. City homeschoolers are nothing like the sheltered homebodies people think of—my social life was a free-for-all.
We ran around, taking classes at museums and libraries, loitering in parks and pool halls in the afternoon and eating dollar pizza. Nothing prepares you for adulthood quite like fending for yourself in a city. I barely saw my parents for the second half of my senior year, at least until we threw a homeschool prom, and I was in charge of sneaking the vodka past the bouncer (my dad).
The general public often characterizes homeschooling as a cultural oddity that produces weirdo children, but that's simply not true. At their core, homeschoolers aren't afraid to take risks or be themselves. Perhaps the greatest strength of homeschooling is that it embraces idiosyncrasies. I knew plenty of kids who were homeschooled because they were bullied, couldn't make friends or had serious learning disabilities. I don't think homeschooling makes kids weird; I think weird kids get homeschooled. It allows them to grow in a way they couldn't in regular school.
Sometimes that makes us outcasts. Other times it leaves us way ahead of the curve—my friend who figured out aerodynamics when he was a teenager is now a pilot. I have no idea if he still drinks Brisk.