Hollywood is like a big-budget version of high school. You got your cool kids (blockbusters) and you got your artsy theater nerds (indies), and no one is exempt from feeling terrified about what everyone else thinks of them. Like throwing a truly epic rager when your parents are out of town (sorry about the rug, Mom!), winning an Oscar can be a game changer in terms of how your peers perceive you.
That's why the six major studios—Disney, Warner Bros., Paramount, Sony, Universal and Fox—have brought their A game this year. When the Academy Awards roll around in early 2019, which films have the best shot at Oscars gold? Which movie will each studio get behind? Here, we break down our early predictions.
Subscribe to Observer's Entertainment Newsletter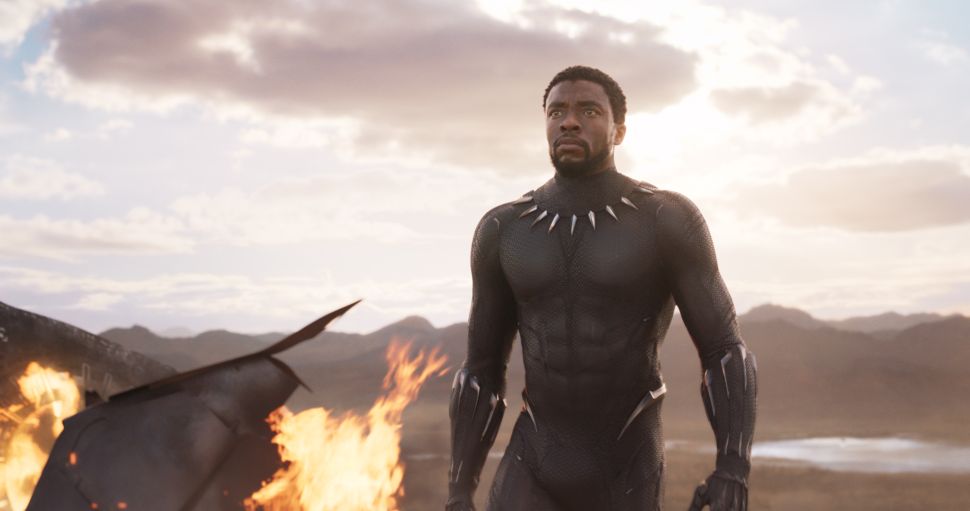 Disney: Black Panther

It may have strong-armed the Academy into creating the Best Popular Film category, but Disney still planned to run Black Panther for Best Picture all along. Now that the Academy has postponed the introduction of that category (let's hope indefinitely), Disney is putting its considerable might behind the Ryan Coogler–directed Marvel film.
Think what you want about the critical worth of comic book movies, but Black Panther generated universal acclaim (it has a 97 percent on Rotten Tomatoes) while earning $700 million in the U.S. If you don't think ABC is salivating over the Oscars' ratings possibilities if Black Panther actually gets nominated, you're dreaming. Make no mistake: Black Panther will be the first superhero movie ever to score a Best Picture nod.
Warner Bros: A Star Is Born
We don't actually have to waste our breath explaining this one, do we? But just in case…
A Star Is Born has a small but real chance at getting nominated for (and even winning) the top five categories at the Oscars this year: Best Picture, Best Director, Best Actor, Best Actress and Best Adapted Screenplay. Thanks to the combined star power of Bradley Cooper, who's also making his feature directorial debut, and Lady Gaga—not to mention its glowing reviews and chart-topping soundtrack—A Star is Born is easily the most talked-about film of the year. Plus, there are at least 20 wonderful things in the movie that aren't Cooper and Gaga, so there's that too.
Expect Warner Bros. to put most of its eggs in this basket, with Clint Eastwood's supposedly fantastic The Mule serving as the studio's second seed.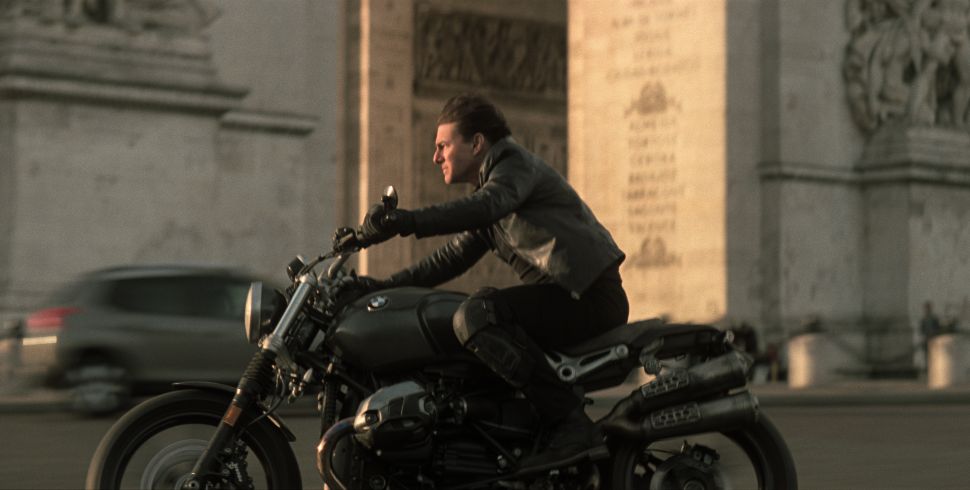 Paramount: Mission: Impossible—Fallout
Some might say Paramount's best bet is John Krasinski's A Quiet Place, which came out of nowhere to wow critics and pull in a hefty $188 million domestically. But the movie hit cinemas all the way back in April (the voting body has a short memory), and its script might have been too light to compete for the biggies—despite the fact that the film is terrific. Also, a slow groundswell of support seems to be forming for Fallout and, specifically, for Tom Cruise for Best Actor (we recently argued that Cruise should use his newfound downtime to chase one last Oscar).
Though the Academy has long turned its nose up at action movies, Mission: Impossible—Fallout is one of the single most exciting theater-going experiences in recent memory. It may have a long shot at competing for any of the major Academy Awards, but it remains one of our top five favorite films of the year. Why not, Paramount?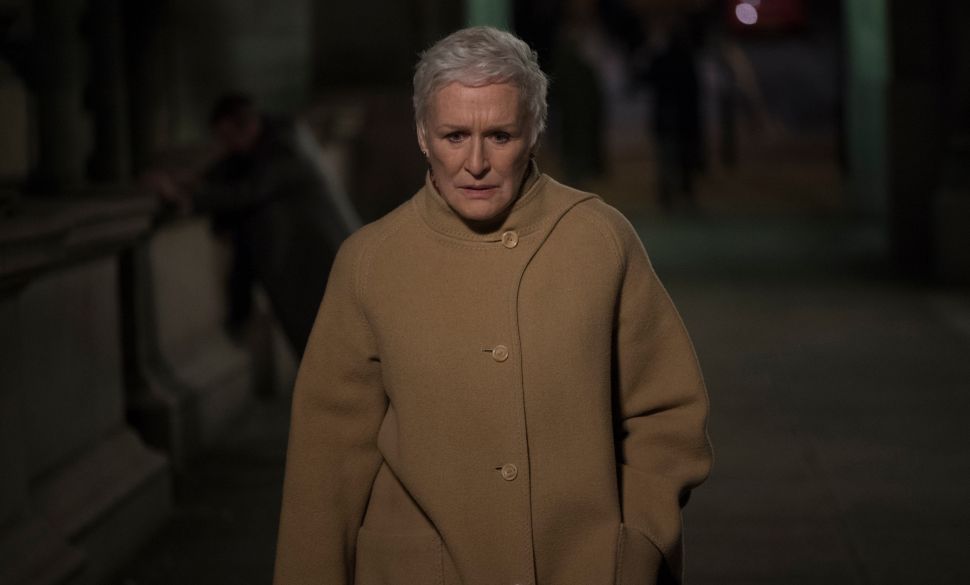 Sony: The Wife
Lady Gaga may be the front-runner in a stacked Best Actress race, but it's hard to argue that Glenn Close's performance in The Wife hasn't been the best of the year. A six-time Oscar nominee, she has somehow never been awarded the coveted gold statue. How can that be right?
Some think that Sony Pictures Classics, the studio's indie department, was robbed last year when the Best Actor statue went to Gary Oldman for Darkest Hour instead of Timothée Chalamet for the studio's Call Me by Your Name (regardless, Chalamet is still on the cusp of superstardom). Here's a chance for the Academy to respond differently to a similar set of circumstances and give the award to the deserving underdog. Let's do this, Oscars voters.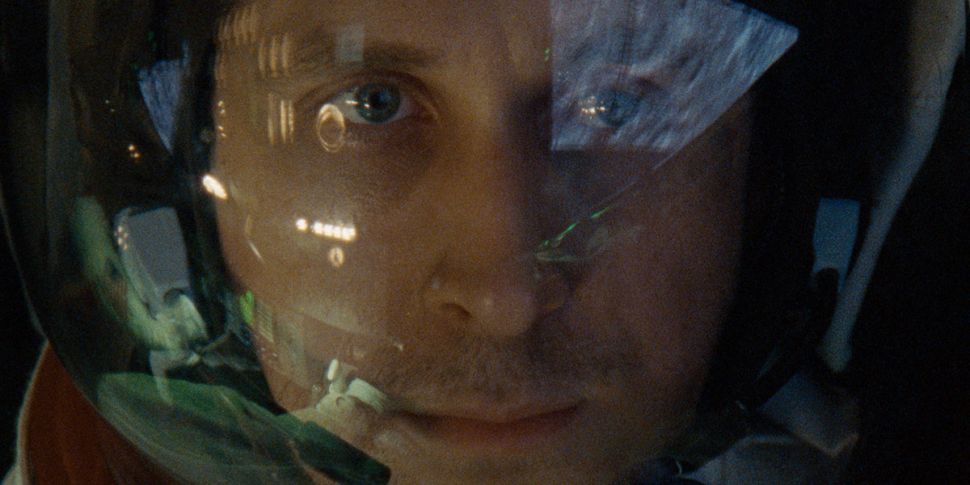 Universal: First Man
The quiet yet powerful Neil Armstrong biopic from wunderkind filmmaker Damien Chazelle (La La Land) may not be the slam-dunk contender it looks like on paper, but it'll surely be in contention come voting time. Technically speaking, it's the most masterful film of the year, proving that Chazelle's rapid ascension is no fluke. It also shows how Ryan Gosling continues to turn in sterling, quietly consistent performances, and provides every reason to give Claire Foy (Netflix's The Crown) a Best Supporting Actress nomination.
However, Focus Features, the independent studio under Universal's corporate umbrella, may have a more deserving candidate in Spike Lee's BlacKkKlansman. The true story of a black Colorado Springs police officer who infiltrated the local chapter of the Ku Klux Klan in the 1970s marks an emphatic comeback for Lee, and it's a likely Best Picture candidate. Still, after spending a not-insignificant $70 million on its space adventure, Universal may opt to push the former, even though the latter is better overall.

Fox: The Favourite
Fox Searchlight, 20th Century's indie banner, is coming off a, well, banner year. The studio was responsible for three Best Picture nominees last year, including winner The Shape of Water. This year, the studio will have both The Favourite, an 18th-century period piece from acclaimed director Yorgos Lanthimos (The Lobster), and Can You Ever Forgive Me?, the true story of disgraced author Lee Israel (played by Melissa McCarthy), who was busted for forging letters from famous authors and pawning them off.
We could easily see Can You Ever Forgive Me? leapfrogging The Favourite as Fox's best shot at Oscars gold given the buzz gathering behind McCarthy's performance. But Olivia Colman is so dazzling as the troubled Queen Anne in The Favourite, and the movie is so wickedly enjoyable, that much like its three indulgent lead characters, we just can't help ourselves.