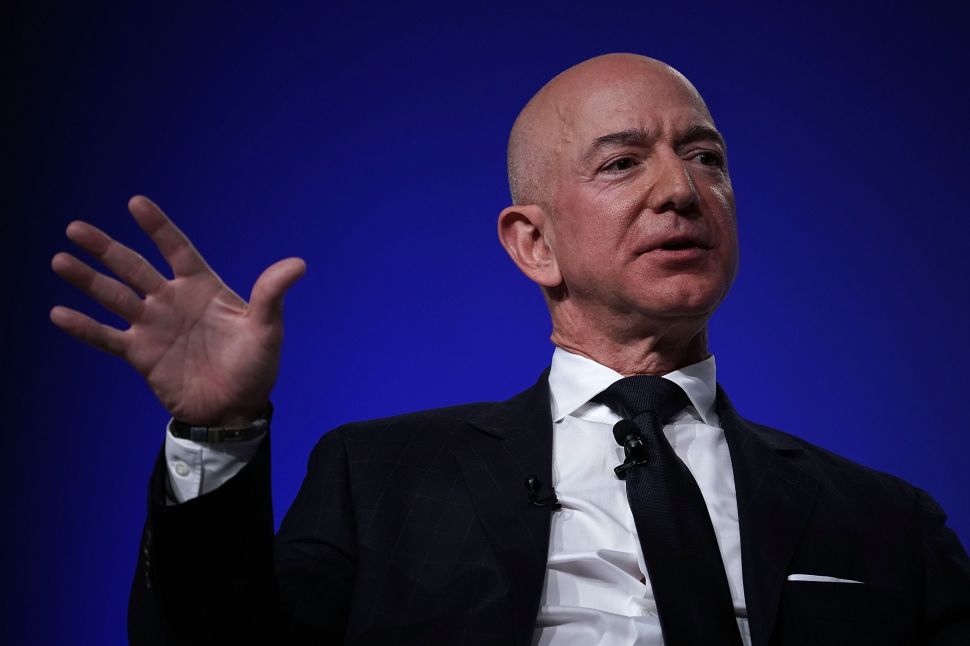 He may be the richest man in the world, but it's still not easy being Jeff Bezos. There are several forces building against the Amazon CEO and Washington Post owner, so the odds may actually be stacked against him for once.
Here's a look at the array of Bezos-related scandals.
eBay
One online shopping giant is coming for another: This week eBay sued Amazon in California superiour court, accusing the company of attempting to steal its sellers.
According to the suit, Amazon representatives signed up for eBay accounts and used the site's internal email system to ask vendors to sell their goods on Amazon. In order to evade detection, Amazon asked eBay sellers to reply by phone.
Subscribe to Observer's Business Newsletter
At least 50 Amazon representatives in seven countries reportedly sent hundreds of emails using this system from 2015 to this year. According to eBay, Amazon knew this practice violated the eBay user agreement but used it anyway.
Amazon's plan was "an orchestrated, coordinated, worldwide campaign" as part of a "larger pattern of aggressive, unscrupulous conduct," the suit reads.
As such, eBay is ordering Amazon to stop misusing its platform and pay it an undisclosed amount. It previously sent the site a cease-and-desist letter last month.
The case has big financial implications for Amazon if it succeeds: more than half the items sold on the site in 2017 came from third-party sellers.
Facial Recognition
Since June, more than 450 employees have signed a letter to Bezos protesting Amazon's plan to sell its controversial facial recognition software Rekognition to police departments. Such technology infringes on privacy and civil liberties, according to the workers. They also demanded in the letter that Amazon kick Palantir, the software firm that powers ICE's deportation and tracking program, off its web services platform.
But the company has taken little action since then. In fact, Teresa Carlson, a vice president for Amazon Web Services, said the company "unwaveringly supports" law enforcement customers, even if Amazon doesn't know "everything they're actually utilizing the tool for."
So this week, an Amazon employee published an anonymous op-ed on Medium to bring the issue back into public consciousness.
"Amazon talks a lot about values of leadership," the worker wrote. "If we want to lead, we need to make a choice between people and profits. We can sell dangerous surveillance systems to police or we can stand up for what's right. We can't do both."
Bezos and Amazon haven't yet responded to the letter.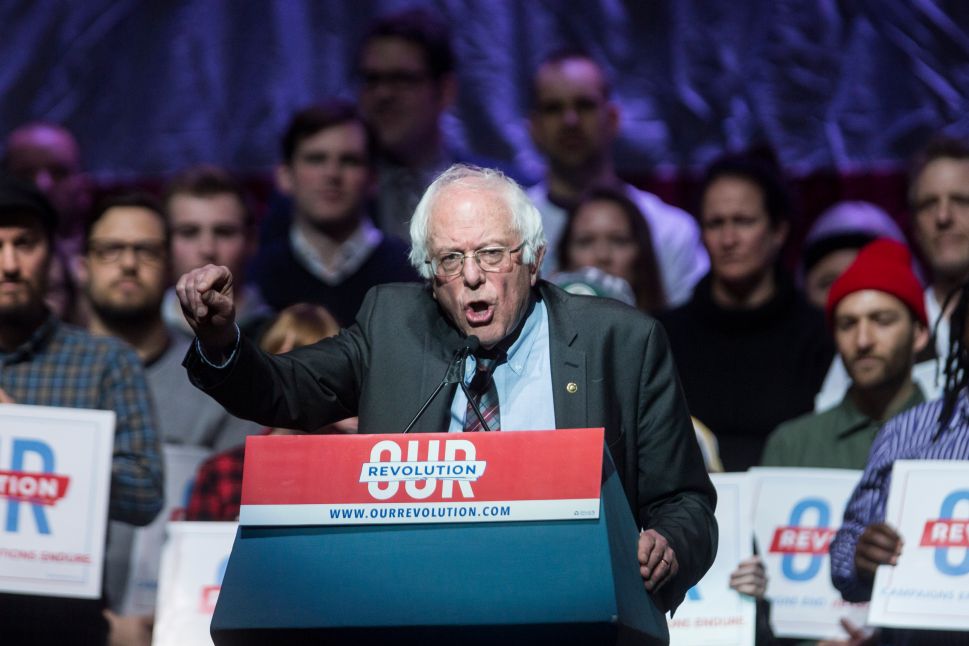 Bernie Sanders and Elizabeth Warren
This week the two senators—and likely 2020 presidential candidates—sent Bezos a letter expressing concern over alleged union-busting activities at Whole Foods (now an Amazon subsidary).
While Amazon recently raised the minimum wage for its employees to $15 an hour, Sanders and Warren say the fact that Amazon reportedly distributed a video to managers outlining how to defuse union organizing was cause for concern.
"Workers' rights do not stop at the minimum wage, and raising the pay of your lowest-paid workers, while important, does not give you a free pass to engage in potentially illegal anti-union behavior," Sanders and Warren wrote. Amazon responded that it "respect(s) the individual rights of associates to join a union."
Sanders might want to stay out of this particular fight, however. He received much of the credit for Amazon's minimum wage hike. But the anonymous employee behind the op-ed wrote in a separate Medium post that "this win was worker-driven." In other words: simmer down, Bernie.
Jamal Khashoggi
The story of the journalist murdered in Saudi Arabia has caused anger all over the world (if not in the White House). Bezos is affected by this story as well, since Khashoggi wrote for The Washington Post.
But the paper's owner has remained radio silent since the reporter went missing over two weeks ago. He hasn't made any public statements, which is consistent with his promise to stay out of the newsroom. But it still reads as uncouth, since Bezos flew Post reporter Jason Rezaian home on a private jet after he was released from an Iranian prison.
Amazon has several e-commerce and cloud computing interests in Saudi Arabia, so Bezos' silence may also be strategic. Given that many other business leaders are distancing themselves from Saudi Arabia, however, it may be time for Bezos to change his tune on these issues.