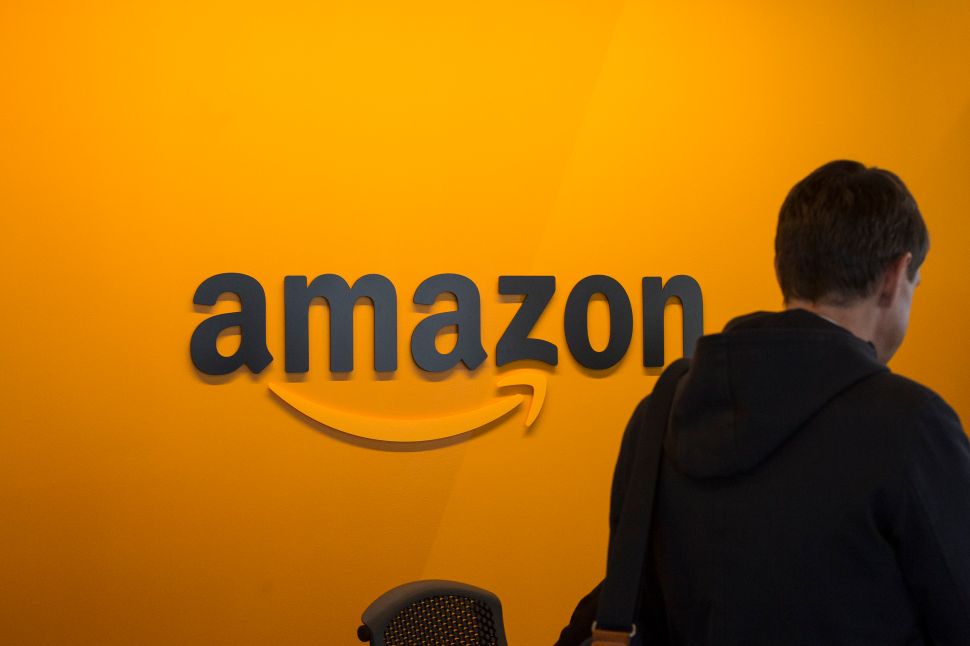 A group of Amazon executives were recently seen paying second round visits to some of the big cities on its shortlist of 20 possible locations for the much-hyped HQ2. The trips fueled speculation that the e-commerce giant is leaning toward an established, urban location for its $5 billion dollar project, rather than a clean-slate, suburban area like recent analyses have suggested.
According to a report by the Wall Street Journal released on Friday citing people familiar with the situation, Amazon has made return visits New York City, Newark, N.J. and Chicago over the past few months to evaluate HQ2 possibilities. The company also followed up with Miami and Washington D.C. to discuss the matter, while smaller cities, like Raleigh, N.C., haven't heard from Amazon for months.
The Journal's report echoed a top urban planning expert's prediction earlier this week about Amazon's final choice.
Subscribe to Observer's Business Newsletter
Richard Florida, Director of Cities at the University of Toronto and a leading scholar in urban planning, told tech news site GeekWire on Monday that Washington, D.C. has the best chances of landing the HQ2 deal.
"I think D.C. is the front-runner," said Florida, who has been closely tracking Amazon's HQ2 search since the project was announced in September 2017. "I still don't think it's going to go to a suburb. I think it will go to a place like the Anacostia waterfront. It'll go to a really interesting urban area served by transit."
The primary basis of Florida's prediction was HQ2's high demand for tech talent.
Amazon's second headquarters are expected to create over 50,000 jobs, most of which will be for highly skilled positions. In its request for proposal (RFP) last year, Amazon listed "a strong potential to attract strong tech talent" among the top three criteria for the final HQ2 location.
The other two criteria are: proximity to a metropolitan area with a population greater than one million and opportunities for new real estate development (as the HQ2 will require massive spaces and new construction).
Proponents for suburban locations have argued that Amazon would benefit from building new office buildings from scratch rather than looking for existing spaces in dense cities—or so say those pulling for Oatlands, Va., to be the winner. Whereas those in Florida's camp believe that a city center would better fit Amazon's DNA, as shown in its current headquarters: downtown Seattle.
"We could have built a suburban campus. [But] I think it would have been the wrong decision," said Amazon CEO Jeff Bezos at a 2014 shareholders meeting of their Seattle base. Amazon recruits, he said, "appreciate the energy and dynamism of an urban environment."
Bezos has confirmed he will reveal the final decision by the end of this year.