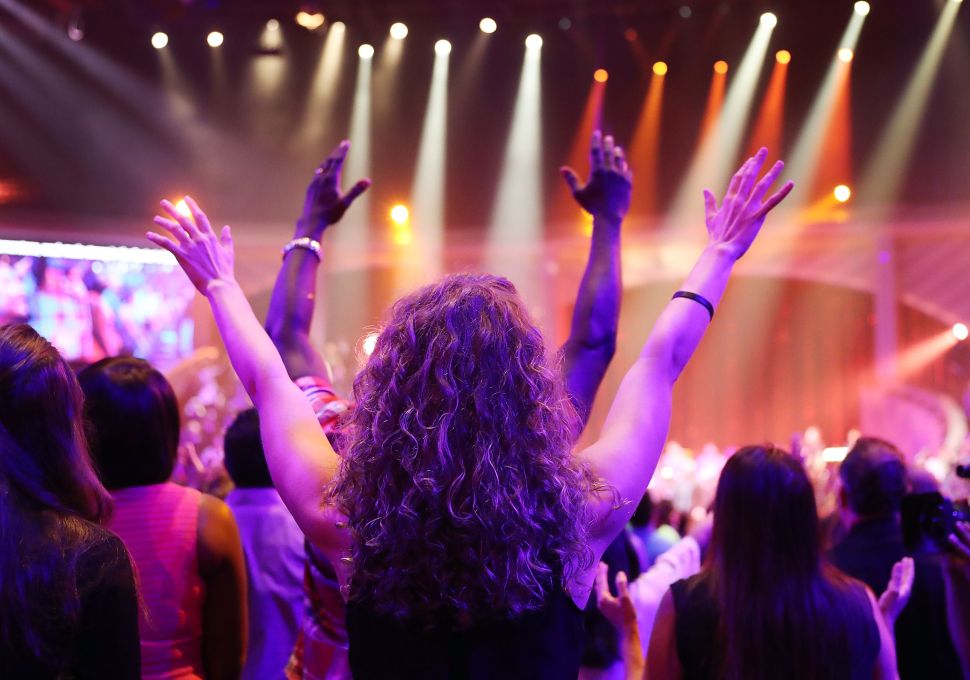 Dan Abrams' web empire includes sites about media, celebrity gossip and the law. But now he's going to church.
On Monday, Abrams launched Ambo TV, a streaming network aimed at millennial Christians (an ambo is a raised stand similar to a pulpit). Headquartered in New York, the site broadcasts sermons from a diverse group of American pastors. It also features aggregated written content, live chats and in-studio discussions.
While Abrams is financing Ambo TV for an undisclosed amount, he will not have a day-to-day role: Chief Content Officer Brooke Girley will helm the site. According to her LinkedIn page, Girley received religious studies degrees from New York University and Yale Divinity School. She's also a graduate of Duke University School of Law.
Subscribe to Observer's Business Newsletter
In her introductory note, titled "Not Your Grandma's Christian Network," Girley calls Ambo TV "live, unfiltered, inspirational and authentic."
"The 'next generation' of pastors recognizes that younger people want to feel like a sermon is a more casual conversation about how to make their lives better using the word of God," Girley told Observer. "We are looking for new and rising voices within the Christian community that appeal to all audiences, but especially the millennial population."
Abrams did not disclose the amount of financing he put into the site, saying only it was a "serious endeavor." But his reasons for bankrolling Ambo TV were similarly pastoral.
"Throughout American history, pastors have been the most important and mesmerizing speakers, captivating the attention and passions of audiences," Abrams told Observer. "Ambo TV will now bring the top next generation pastors to a wide audience looking for the most compelling live sermons."
That's right, on Ambo TV they're not regular pastors, they're cool pastors. Girley watched hundreds of sermons in order to find messages that fit the site. The first group of videos on Ambo TV includes Christian titles like:
"The Shoulders of Giants: Once a Man, Twice a Child."
"Necessary Sins: The Love of Lust."
"This Is Us."
"Life Is Found in the Party."
All of the services on Ambo TV are meant to serve "a global 'Connect Group' of Christian millennials." Girley even suggests adding the site's content to a "playlist of sermons." The Church of England's Amazon Echo app has a similar function, reading prayers and reciting grace before meals.
Not everything about Ambo TV is so woke, however. The site is now seeking sponsors, and its advertising rules are decidedly Old Testament.
"We do not and will not permit advertisers on Ambo TV whose messages or products are inconsistent with (core Christian) values and beliefs," the site's "About Us" page reads. "We aspire to be a family-friendly, safe network that encourages and inspires viewers through the preaching and teaching of the Gospel."
Abrams has a history of forgiving journalistic sins.
Earlier this year, Abrams hired former ABC reporter Brian Ross as chief investigative correspondent for his site Law & Crime. Ross was suspended from his broadcast home in December after mistakenly reporting that President Donald Trump had directed former National Security Advisor Michael Flynn to make contact with Russian officials before the election. The directive actually came after the election, so Ross was forced to leave the network.
Perhaps Abrams could engage in some cross-promotion by having one of Ambo TV's pastors hear Ross' confession.