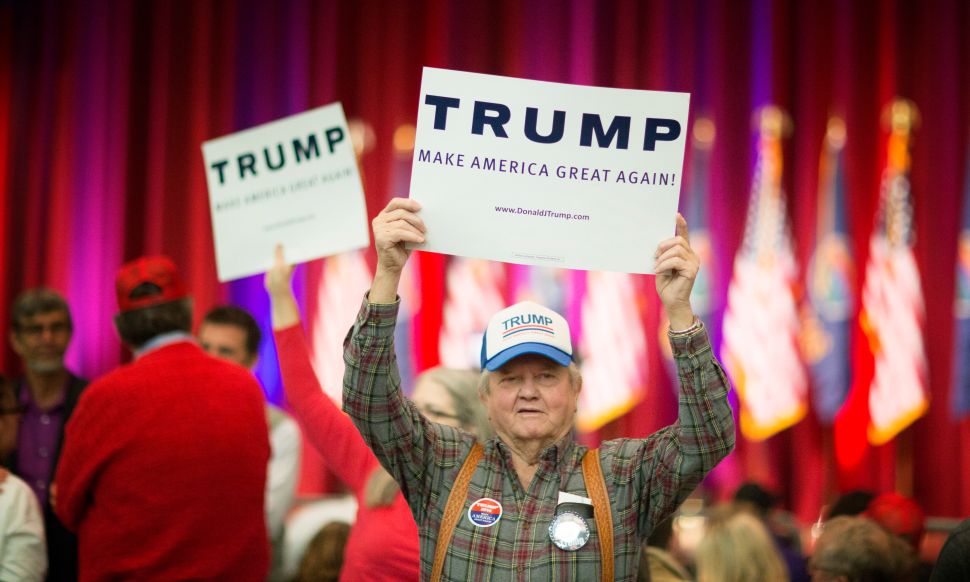 More than 60 percent of Americans say their personal financial situation hasn't improved since Donald Trump was elected president in 2016, according to a survey released on Wednesday by personal finance site Bankrate.
Respondents were asked the question: "Compared with two years ago, is your personal financial situation better, worse or about the same?" Forty-five percent of the 1,001 people polled during the last week of September answered "about the same," 17 percent said they were worse off, and 38 percent said their financial situation had improved.
The poll results are baffling at first sight, given the strong GDP numbers (the third-quarter GDP growth was 3.5 percent), record low unemployment levels and a frighteningly long bull market (until just recently). And yet, they are, in part, a reflection of the persistently lagging growth in real income compared with the economic boom.
Subscribe to Observer's Business Newsletter
"Ultimately, a rising economic tide lifts many boats. [But] it does not lift all of them," Mark Hamrick, a senior economic analyst at Bankrate, wrote in the survey report. "The economy is paying dividends for many Americans, but there are still many people and pockets of the U.S. economy that are hoping for those dividends to appear."
It's worth noting that the respondents' perception of their financial soundness divided sharply along party lines.
Among respondents who identified as Democrats, 23 percent said their financial situation had declined in the past two years, and 48 percent said they didn't feel any changes; while only nine percent who identified as Republicans felt worse off, and 32 percent felt the same.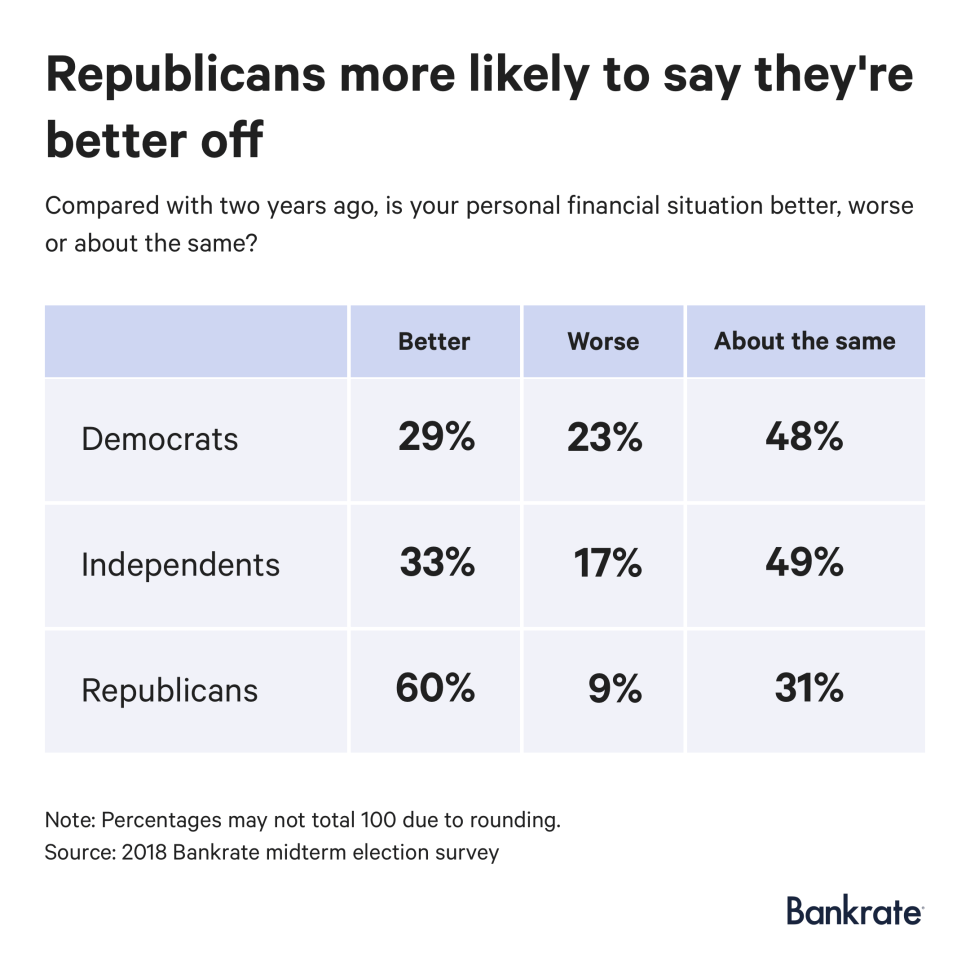 In addition, Democrats who said their financial situation had worsened since 2016 were more likely to blame the decline on Trump and GOP lawmakers than Republicans.
In the survey questionnaire, Democrats who felt worse off financially blamed Trump (17 percent), Republicans in Congress (five percent) or both (39 percent); while only a third of Republicans with a similar financial sentiment blamed the president and/or Congress.
"We have a weird tribalism going on. We saw the polarization pick up in the 2000 election, and it's just accelerated," Diane Swonk, chief economist of financial advisory firm Grant Thornton, said in a comment about the Bankrate survey.