Fall is in full swing, which means it's time for sweaters, blankets and staying in with a good, long book (or a good, long Netflix marathon). Whether you're partial to a chic spin on the pumpkin bouquet, a woodsy forest aroma or the scent of melting caramel by the fire, we've found the perfect seasonal candle to cozy up your home.
Ex Nihilo Ambre Fou
The Parisian perfume brand is known for its unique approach to fragrance. Its Ambre Fou scent is intended to reflect the mystical vibe of a "minimalist boudoir," combining woodsy amber with bergamot, coriander, vanilla and tonka bean. $75, SaksFifthAvenue.com.
Byredo Woods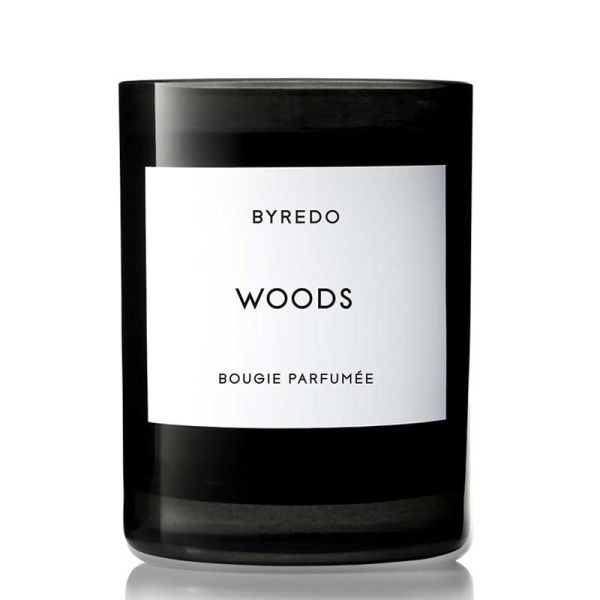 Byredo's earthy bougie combines forest-y notes of cedarwood with raspberry, bark, jasmine and tuscan leather. $85, Byredo.com.
Skandinavisk Hygge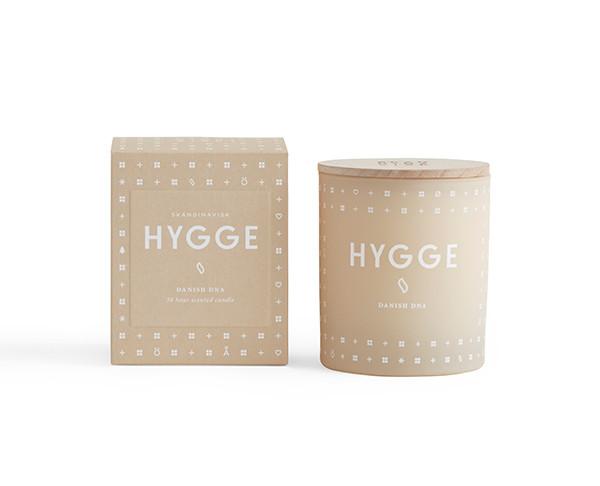 The Danish concept of hygge—which more or less translates to coziness and warmth—swept through the rest of the world last year, as everyone tried to make their home the most #hygge of all. Now comes a candle to evoke that very feeling, with notes of tea, baked strawberry cake, rose petals and mint. $49, Skandinavisk-us.com.
Bijou Willow Palo Santo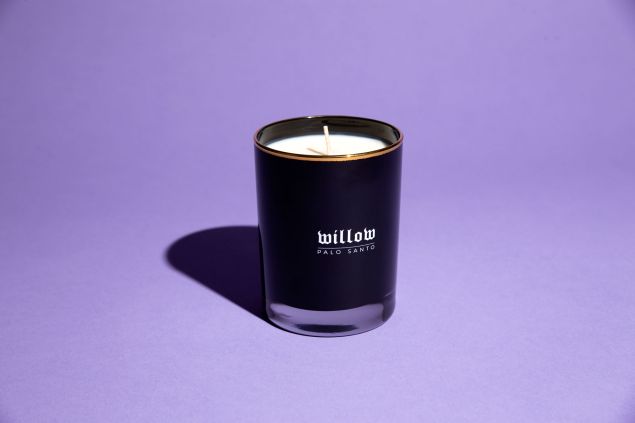 Subscribe to Observer's Lifestyle Newsletter
Bijou's new fall scents are all inspired by pop culture witches. In the Willow votive, Palo Santo mingles with labdanum, birch tar, vanilla bean and cedar for the perfect spellbinding aroma—Buffy reruns not required. $29, BijouCandles.com.
Lafco Pumpkin Pomander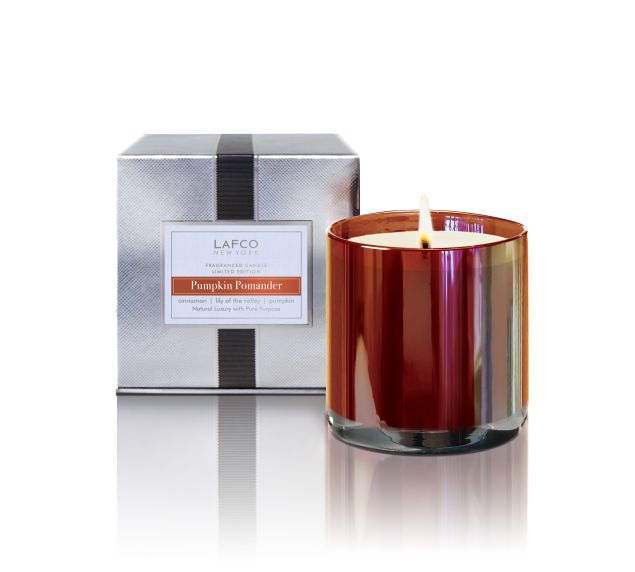 Yes, pumpkin fragrances for fall are kind of cliché, but Lafco's Pumpkin Pomander is a little more complex. It blends white pumpkin with ginger, nutmeg, cinnamon, cardamom and clove. Plus, the limited edition metallic glass vessel adds to your seasonal décor. $65, Bloomingdales.com.
Jo Loves Salted Caramel
Food-scented candles are often too sweet, but this salted caramel aroma never gets old. Jo Malone launched the brand after her exit from her previous eponymous company, and all her fragrances are about memory—this one evokes the warm caramel and sea salt of a cozy day. $85, JoLoves.com.
Nocturna IV. Wabi Sabi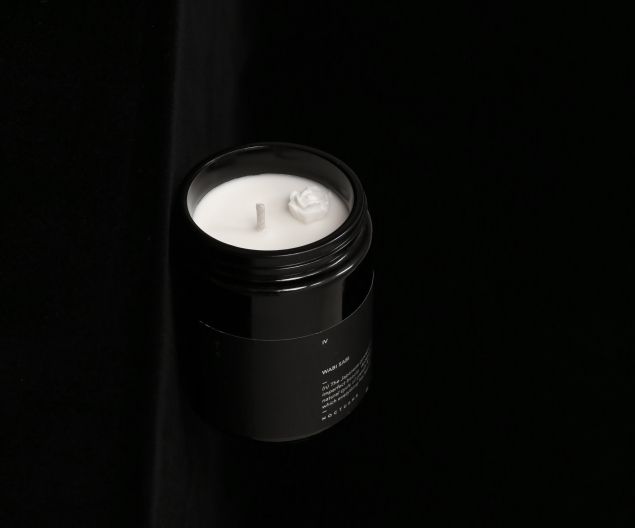 Australian visual artist Sam Penberthy launched this candle company in 2015, inspired by dark landscapes, mysteries and the subconscious. This scent is influenced by the Japanese aesthetic of imperfect beauty, with notes of cinnamon, elemi, oudh wood and amber. $46.20, Nocturna.com.au.
Nest Fragrances Pumpkin Chai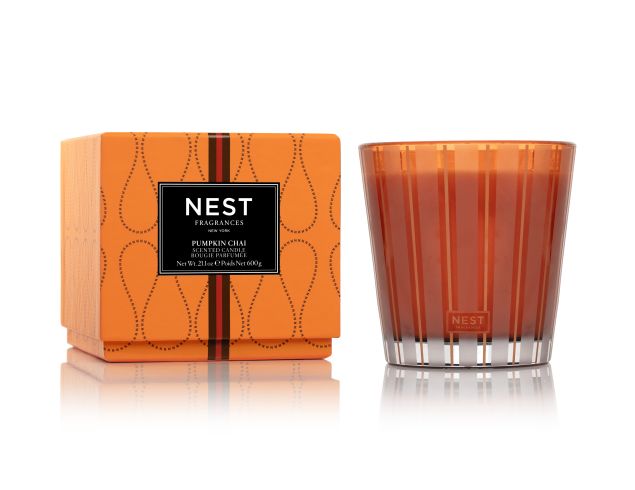 Nest's classic Pumpkin Chai not only sounds like a lovely frothy holiday drink, but it smells like a very chic one. It's a mixture of wild pumpkin and spicy masala chai, with hints of cardamom, ginger and cinnamon. $68, Nestfragrances.com.
Lumira Tonic of Gin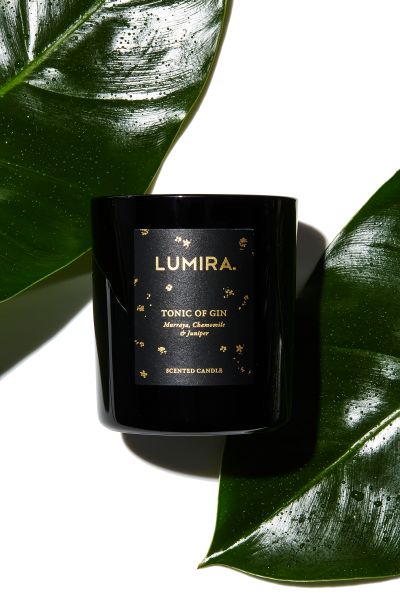 This Sydney-based brand first collaborated with Distillery Botanica to create the Tonic of Gin scent nearly four years ago, but it was so popular they've decided to relaunch it. It's composed of juniper berries, chamomile, citrus, orange blossom, jasmine and rose with a woodsy, sandalwood undertone—perfect for the changing seasons when there are still a few warm days ahead. $65, Lumira.com.
Field + Fleur Cashmere Flannel
This two-wick candle with a luxurious cashmere aroma from Field + Fleur comes in a chic grey glass. Added bonus: it won't hurt your wallet as much as buying a new cashmere sweater. $37, Hillhousenaturals.com.
Tom Dixon Materialism Stone Candle
This fig and sandalwood fragrance is lovely on its own, but the forest green marble vessel, handmade in India, makes it even better. $190, TomDixon.net.
Boy Smells LES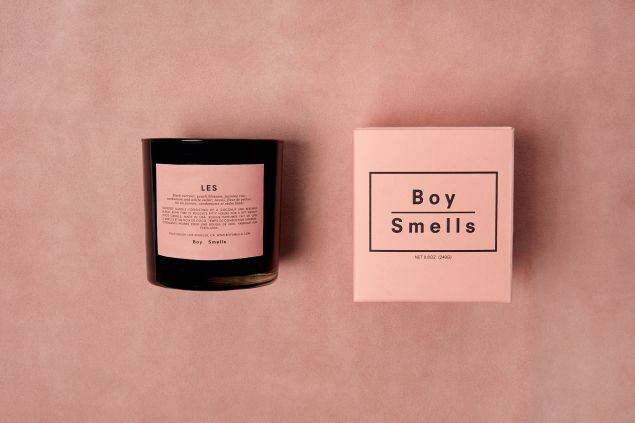 Boy Smells launched in 2015 as an experiment in products that embrace both the masculine and feminine, without explicitly targeting one gender. New fragrance "LES," which launched last month, is a play on both the French word (it's the plural article for both masculine and feminine) as well as the Lower East Side. With black current, peach blossom, jasmine rice, cardamom and white cedar, it's a dreamy mix of fall florals. $29, BoySmells.com.