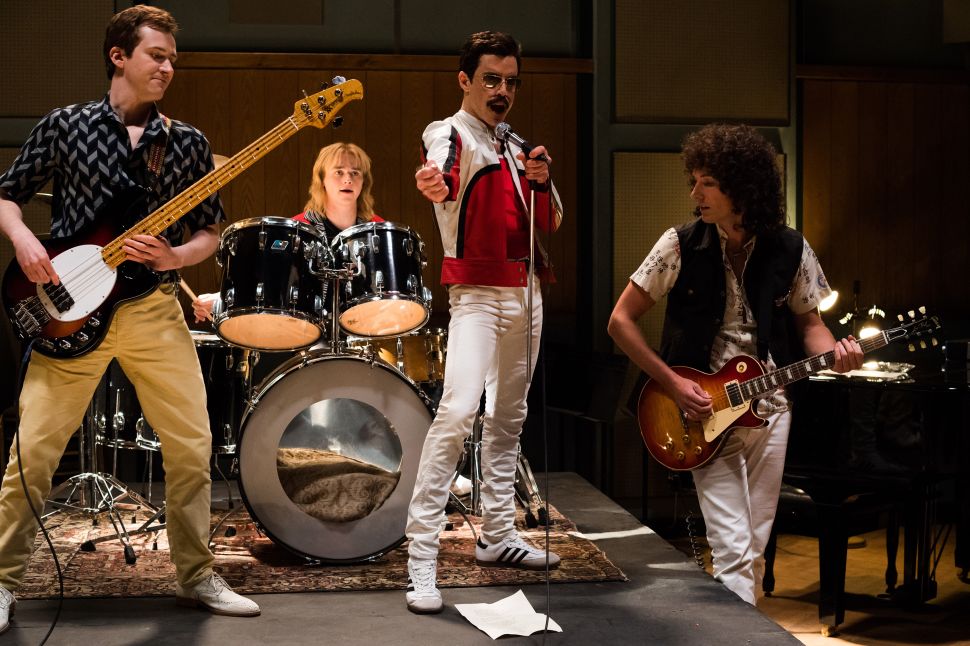 Bohemian Rhapsody, the new film arriving next week that tells the story of legendary Queen front man Freddie Mercury, is currently drawing mixed to negative reviews from critics, while star Rami Malek's lead performance is mostly being praised. But despite his well-received turn, the Mr. Robot star wasn't the first actor attached to the project.
Sacha Baron Cohen, he of Borat and Ali G fame, actually tried to get the movie made for six years and was set to star in it. However, he wound up leaving the project in July 2013 amidst rumored strife between him and the band. Apparently, his vision for the film clashed with what Queen's surviving members, who were serving as producers, wanted to see.
Drummer Roger Taylor recently spoke to the Associated Press about the split, saying, "There was a lot of talk about Sacha and stuff. It was never really on. I don't think he took it seriously enough—didn't take Freddie seriously enough. But I think, really, it's a long road, but we're at the end of it now."
Subscribe to Observer's Entertainment Newsletter
However, in March 2016, Cohen told a very different story. While appearing on The Howard Stern Show, the actor said he was hoping to tell Mercury's story with "warts and all," which meant tackling the singer's sybaritic lifestyle, but that it didn't jell with Queen.
"They wanted to protect their legacy as a band," Cohen explained. The actor went on to say that the members of Queen wanted the film to be about "how the band carries on from strength to strength" following Mercury's death and less about the star singer himself. "I said: 'Listen, not one person is going to see a movie where the lead character dies from AIDS and then you see how the band carries on.'"
Ben Whishaw, who moviegoers might recognize as Q in the Daniel Craig-starring James Bond films, was then cast as Mercury before eventually leaving to make room for Malek.
So which side of the complicated story is true? Maybe a bit of both. In any case, you can catch Malek's portrayal of Mercury on November 2, when Bohemian Rhapsody hits cinemas.