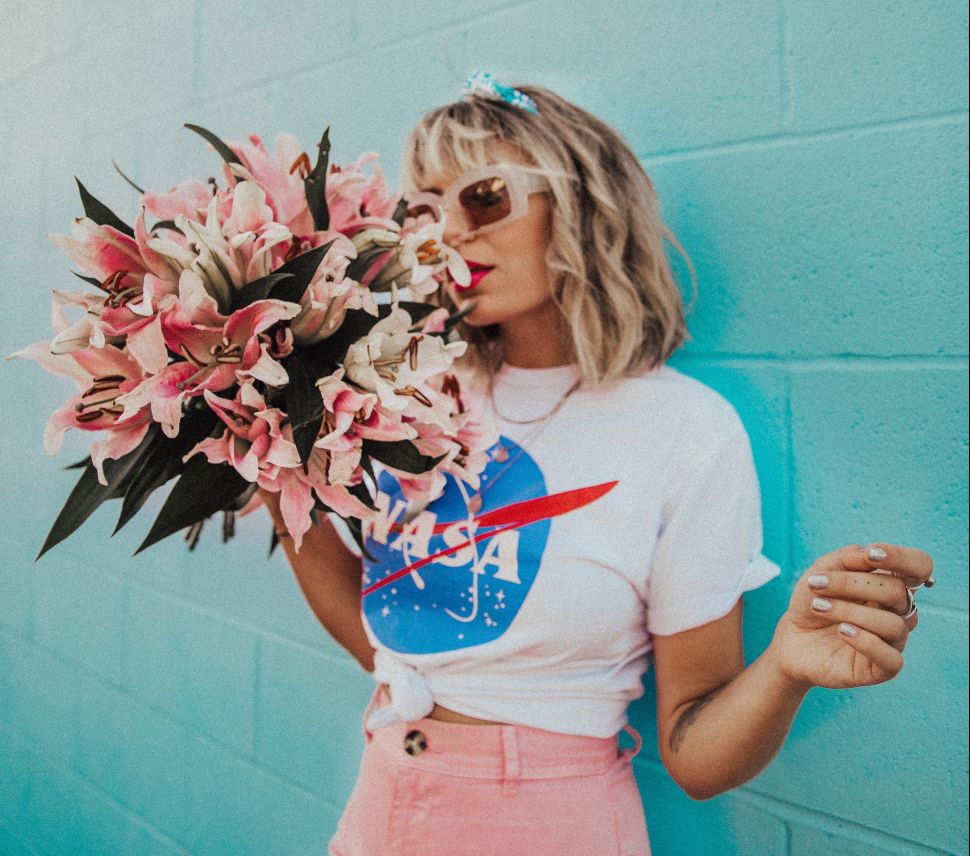 In a field of tulips, a group of three young women stop and ask me to take their photograph. They're wearing matching white dresses, and they have thick, drawn-on eyebrows, which may have been described in the late months of 2014 as being "on fleek." Around us, families wander in and out of the furrowed land between plantings, stopping to pick long-stemmed tulips and place them in their baskets. We're at Wicked Tulips Flower Farm, but this is no ordinary farm visit. I had to buy a ticket to get in. People seem more interested in taking pictures of the crop than they are in buying them. And that's fine by Wicked Tulips, which doesn't primarily sell flowers, even though they have some 600,000 of them growing on five acres. They're selling an experience—an Instagram-ready location, fresher than the Museum of Ice Cream, greener than the Color Factory. It's a place to see and mostly be seen, and it's perfectly calibrated to capture the millennial imagination.
It's the kind of engagement the floral industry is banking on for its survival. They want Americans of a certain age to start treating flowers like the Europeans do: as a year-round luxury, the backdrop of our lives, as essential as a good bottle of wine at dinner or slice of cake on your birthday. The floral industrial complex, which includes multinational commercial growers, large-scale importers, and retail purveyors down to neighborhood florists and bodegas, is currently seeking ways to reach younger generations. They're worried that people like me, a 31-year-old member of the much-maligned superbrood that came of age around the turn of the 21st century—now the largest potential customer pool in American history—aren't buying enough flowers. They're anxious that their industry, which is a relatively new one in the grand scheme of things, is in danger because of it. And so they're trying to convince us to buy flowers, not only because flowers are nice and make us happy, but because they provide texture and experience and other buzz-marketing things. 
Flowers can also help you "build your own personal narrative," according to Brigid Stevens, who holds the title VP of brand at millennial-focused online flower retailer The Bouqs, which has an Instagram following in the hundreds of thousands. "Our customers, millennials and beyond, are gift-givers. They're homemakers, decorators and lifestyle enthusiasts," she says. "What's so appealing about this industry is that it's tactile. It's about creating and making something. That's how we position our brand."
Subscribe to Observer's Daily Newsletter
As one of those millennials and, I suppose, a possible lifestyle enthusiast, I should be in their target market. But I have to admit: I haven't been buying flowers lately. Not since I began reporting this story and saw first-hand how flowers make their way into our country, then sit in cardboard boxes in massive refrigerated warehouses while shivering workers in Carhartt overalls check each upright set of stems. And how those tightly closed roses, waxy tulips and spikey chrysanthemums can be rendered scentless and soulless by the long, cold journey from field to vase, the product of a massive global juggernaut.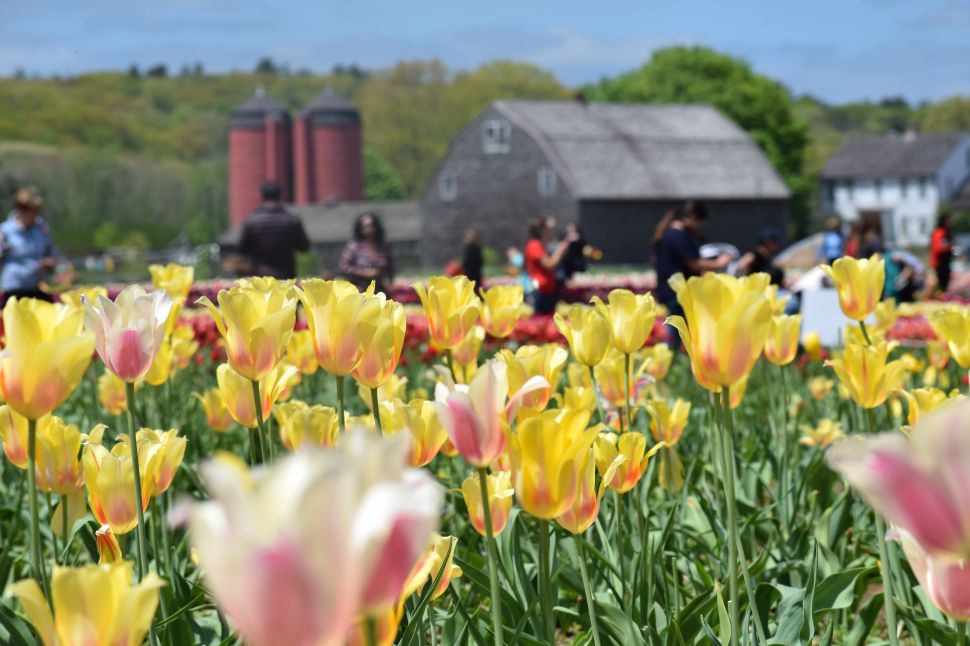 But I like flowers. I like them a lot. They make me happy. They make you happy, too, even if you may not realize it. A Rutgers University study found that when participants were presented with a gift other than flowers, they smiled and were happy. Sometimes they would smile a "Duchenne smile," or a true smile that involves the mouth, cheeks and eyes. But sometimes they would fake it, offering up a half-smile, a false affirmation. When the same participants were presented with flowers, 100 percent of them offered a Duchenne smile. "In an emotions lab, you never get a 100 percent response unless you're dropping a snake on people," said the researcher. "I was shocked."
These days, flowers are available at every Walgreens, CVS, Whole Foods and Costco. They're everywhere, and they're not particularly expensive—you can get a bouquet for less than $10. So why aren't more of us buying them?
Millennials have not yet been accused of "killing" the floral industry, but there is fear among cut flower buyers and sellers that a dystopian future with fewer bouquets (and too many succulents) could be on the horizon. U.S. employment in the floral sector dropped by more than 50 percent between 2001 and 2014, according to data compiled by the University of Florida, and the job outlook for floral designers over the next few years is bleak. In 2015, the not-for-profit Produce Marketing Association published a report identifying millennial disinterest as a key factor affecting the cut flower business. Millennials, according to the PMA, are less likely than baby boomers to appreciate flowers as gifts, less likely to know where to buy flowers, and less likely to purchase bouquets. They are, however, more likely to enjoy single flowers than their older counterparts and more likely to purchase flowers to impress guests. But price is cited as a barrier for many millennial customers, and as the PMA notes, because "floral expenditures on cut flowers are highly correlated with disposable income … in the U.S., growth in expenditure on horticulture products has come to a standstill."
In 2016, the American Floral Endowment issued a 72-page action plan titled "Marketing Tactics to Increase Millennial Floral Purchases," offering suggestions to help florists attract younger customers, including things like running quirky advertisements on social media and offering free gifts with purchases. The AFE argues for an increased focus on the benefits of flowers, and also recommends taking advantage of "trendy cultural trends," like food and personal health, on social media platforms. The goal is to get young people to stop thinking of flowers as an extravagance and start considering them a part of an everyday Gwyneth-style pampering regimen.
Flowers could dovetail nicely with the still-blossoming Goop-erific wellness industry, if they can just figure out how to tap into that market. For the past five years, succulents and houseplants (particularly the house-tour ubiquitous fiddle leaf fig and the always creeping, never flowering pothos) have reigned supreme in this arena, but they're pretty sure cut flowers could edge their way in, if the right influencers got on board.
According to the AFE, though millennials clearly want to share their peonie selfies with the world, they also happen to be "the least knowledgeable about making flower arrangements and the symbolic meanings of flowers." Apparently, we don't know how to trim rose stems or arrange chrysanthemums in a vase, and we were never taught the Victorian language of flowers, in which each blossom is assigned its own highly specific meaning (hydrangeas for heartlessness, snowdrops for hope, poppies for sleepiness and insincerity). While most floral companies are content to let this complicated code die, Teleflora, one of the largest and oldest flower delivery services in America, recently launched a blog that offers short articles on the meanings of various blooms, including information on "birth month" flowers, as well as some pop psychology on the significance of color. Orange roses signal passion. White roses mean "we're young and in love."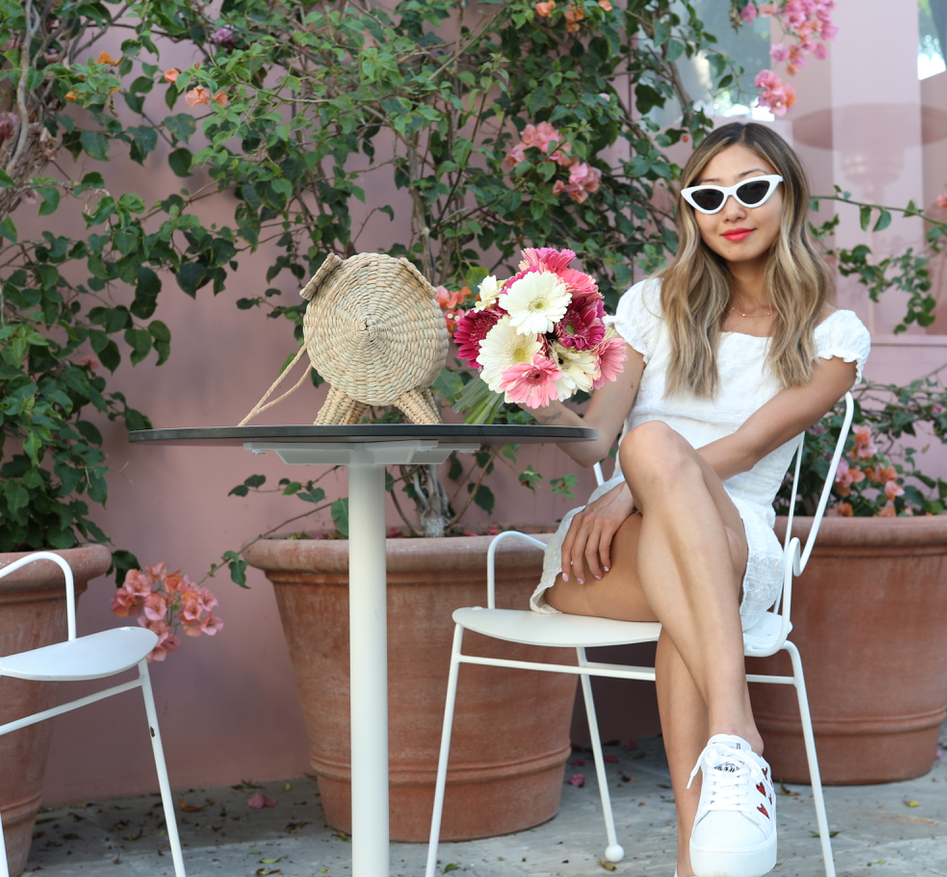 ***
In a hotel conference room in Miami, a wall of red roses has begun to sweat. The roses have been tightly packed into a standing frame, and from a distance, the hundreds of crimson blooms appear to blur together, taking on the texture of velvet. Up close, you can see how the heat is beginning to affect them, breaking down the structure of the petals and turning the edges brown. A sweet fragrance wafts from the wall, but only if you get very close.
All around are similar walls, some made of white chrysanthemums, others decorated with blowsy baby pink peonies and powder blue hydrangeas, but roses (red roses, so-called "Freedom roses," as they were branded in the post-9/11 years) are the defining feature of the room. And that makes sense, because despite bridal trends and wildflower hype, rose varietals are the most important genus in the global floral importing business. They're the MVP of the flower world, the traditional Valentine's Day gift, and the standard unit of desire on The Bachelor. Roses fuel the flower trade, and the bulk of the roses sold in the US enter the country just a few miles away at the Miami International Airport.
The walls have been set up for the Miami Flower Experience, a networking and marketing event produced by the Association of Floral Importers of Florida (AFIF). They're a marketing tactic I'm told was inspired by the street art-covered Wynwood District of Miami, an Instagram phenomenon, though they remind me more of Kanye's weird obsession with flower walls. I sit through a talk about social-media usage for florists, which included an unfunny #MeToo joke and a discussion about where young people can be found. (Online. We can be found online.) In hours of conversations, the concern over younger customers is a universal theme.
One of the biggest challenges facing the segmented industry is a lack of cohesive strategy when it comes to the game plan. Christine Boldt, executive vice president of AFIF, tells me she wants floral growers, importers and florists to come together to try some generic advertising, along the lines of those commercials for milk or eggs. It's something they've tried once before, in the 1980s, when they flirted briefly with a campaign called "Think Flowers."[protected-iframe id="5116d421d50f460df203b3e43ce638fd-35584880-143543658″ info="//www.instagram.com/embed.js" class="instagram-media"]
When floral importers discuss the problems facing their industry, they tend to talk about a lot of different factors, from transportation woes to tariffs. One thing they can agree on? They know I'm a reporter, and by and large, are highly suspicious of me. They think I'm out to write a "blood and roses" story, a reference to author Amy Stewart's defining book on the topic, Flower Confidential. These stories typically run around Valentine's Day and cover the same ground Stewart did, warning that "behind every Latin American or African rose is an exploited worker and a poisoned river." They focus on the industry's environmental impact, its tendency to underpay growers (while exposing them to hazardous pesticides), and the possibility that these roses were used to smuggle drugs into the country (this was an issue in the 80s, when V-Day flowers often came with a side of cocaine, although 78 percent of all U.S. flower imports still originate from Colombia). They play a familiar and appealing tune, exposing the gross underbelly of a seemingly positive (yet undeniably basic) purchase for readers. And they allow the NPR-listening types to feel smugly superior as they bypass their grocery store's display of cellophane-wrapped mixed bouquets.
Stewart's book is now a decade old, but I'm told a similar feature published in The Washington Post this year upset a lot of importers. Christine Boldt of the AFIF insists the story by reporter Damian Paletta was out of date and overly negative. The flower industry has improved since the "blood and roses" days, she tells me—workers are treated better and provided with childcare, on-site schools and other necessities, the drug trade has been divorced from the growing business, and the flowers are more environmentally friendly than ever before.
This is the kind of messaging that The Bouqs relies on. Founded in 2012 with a mission to "radically disrupt the $100B global floral industry," the eco-friendly online retailer puts responsible sourcing front and center. And it's working—The Bouqs has a customer base that's  65% millennial women, and it's been steadily growing for six years. They're reaching young customers by deploying Instagram influencers, holding flower-arranging events, and releasing upbeat YouTube videos where you can meet the farmers who grow their blossoms or learn how to make your own food and revive wilted roses. The web-only flower shop is attempting to position itself as a new kind of florist—trustworthy, authentic, and direct-to-consumer—the Everlane of flowers. They've focused on the DIY aspect of the floral trade by zeroing in on the experience, turning the customer into a creator, not just a mindless consumer. A creator who posts their work on Instagram.
"When we started the company, we wanted to take the middleman out," says Bouqs PR manager, Anna Wilhelmsen. "Traditionally there are growers in South America and throughout the U.S., and many stops along the way from the farm to the doorstep. We work directly with farm partners to make sure they are sustainable and eco-friendly. The way in which they farm is important to us."
"There was a shift in the early 2000s when customers began caring not only about what they were buying, but how it was made, where it came from, and what impact their purchase has on the world," continued Bouqs VP Brigid Stevens, taking a swipe at the corporate competition. "They want to choose brands that represent their values. And that can't be retro engineered."
The Bouqs is just one of several flower-based internet startups to have sprouted up in the past few years, from BloomNation in Santa Monica to BloomThat in San Francisco. A new crop of smaller, "eclectic millennial" florists are also are thriving on Instagram, including the so-called "Banksy of flowers," Lewis Miller (109,000 followers), Erin Benzakein of Floret (520,000 followers), and Nicolette Camille (160,000 followers). They're all in the direct path of corporate behemoths like 1-800-Flowers, ProFlowers and FTD, which are making their own attempts at courting the digital generation, with varying degrees of success. Though 1-800-Flowers was the first thing you could order on Alexa, their Instagram game isn't exactly cutting edge. "Stay close to people who feel like sunlight," reads one handwritten diary entry draped by sunflowers in a typical post. The grams of ProFlowers and FTD aren't much better. [protected-iframe id="fb13b84f26089b558b2b28b4246cecc1-35584880-143543658″ info="//www.instagram.com/embed.js" class="instagram-media"]
I'm among young designer Sarah Winward's 181,000 Instagram followers, and when I see one of her surprising and off-center bouquets, filled with spiky green foliage and mustard yellow flowers, I feel far more inspired to try my hand at flower arranging. This, too, is part of the plan. Floral arrangement classes are popping up all over the country, from New York City to Seattle to LA. A friend of a friend just attended an event at Fresh Beauty Kitchen in Soho, where she learned to arrange blossoms while sampling new products, and Uprooted Flower Truck offers frequent pop-up classes around the city. The Cut recently ran a series that schooled readers on how to create "summer goth" themed bouquets out of deep blackberry purple ranunculus and "whimsical" arrangements of green puffballs reminiscent of "a Dr. Seuss illustration."
Could flower arranging replace wine-and-paint nights as the next big activity for girls seeking a creative night on the town? Perhaps. Steve Daum of the plantcare company Floralife thinks a trend like that certainly couldn't hurt. American consumers, particularly the kind with Instagram accounts, currently have unrealistic expectations about their floral purchases, and even less of a clue about what to do with them, he tells me. "People look at a web page and expect to get a bouquet that looks exactly like the picture they see," says Daum. "They don't understand that you have to put them in a clean vase with clean water. You have to let blooms hydrate. It's like buying a green pineapple at the grocery store, cutting it up, and expecting it to taste good."