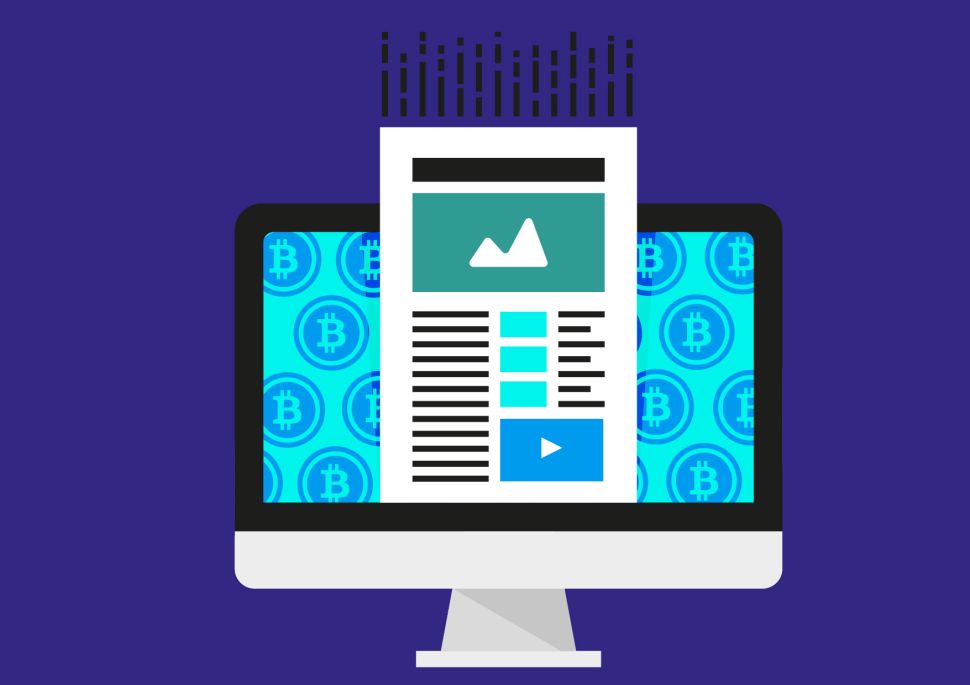 When the newsroom network Civil launched in April, it seemed like a new frontier in journalism. Every post on a Civil site would be permanently archived and recorded on the Ethereum blockchain so the text couldn't be deleted by a bad actor (or a billionaire with a grudge like Peter Thiel). The company even drew up a constitution laying out this vision.
Sadly, in practice it turns out journalism and cryptocurrency don't mix. Civil concluded its first initial coin offering (ICO) this week, and it was an abject failure. The company hoped to raise at least $8 million by selling 34 million CVL tokens. Instead, it raised only $1.4 million from just 1,012 buyers. Civil will provide refunds to all token buyers by October 29.
Rather than shutting down entirely or going off into the sunset, Civil is choosing to regroup. "We are 100 percent going forward, despite a setback," CEO Vivian Schiller wrote on Twitter.
Subscribe to Observer's Business Newsletter
The company plans to launch three new features: a blockchain publishing plugin for WordPress, a community governance tool called the Civil Registry and a tool for non-blockchain developers to build apps on Civil.
Founder Matthew Iles said in a blog post that the company is also planning a "much simpler" token sale. That's good news, because the original token purchase process had 44 steps, which included passing two tests about cryptocurrency and providing copies of a passport and driver's license.
ConsenSys, a blockchain venture studio that invested $5 million in Civil last fall, will purchase $3.5 million worth of the new tokens. That money will be given to the Civil Foundation, a nonprofit funding grants to the newsrooms in Civil's network.
Now, about those newsrooms: Media companies like the Associated Press and Forbes, which already had strategic partnerships with Civil, said those relationships would continue despite the failed token sale. (Civil also tried to collaborate with outlets like The New York Times and The Washington Post, to no avail.)
Those publications would obviously be fine whether or not they worked with Civil. The more vulnerable group was the "First Fleet," 18 independent news sites that took a leap of faith and joined Civil's network. Each of these outlets is small—the total employee count for all 18 is roughly 125 people. The good news is they get to keep doing what they're doing.
"Newsroom grants were never intended to come from proceeds from the token sale, so they're unaffected by this," Civil co-founder and communications lead Matt Coolidge told Observer. "All 'First Fleet' newsrooms on Civil will continue to receive their grant funding per the terms of the original agreement."
Indeed, many of the newsrooms on the platform had plans for alternative funding and sustainability that went beyond the token sale. Most of those funding sources aren't public, but they'll help the outlets stay on their feet.
"We are all obviously rooting for the success of the Civil token system, but were never planning on financially relying on it," Felipe De La Hoz, a former Observer intern and reporter for the Civil newsroom Documented (which focuses on New York City's immigrant community) tweeted.
Maria Bustillos, editor of Civil newsroom Popula (an alt-weekly), added that Civil's plan "sounds crazy, might work (and) will be fun to try."
"Popula plans to operate as a 100 percent ad-free, reader supported publication, and Civil's generous grant has given us a runway to make that happen, but we'll need to stand on our own two feet eventually," Bustillos told Observer. "We're feeling hopeful that the new planned token sale will go well."