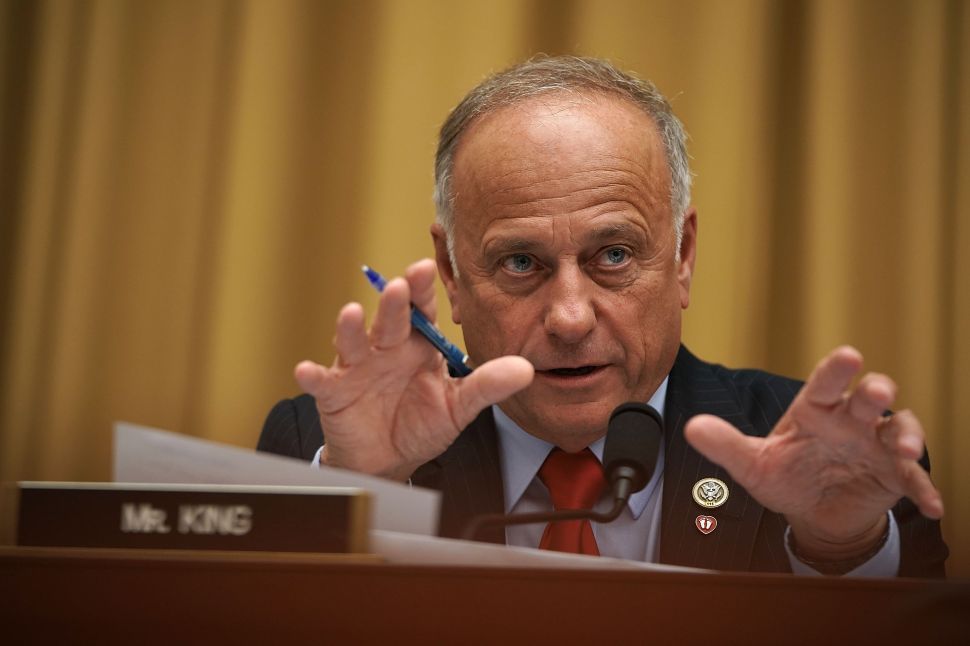 Congressman Steve King's campaign has been defined by racial dogwhistles and anti-Semitic undercurrents. From endorsing the white supremacist Faith Goldy to retweeting Nazi sympathizers, the lawmaker has actively courted nationalists and the far-right.
Although some Republican leaders have rebuked King—the National Republican Congressional Committee chairman condemned the lawmaker's recent behavior as "completely inappropriate"—the congressman is still getting a campaign boost from Google and other major U.S. companies.
On Monday, King's campaign was infused with a $5,000 campaign donation from a group aligned with Congressman Kevin Brady (R-Texas), Making America Prosperous PAC, according to FEC filings. A reporter for Popular.Info noted the organization received $10,000 donations from Google, Citigroup, Bank of America, and General Electric, among others.
Subscribe to Observer's Politics Newsletter
Google's bets in the political arena have leaned liberal over the years. A September study conducted by GovPredict found that 90% of donations from Google's companies went to Democratic candidates from 2004 and 2017. Despite this apparent preference, the emerald giant has courted conservatives with its corporate power. Google hosted a reception event at the Conservative Political Action Conference (CPAC) earlier this year and was listed as a sponsor for the gathering.
Ahead of the conference, Politico reported that CPAC's parent group, the American Conservative Union, has also received Google funding over the years.