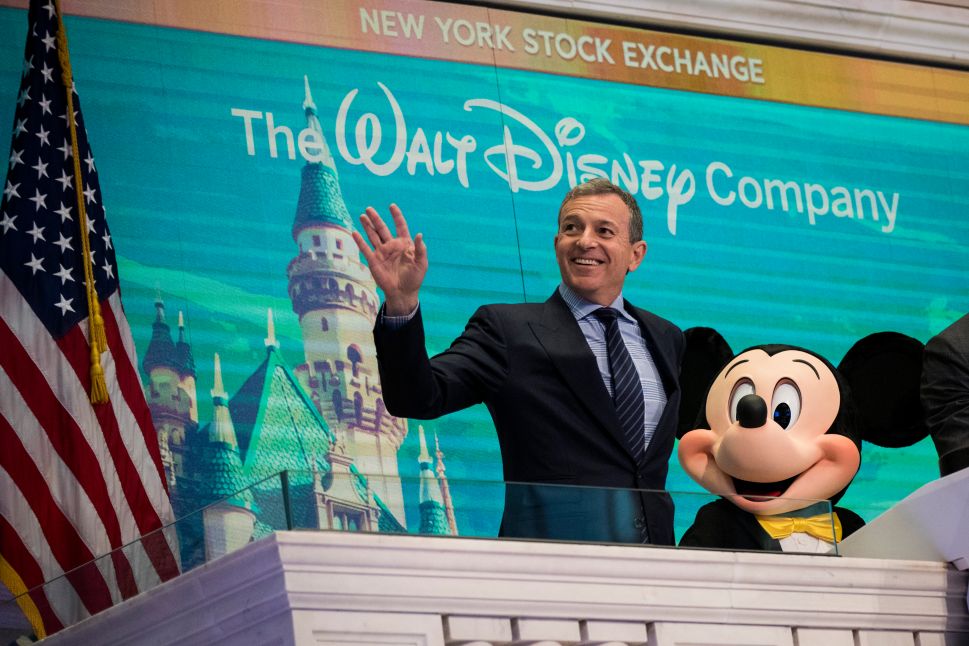 Disney is set to launch its own standalone streaming service, tentatively titled Disney Play, sometime next year, but as it prepares the next phase of its effort toward world domination, some are asking if its empire can survive the internal strife that might arise from this new endeavor. Though the platform will enable the company to better compete with Netflix, it runs the risk of clouding content lines and fostering a competitive environment within the Mouse House's sprawling kingdom.
Once Disney's acquisition of Fox is complete, it will take a controlling stake of Hulu. However, due to that streaming service's previously existing deal with Disney-owned ABC, Disney Play will be unable to air content from ABC. In a small way, the company will be overseeing two competing streaming services, though the content offered on each will vary considerably, with the more adult-skewing Fox programming most likely landing on Hulu (Disney Play aims to be more family-friendly).
It's already been widely reported that Disney Play will spawn big-budget limited Marvel series featuring blockbuster heroes such as Tom Hiddleston's Loki and Elizabeth Olsen's Scarlett Witch. Jon Favreau is also overseeing an ambitious $100 million live-action Star Wars TV series, The Mandalorian, for Disney Play. While exciting, these splashy efforts could steal attention away from similar Disney-owned content such as ABC's Agents of SHIELD and Netflix's Marvel empire. Given the overlap and the increasingly competitive battle for TV viewership, Disney might risk cannibalizing itself.
Subscribe to Observer's Entertainment Newsletter
However, some think that's just par for the course in today's ultra-competitive marketplace. "With Disney's early start in streaming, the competing interests won't create any soul-crushing pain for Mickey," Eric Schiffer, CEO of the Patriarch Organization and chairman of Reputation Management Consultants, told Observer. "Within the halls of Disney, an employee benefiting from another division's devastation is terrible for morale, but it's not unusual in the ruthless realm of entertainment."
Then there's the issue of the Mouse House's planned executive compensation structure. The Information reports that "Disney is discussing using streaming service subscriber growth as one measure for determining bonuses for some executives in its new Direct-to-Consumer and International groups, which will house its new streaming services."
The company has never approached executive compensation in such a way with its linear small-screen models at ABC, Disney Channel and ESPN. Such a tactic could drive a wedge between streaming and traditional platforms and make collaboration more difficult. Cord-cutting has been eating into linear television's viewership for years, while streaming hasn't proven to be very lucrative in terms of early profits. That's a fancy way of saying both sides have competing interests that might prevent them from playing nice (consider it a billion-dollar version of sibling rivalry).
Disney will pull its content from Netflix once its current licensing deal ends in 2019; expect go-to programming from other platforms to disappear in the near future as well. That will deprive the company of an estimated $350 million in revenue. Combine that with the $250 million that Disney lost on Hulu this year—a number that is sure to grow as Disney becomes a majority owner—and the roughly $500 million that Disney will write off for its ESPN+ streaming service this year, and you can see how complicated matters could get. As has been the case for the market-leading Netflix—which has racked up considerable long-term debt in exchange for short-term gain—streaming is rarely an immediately profitable gambit.
Still, Schiffer thinks Disney's short-term crunch will loosen its grip fairly quickly. "The revenue lost from Netflix will be made up in close to light speed as Netflix is fleeced of Disney's jewels," he said.
Most of these issues will be ameliorated by the steady presence of Disney CEO Bob Iger, whose reputation is seemingly bolstered with each successive expansion plan he launches. His acquisitions of Pixar, Lucasfilm and Marvel have transformed him into Disney's own King Midas. But his contract only runs through 2021, at which point Iger, who's 67, is expected to retire. In the wake of his exit, can Disney maintain a balance and keep the peace while juggling so many different properties and platforms? Or will things get real Game of Thrones real quick in the Happiest Place on Earth?
For the past decade, Disney has been consumed by its quest to vanquish its competitors, an undertaking that has pinned all of its focus on external rivals. But now that the behemoth has become the clear champion of entertainment, it must turn its gaze inward. We all know what happened in Rome.