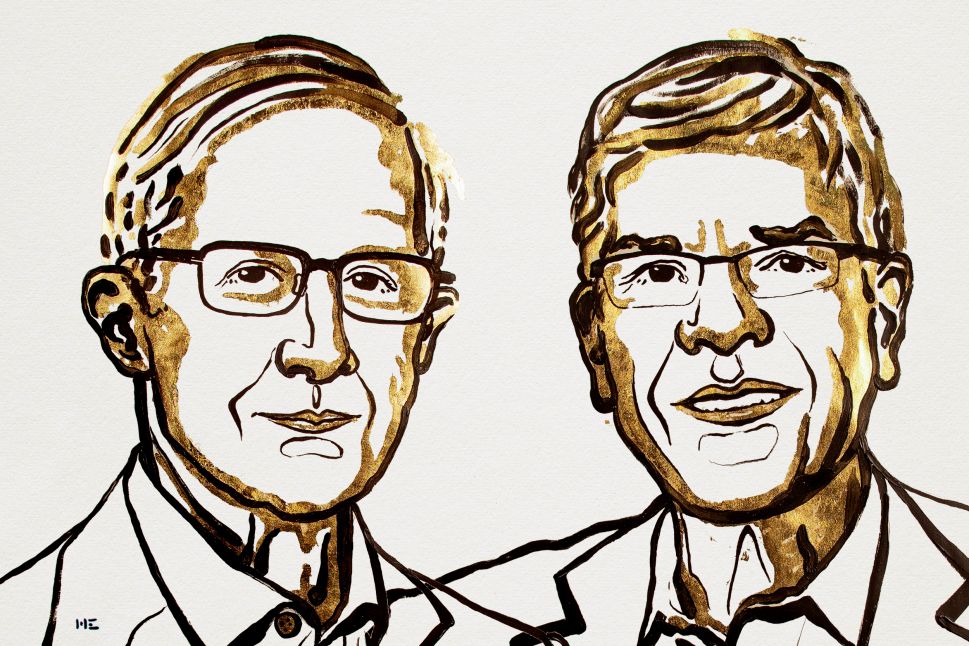 The 2018 Nobel Memorial Prize for economics was awarded to two American scholars, Yale University's William D. Nordhaus and New York University's Paul Romer, on Monday in Stockholm, Sweden, for their research on the role of climate change and technological innovations in long-term economic growth.
Nordhaus and Romer "have designed methods that address some of our time's most fundamental and pressing issues: long-term sustainable growth in the global economy and the welfare of the world's population," the Royal Swedish Academy of Sciences, which selects the winner of the economics prize, said in Monday's announcement.
William D. Nordhaus
Nordhaus, 77, a Sterling Professor (the highest academic rank at Yale) of economics at Yale University, is known for his work on the economics of climate change and the constraints of natural resources in economic growth.
Subscribe to Observer's Daily Newsletter
Since the 1970s, Nordhaus has developed a number of economic models, notably the DICE and RICE models, to determine the efficient path for coping with global warming. His work was cited in a United Nations report, released on Monday as well, that warns of the onset of a world of severe food shortages and wildfires as soon as 2040.
Most recently, Nordhaus led an effort called the "G-Econ project," which seeks to develop a comprehensive geophysically-based data set to measure economic activities globally.
Nordhaus is an early advocate for the use of carbon taxation as a method to reduce carbon emission. Today, the approach is supported widely among economists and policymakers.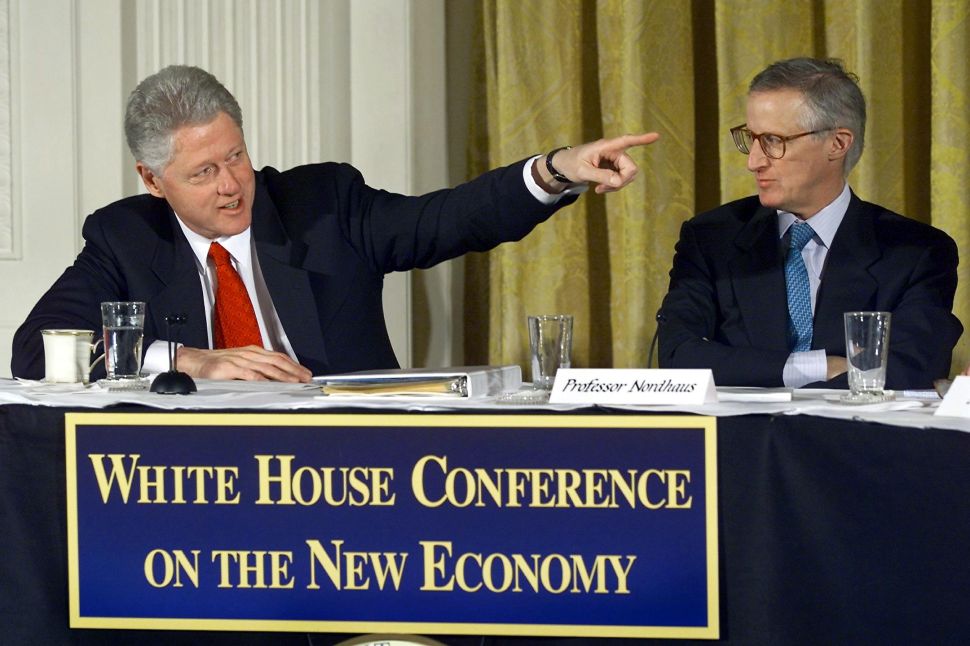 Paul Romer
Romer, 62, a professor at the Stern School of Business at New York University, was honored for his work on the "endogenous growth theory," which holds that economic growth is primarily a result of investments in innovation and human capital, rather than external forces.
Romer is a founding member of NYU's Urbanization Project, which conducts applied research on the many ways policymakers in developing countries can create economic opportunity and systemic social reform.
From October 2016 to January of this year, Romer held a brief tenure as the chief economist at the World Bank. He resigned after just 15 months in the role reportedly over disagreements to the bank's evaluation decision on Chile's economic policies.
"One problem today is that people think protecting the environment will be so costly and so hard that they want to ignore the problem and pretend it doesn't exist," Romer said at a news conference after the announcement. "Humans are capable of amazing accomplishments if we set our minds to it."
"The message is that it's needed for countries to cooperate globally to solve some of these big questions," said Göran K. Hansson, secretary general of the Royal Swedish Academy of Sciences, at the award ceremony.
Nordhaus and Romer will share the 9-million-kronor ($1.01 million) prize.
The award also concludes this year's series of Nobel prizes in five categories (medicine, physics, chemistry, peace and economics).